A mesmerizing mixture of styles and media is what awaits us this September at San Francisco's Hashimoto Contemporary. A selected series of Ravi Zupa drawings, sculptures and a large-scale installation are now ready to go on view and once again prove the remarkable talent of the Colorado-based artist. Focusing on a variety of interests, aesthetics and meanings, Ravi Zupa will show us the turmoil of being, drawing from history and referencing the future. The artworks come from several of his ongoing bodies of work and show the diversity which makes it hard to believe it was all thought of and created by a single talented individual.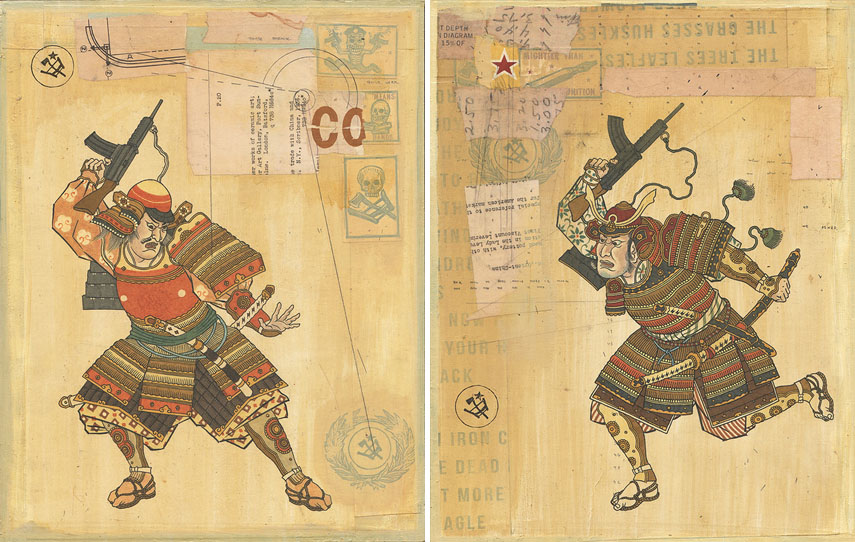 The Turmoil of Being
By looking at the art of Ravi Zupa, we enter a new kind of world in which history and future intertwine. In fact, his characters are both real and completely imaginary, anthropomorphic, curious and quite thought-provoking. Their appearance calls to mind Renaissance portraiture, their surroundings seem to have come from the concepts of totalitarian propaganda, and it all takes place on an artwork designed to resemble the stylings of Japanese wood-block illustrations, Medieval religious art and zoological drawings. It is here that lies the talent of Ravi Zupa: in the outstanding ability to marry the old and the new, tradition and modernity, the looming dystopian future and the dark, challenging history of our peoples. Not only does he mix the techniques, he also combines the gems of different cultures and references.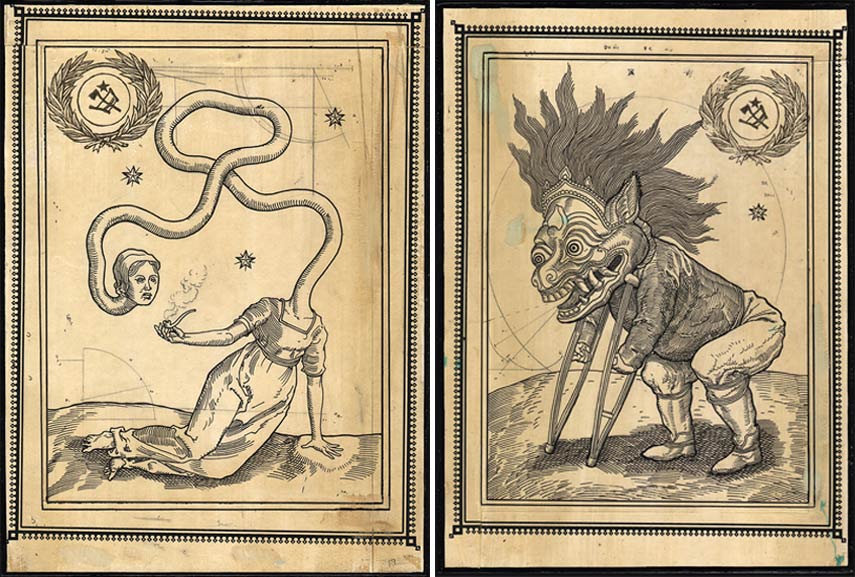 An Ongoing Inspiration
The Turmoil of Being exhibition will bring together examples from Ravi Zupa's several ongoing series. One of them is Age of Enlightenment, which emphasizes his mastery of combining traditional methods of assemblage, printmaking and painting. At first sight, these artworks seem centuries old, while in fact they evoke the elements of contemporary times in their ornate details. They ooze with mystery and dreamlike settings that can only be in existence together through Ravi Zupa's drawings. Another body of work, entitled Mightier Than, shows pieces of antique typewriters assembled in a realistic depiction of modern assault rifles, replacing barrels and triggers with carriages and keys. Each weapon is then loaded with ammunition crafted from discarded pencil stubs and fountain-pens, tackling the topics of violence, vividly and quite literally illustrating the famous saying "the pen is mightier than the sword".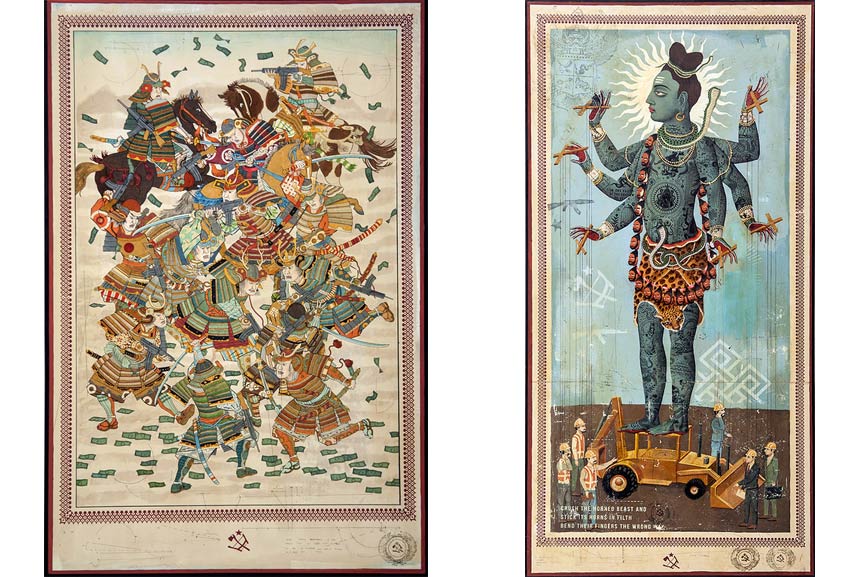 Ravi Zupa Drawings at Hashimoto Contemporary
The Turmoil of Being, an exhibition of works by Ravi Zupa, will be on view at Hashimoto Contemporary in San Francisco, USA, from September 1st through 24th, 2016. It will culminate in a life-size sculptural installation of a costumed Samurai riding on horseback and wielding an assembled typewriter rifle - as a unifying example of Ravi Zupa's diverse practice. The opening reception of the show is scheduled for September 1st from 6pm to 10pm.
Featured images in slider: Ravi Zupa - Dosteovsky Thinks: Put Out Fires But Start New Ones. Acrylic, India ink, graphite, screen print, traffic cone block print, on paper mounted to wood, 24 x 36 inches. $6,000; Ravi Zupa - Bend Their Fingers the Wrong Way. India ink, gouache, acrylic paint, graphite, traffic cone block print, screen print, mounted to wood, 12 x 16 inches. $550; Ravi Zupa - MT-SAW REMRYL-02. Typewriter parts, stapler parts, scrap metal, 28 x 64 x 22 inches. $8,500. All images courtesy Hashimoto Contemporary.