The Deichtorhallen Hamburg is proudly presenting the most comprehensive exhibition of works by Raymond Pettibon as a part of Falckenberg Collection. More than 700 drawings and hundreds of flyers, record covers, and fanzines, as well as paintings, films and wall drawings will be on display. This extensive collection is the true representation of contemporary art that knows no boundaries of genres, as Pettibon is a very versatile artist who manages to express his mastery in more forms than one. A true representative of American culture, as well as the hippie scene, Raymond Pettibon combines images with handwritten snippets of text either of his own or quotations from William Faulkner, James Joyce, Henry James and others. He has often stated that this technique was influenced by William Blake and Goya. Pettibon works primarily with India ink but often infuses color into his drawings using watercolor, collage, acrylic paint or gouache.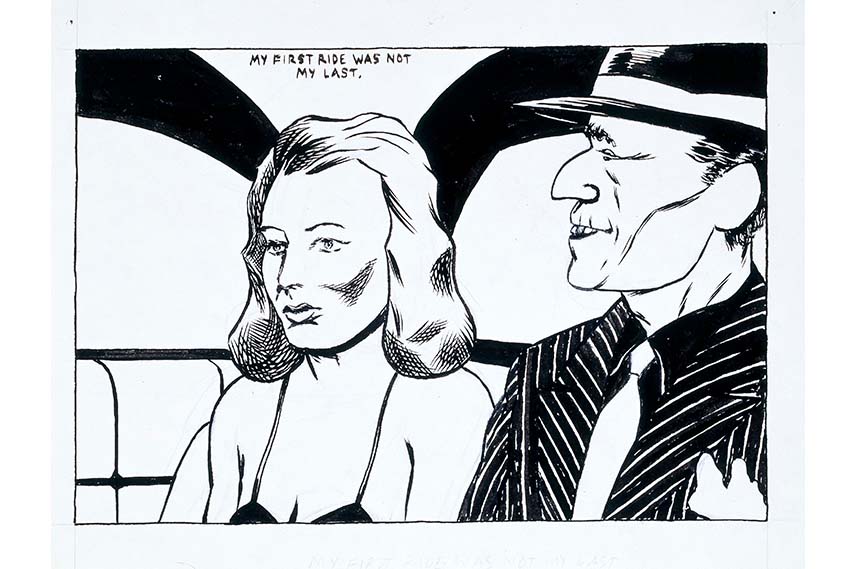 Raymond Pettibon – An American Narrator
Raymond Pettibon's oeuvre spans across different forms of artistic expression. In the 1980s, Pettibon's motifs were the decline of hippie culture, repression by traditional society as well as murder and suicide in the drug scene. He has also examined the notions of family, race and gender, religion and Vietnam war. He combines images and texts in his drawings, the most preferred medium of expression for Pettibon. In his early works, he has produced indignant and promptly placed punchlines in his drawings, but later on, the literary dimension emerged in his work with allusions to 19th-century poetry. He has produced large-scale colored drawings in which he pointedly criticized George W. Bush's policies and the war in Iraq.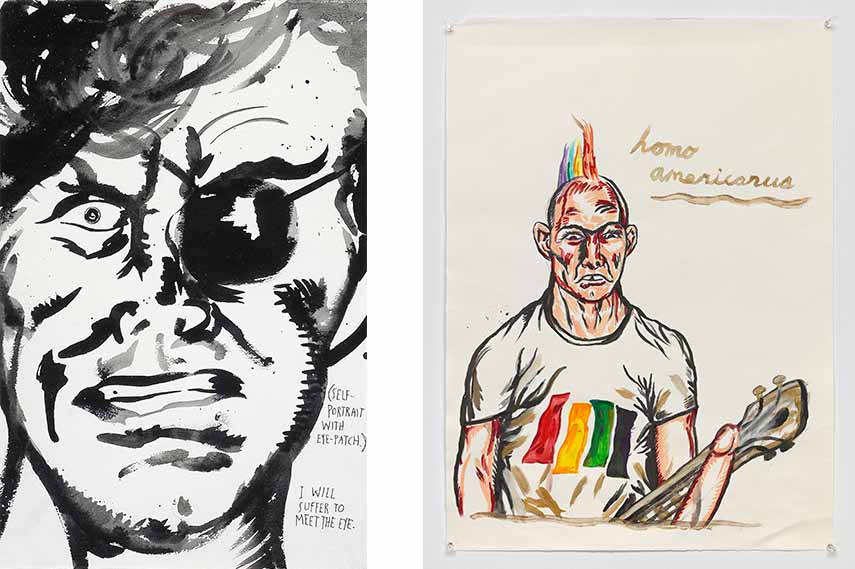 Raymond Pettibon – Homo Americanus
In the sumptuously illustrated publication Homo Americanus, Raymond Pettibon, aptly described as America's most cardinal contemporary artist, explores the depths of American politics, sexuality, subcultures and customs through motifs that vary from baseball to the Bible, Shakespeare to Romanticism, Gumby to Charles Manson. Philosophically and literary intense and mordant in his satire, Raymond Pettibon is truly the top-tier draftsman of his generation. The catalog that accompanies the exhibition contains over 600 of Pettibon's works, a preface by Sabine Breitwieser and Dirk Luckow, an introduction by Ulrich Locks and Harald Falckenberg, as well as excerpts from interviews with the artist. In these excerpts, Pettibon guides the reader through his winding and complex stream of thought. This book also contains a complete reproduction of Captive Chains, his first artists' book, which was inaccessible for decades and biographical jottings composed by Lucas Zwirner. This catalog will be published by David Zwirner Books.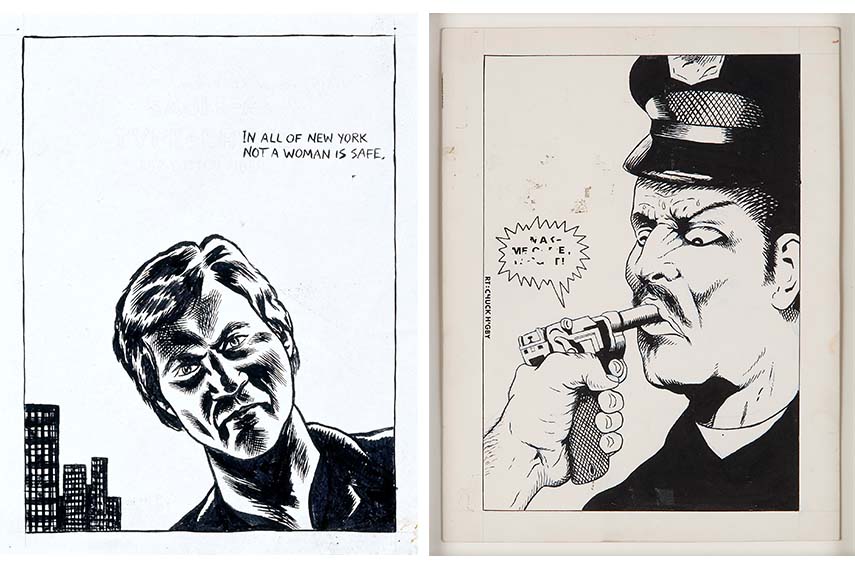 Raymond Pettibon at the Deichtorhallen Hamburg
The imposing exhibition of Raymond Pettibon's artworks will be presented at the Deichtorhallen Hamburg, one of the largest exhibition centers for contemporary art and photography in Europe. Located in Hamburg-Harburg, the exhibition can only be seen by booking a guided tour. It will be on view from February 28th to September 11th, 2016, on Thursdays and Fridays from 6 PM, Saturdays at 3 PM and Sundays at 12, 3 and 5 PM at Wilstorfer Straße 71, Tor 2.
Featured images: Raymond Pettibon - No title, 1986, Pen and ink on paper / Raymond Pettibon - No Title (When the going…), 2007 / Left: Raymond Pettibon - No title, 2007. Pen and ink and gouache on paper / Right: Raymond Pettibon - untitled (I ran a), 1984. All images courtesy of the Deichtorhallen Hamburg and the artist, if not stated otherwise.