To appropriate something in the world of art, means to adopt, lend or recycle elements and forms of already made imagery. The practice of appropriation refers to the re-use of existing objects with little or without any alterations. Denise Bibro Fine Art gallery will feature works by Linda Vallejo, Carlos Estevez and Tyrome Tripoli created with the use of this specific method. Appropriations exhibition will display an assembly of readymade artworks, while simultaneously underlying the unique approach of every participant.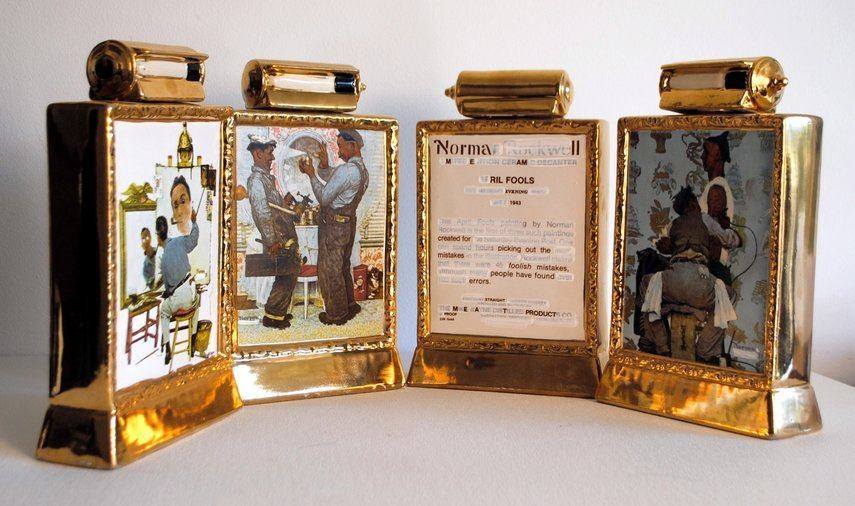 Appropriations by Linda Vallejo
The roots of appropriation can be traced back to Cubism and Dadaism. The method was popular and often used in the works of Surrealists and Pop artists in the 1950s and 1960s, and then again in the 1980s by the Neo-Geo movement. Now, three artists used this particular practice to re-contextualize visual culture in their own singular manner. Linda Vallejo is known for blending contemporary pop-culture with her multicultural experiences. Her works are impregnated with various aspects of her Mexican and Latin American heritage. The artist changes pre-determined cultural symbols in order to depict America that includes her community as an important part of the society.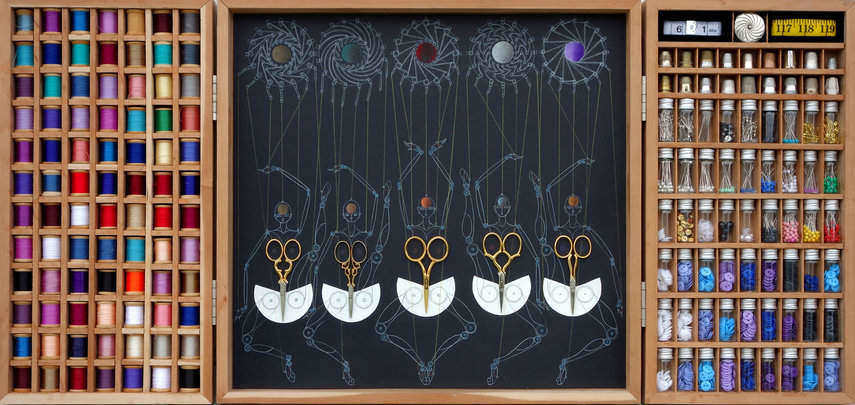 Colorful Collages by Carlos Estevez and Tyrome Tripoli
Carlos Estevez uses readymade imagery to explore the relationship between people and the universe. His ingenious collages represent seemingly incompatible elements pieced together to reflect the human thinking process. The Cuban artist segments and isolates fragments of his works, marked with a unique sense of symmetry and balance that emphasizes their mutual connections. His The Ballet of the Scissors artwork is simultaneously sharp and tender while the artist uses and array of colors and shapes to portray this magnificent dance routine. Tyrome Tripoli uses bright and conspicuous colors when creating his readymade "abstract paintings". His compositions are carefully crafted and materials organised with caution and purpose. Each object has its own history and shape that Tyrome Tripoli employs in order to create new subtext, thus leaving his artworks open to metaphorical examination.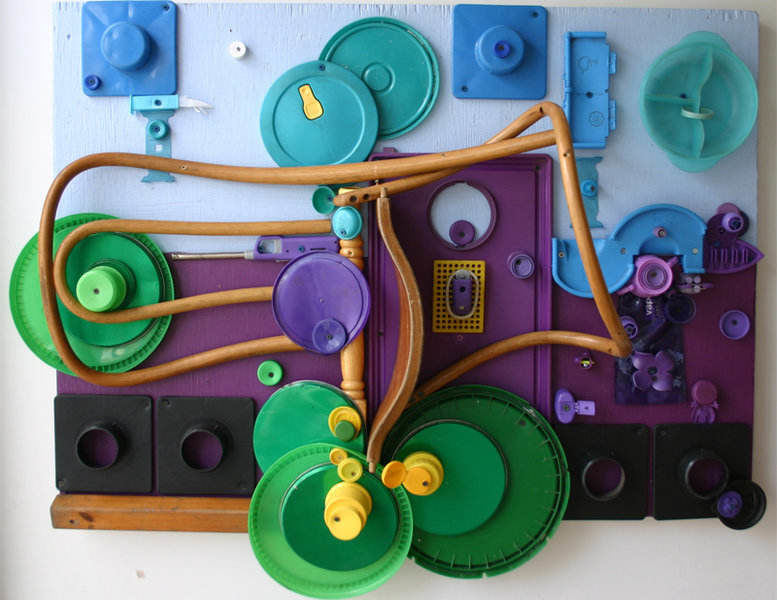 Readymade Exhibition at Denise Bibro Fine Art
Appropriations exhibition will feature an array of readymade objects and colorful collages that breathe in new life into rehashed and recycled objects. Artists' distinct approaches take central stage, as pre-existing items obtain new forms. A joint exhibition of works by Linda Vallejo, Carlos Estevez and Tyrome Tripoli will be on view from October 8th through November 7th, 2015. Readymade exhibition of re-purposed media will take place at Denise Bibro Fine Art gallery in Chelsea, New York.
Are you ready to explore the world of Contemporary and Urban art? Sign up for My Widewalls and get the latest info for FREE!
All images courtesy of Denise Bibro Fine Art gallery