Mexico has a long history of politically and socially related art, especially street art. Probably the most famous and the ones that started and created the whole revolutionary art movement were muralists from the early 20th century, such as Rivera, Orozco and Siqueiros. They were making fantastic art pieces in public spaces even then creating a platform for "public and accessible visual dialogue with the Mexican people." Today, Mexico is still facing serious economic and political problems but, fortunately, the tradition of support through art hasn't faded. Members of the Mexican art collective Lapiztola Stencil represent this young force behind most of the street art that can be seen on the streets of Oaxaca today. They're bringing their art with them as they are preparing an exhibition in February for all the art enthusiasts in London…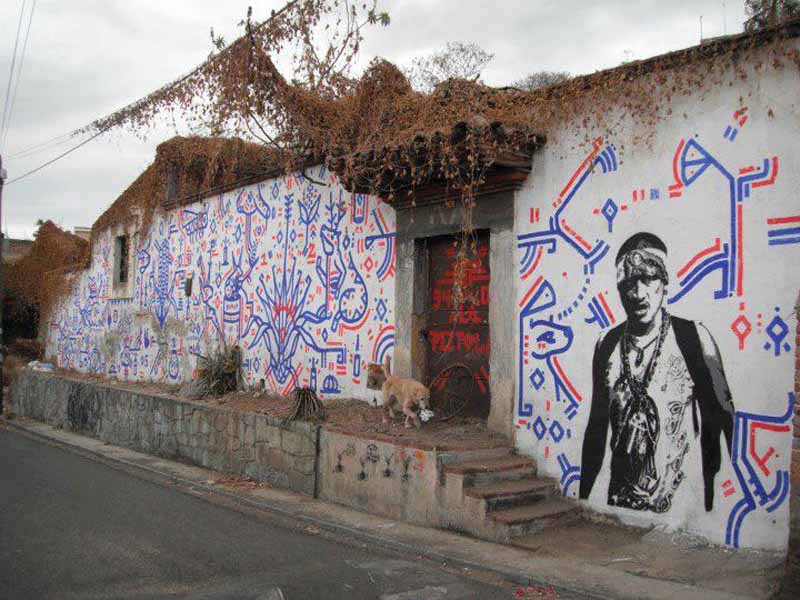 Art As a Sociopolitical Critique
Today, in the southern Mexican state of Oaxaca, a new street art phenomenon has taken root. Oaxaca is probably the closest you can get to a public art gallery. The amount of amazing art on the streets is striking and it most of it was created as a response to the local happenings. Following teachers' strikes in Oaxaca in 2006 which were violently suppressed by the country, as well as political repression, grinding poverty, the perils of migration, threats to Indigenous people and environmental damage, the group of young artists gathered around the same idea and began adorning wall of the city. The result were public art pieces that were not only beautiful, but also usually had some sociopolitical commentary within. They also point to solutions and offer inspiration to take action. The name behind the Oaxaca based art collective is Lapiztola (their name is a juxtaposition in Spanish of the words for 'pencil' and 'gun') and their art became an inspiration to many international artists who decided to help them show their works outside of Mexico borders.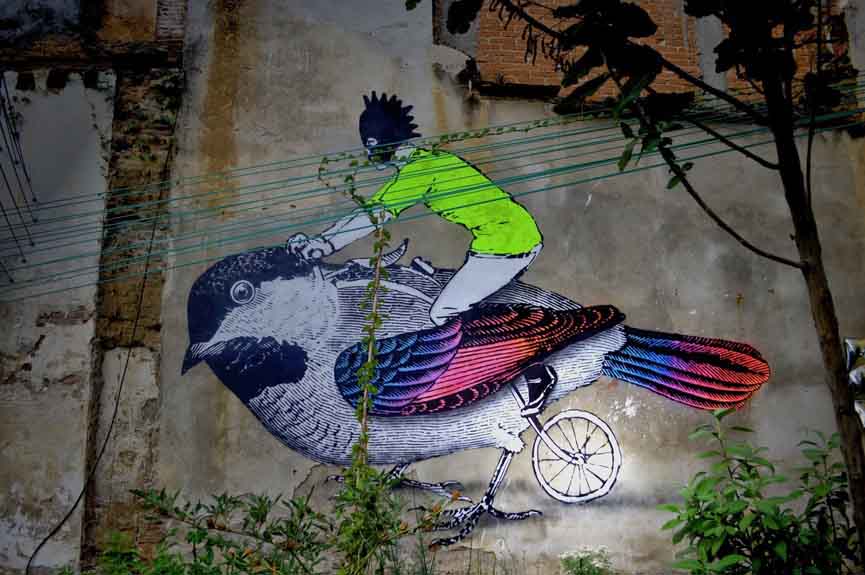 Opening February 2015
The exhibition entitled 'Democracia real ya!', meaning 'real democracy now!' will feature works by three members of the Lapiztola art collective - Rosario Martínez Llaguno and Roberto Vega Jiménez. During and after all the unfortunate events that happened to their city, street art was there to provide hope and inspiration, was well as social critique. The exhibition, opening February 2015 in London will celebrate the fight for social justice that the artists are involved with in Oaxaca and Mexico as a whole. The exhibition is hosted by Global Justice Now (formerly the World Development Movement and relaunching with a new name in January 2015). It has a history of working with organisations around the world that fight for social and economic justice and through this show, Global Justice Now hopes to show how fundamental cultural expressions of struggle are in making another world possible."Real Democracy Now" opens February 6th at Mezzanine Gallery in London and will stay on view until February 25th, 2015.
If you're a fan of street art and would like to keep track about the latest street art related news, sign up for My Widewalls today!