Realism in art originated in the mid-nineteenth century as an artistic movement characterized by themes painted from everyday life in a naturalistic manner with no exaggeration or embellishment. Emerging in 1917, Surrealism on the other hand brought something completely different - the expression of the deepest recesses of the unconscious mind.
Contemporary artists continue to reinterpret the legacies of these two influential cultural, artistic, and literary movements. The online art platform MayinArt proudly brings together many contemporary realist and surrealist works by artists across the globe. Taking the ideas behind these historical movements as their starting point, each of these artists brings their unique vision to expand these notions and make them their own.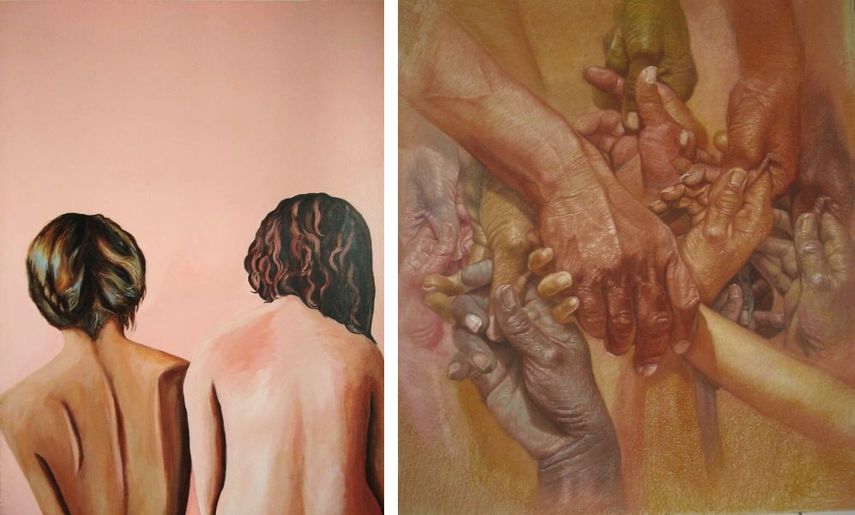 Realist Artists at MayinArt
A self-taught Indonesian contemporary figurative artist, Sabar Jambul finds inspiration in children and their world of innocence, simplicity and purity. Illustrating the many facets of childhood and growing up, both joys and tribulations, the artist highlights the attitudes and perspectives of his subjects.
Another Indonesian artist, Sriyadi Srinthil creates works imbued with poignant social criticism. Having diverse subjects, ranging from people landscape and still life, the artist portrays them as they are, while creating a strong narrative around them. His works are light and easy to comprehend, yet extremely detailed.
An Indonesian natural-realism painter, M Ihsan bases his art on the belief that forests are the lungs of the planet and our strongest defense against climate change. Placing wood as the central theme, he creates thought-provoking works with allusions to nature.
An Indian contemporary artist, Ruchika KC is a storyteller who brings her inner life to prominence through brush strokes. She places great emphasis on compositions, creating narratives through unique juxtapositions of the subjects in specific surroundings.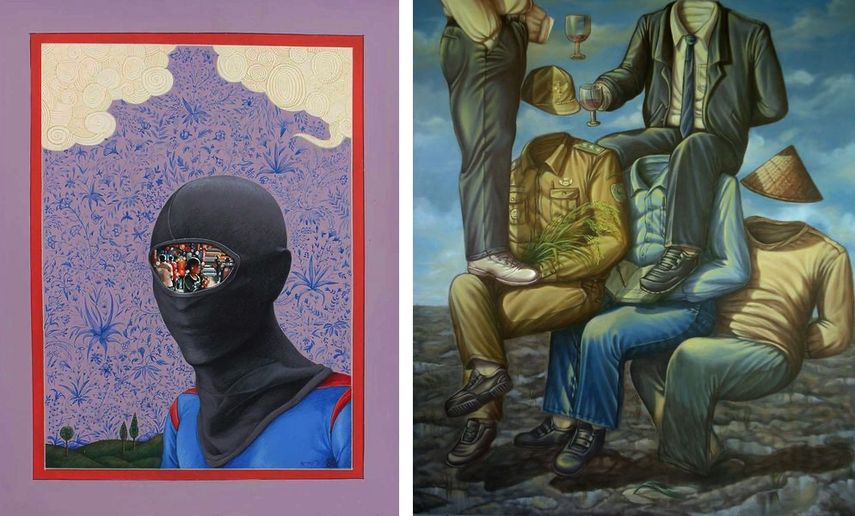 Surrealist Artists at MayinArt
An Indonesian surrealist and contemporary artist, Harun addresses indiscriminating and excessive consumption, societal pressures to conform, exploitation of the marginalized communities and human ostensibility, to name a few.
A young Indonesian artist, Bayu Asmoro explores various styles ranging from surreal to expressive, combining contradictory elements in nature - chaos and order. His passion for art has been formed by childhood memories of stories, visualization of wayang puppets, musical instruments, and harmonious dance movements.
An Indian artist from Kolkata, Abhijit Paul draws inspiration from the diverse and changing landscape of his native city, its culture and people, serving as a voice of these bewildering realities. Occasionally, he paints Indian mythological gods and goddesses, and uncovers the cultural influence the city of Kolkata has had on him.
An established Indonesian painter, Suryadi Suyamtina integrates his vivid imagination with reality, addressing concerns about humanity, environmental issues, adverse impacts of technology and urbanization. His bold and vivid works are characterized by delicate details and gratifying color.
An Indian contemporary artist, Rudragaud L Indi seeks to address the lack of attention given to vital issues in today's society and environment at large. Being hugely exploratory with his medium of works, he has been working with irregularly shaped canvases, irregular frames, canvas cloths, steel sheets, handmade paper with acrylic color and other media.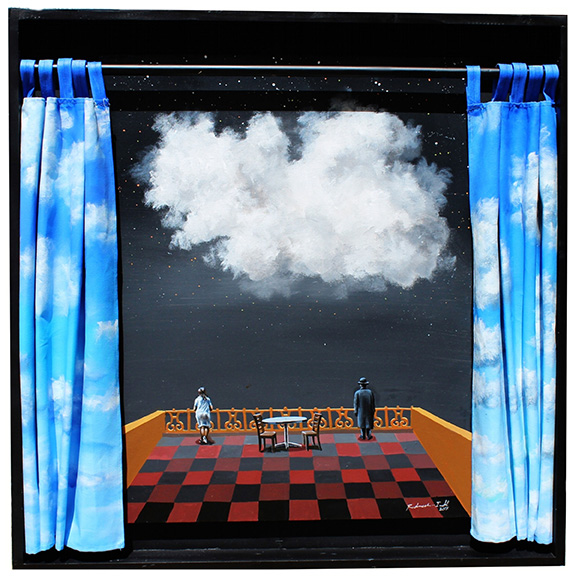 Featured image: Suryadi Suyamtina - Overlapping Growth #2, 2017. All images courtesy MayinArt.