Considering his humble beginnings in 1995, Bristol-born street artist Sickboy has gone a long way since then. He is now recognized as one of the most important urban artists of his time, and considered as one of the popularizers of this type of art. Today, thanks to him and his peers, we see street art in galleries all over the world standing next to contemporary art pieces. Sickboy's status gained him respect in the art world, and as a result of all this, this summer he had his first London gallery appearance - a multi-disciplinary exhibition called 'Make It Last Forever', designed specifically for The Outsiders London. If you haven't seen it yet, don't worry – it will be opened until 30th of August, from Tuesday do Saturday, 11am–7pm.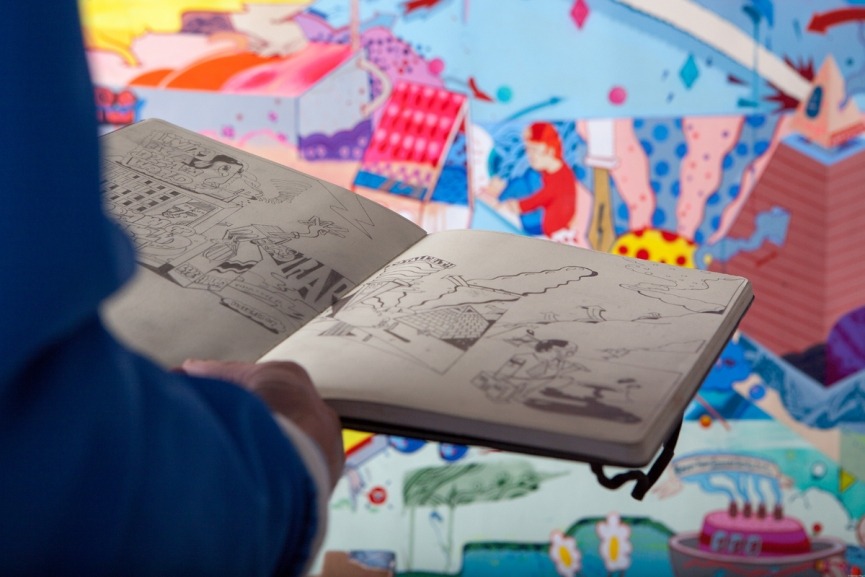 Back To the Roots
The ambitious project features a new body of large-scale technicolor canvases alongside a surreal site-specific installation taking over the basement. The launch party that happened 25 July welcomed endless queue of fans that gathered to celebrate the artists' return to the capital and celebrate his unique perspective on the world and art today.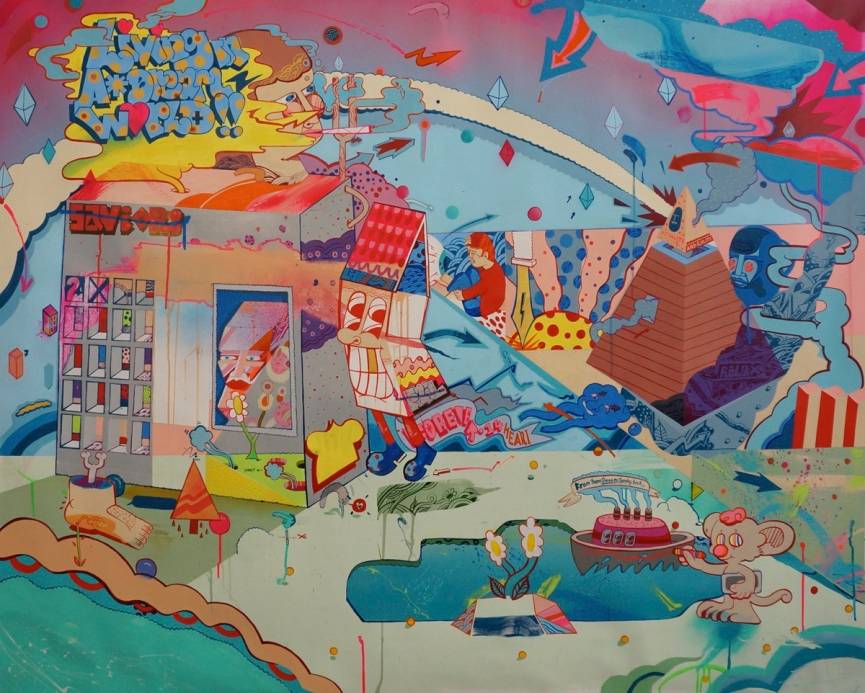 The Show
Sickboy's playful visual language reappears in several guises throughout the show, including his iconic temple shrines, ever-popular superman sculpture and distinctive sickboy coffin. Utilising a variety of mediums across both floors of the gallery the new body of work provides an unconventional narrative in the form of abstract large-scale canvases, sculpture and interactive installation.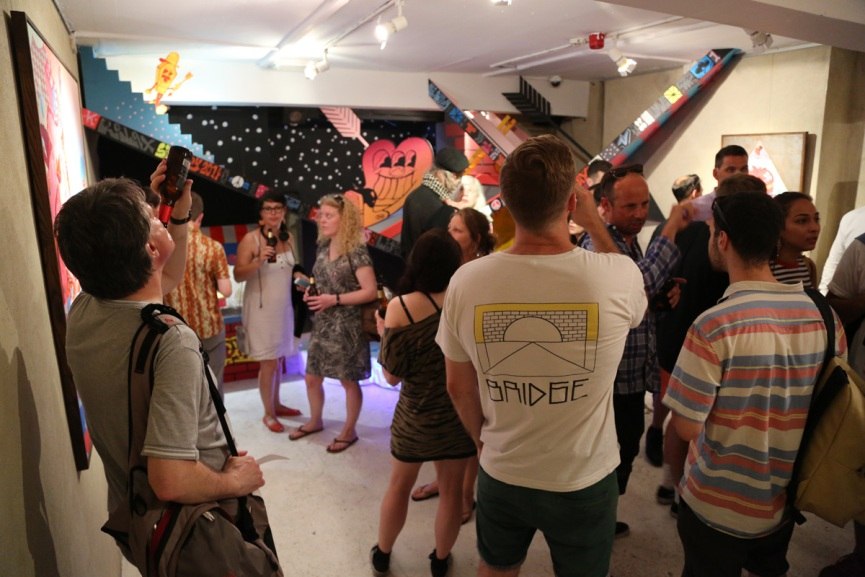 Still More To Come
His unique talent didn't pass unnoticed among his colleagues either – he was invited by Banksy to participate in his Oscar-nominated documentary Exit Through the Gift Shop, not to mention staging impromptu public installations outside the Tate Modern. All in all, even after so many years on the art scene, seems like there is only more to come for Sickboy.