Keep Me Updated Your Holiness. Who are they talking to? A God of sorts? What kind of updating are we talking about here? Such an intriguing statement, and also the title of the new Recycle Group exhibition taking place at London's Gazelli Art House. The clever choice of words describes Andrey Blokhin and Georgy Kuznetsov's intention to interconnect religion and visual information in a body of work called Conversion, which was also on view at this year's Venice Biennale, within the Church of Sant'Antonin. Also on view, Future Archaeology, in which the artists address topical issues through aspects of contemporary lifestyle. Looking at today's society and its insane obsession with the online world and different devices that let us access it, Recycle Group make us reflect on our scary dependance on it and makes us ask ourselves an important question: Is Internet the new Religion?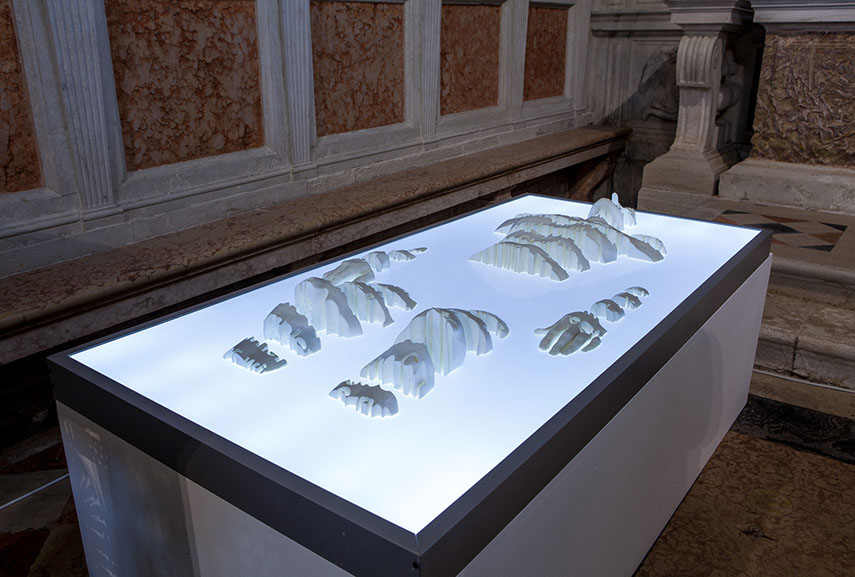 Keep Me Updated Your Holiness
That cyberspace is offering an endless stream of information regarding, we can safely say, everything one could possibly think of, is an obvious fact no one dares to dispute. Many argue that, in a while, we won't even be required to leave our house anymore, as everything will become accessible through a few clicks. In an environment where latest technology becomes old within a year, leaving us always hungry for more, Recycle Group labels this behavior as one of a religious group, comparing it to the historic conversion of Christianity. Technology as such became the ultimate and efficient way of passing information from generation to generation, building up our culture's adoration and taking it to new levels little by little every day.
Recycle Group Conversion Video Teaser
Future Archaeology
The second part of Recycle Group show at Gazelli Art House represents an introduction to a large body of work entitled Future Archaeology. Its protagonist: an interactive robotic figure, which serves as yet another bridge between human and digital world. The robot becomes an assistant, programmed by the artists to perform specific instructions that would allow the show visitors to view a set of 15 photographs. These images depict the artists' recent trip to Iceland and the country's breathtaking landscape, which at first glance appear to be untouched by man. At closer inspection, we see they contain elements of our everyday life, such as a wifi or a bluetooth icon. The projects questions the advancement in technology and the cost of its rapid development - facts we wouldn't be able to witness without the help of the robotic assistant, that picks out each photograph, holds it for a period of time, then slots it back to its position.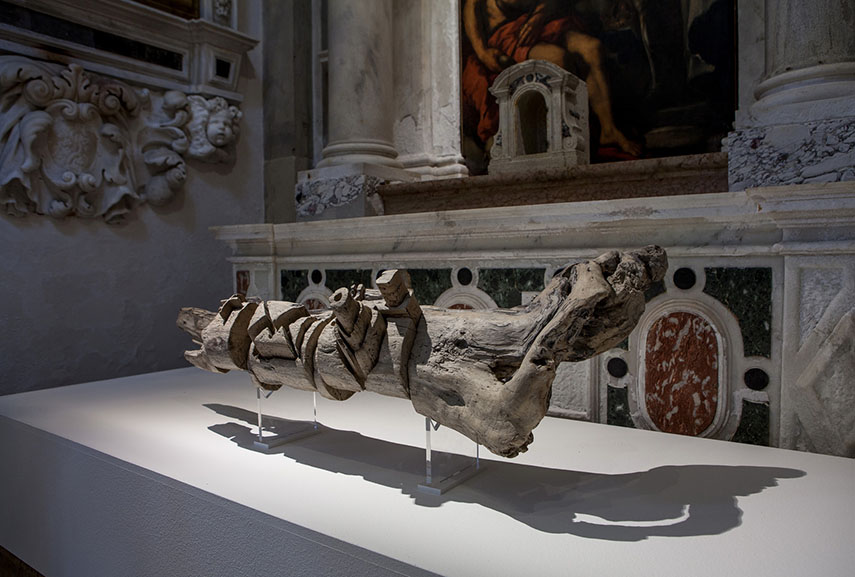 Recycle Group Exhibition at Gazelli Art House
The artistic practice of Recycle Group consists of the use of, you'll guess, many recycled materials, polyurethane, plastic mesh and rubber, combined with new media to create a portrait of contemporary society. These works are meant to become our legacy to future generations, a testimony of our shifting times that, in return, take on the appearance of ancient monuments, reflecting a history even further from their present. Keep Me Updated Your Holiness, an exhibition of works by Recycle Group, will be on display from November 20th 2015 until January 10th, 2016 at Gazelli Art House in London, UK. The private view is scheduled for November 19th at 39 Dover Street.
Images courtesy of the artists. Photo credit: Kristina Romanova.