As you walk into the main exhibition room of the Nationalmuseum in Stockholm, there is a brand new trash container standing in the middle of it - surely not the kind of artwork you would find inside such a lavish historical building.
But then again, none of the works in the Inspiration. Iconic works art show are.
At first glance at the rest of the rooms, you might think you're surrounded by classical sculptures and richly framed traditional paintings; upon a closer look however, we notice that there is a shiny blue ball accompanying that Mona Lisa, or that the sculpture that looks like Rodin's Thinker is actually of a girl in a ballet costume.
Even that container itself is not as plain as you might think: there are some interesting things happening on its relief surface.
Indeed, this exhibition in Sweden, soon to be traveling to Finland, explores the way international contemporary artists have been inspired by the classics of European art. Dealing with such dichotomy is the work of the Recycle Group as well, to whom the aforementioned container belongs, so their involvement in the show makes all the sense.
The Art of Recycle Group
Recycle Group is in fact an artist duo comprising of Andrey Blokhin and Georgy Kuznetsov, who have been working together since 2008. If you had visited the 2017 Venice Biennale, you could have spotted their work in the Russian pavilion, as well as in numerous shows over the years, across Europe and beyond.
Recycle Group's art spans a variety of media and topics dealing with contemporary issues and behaviors. Perhaps the best example is their participation in the collateral program of the 2015 Venice Biennale; their Conversion installation took place inside a church, referring to "the life of a modern man as it is in the age of the world web and new gadgets." Technology becomes mankind's newest religion, in which plastic-mesh "Neo-Apostles" bring a new kind of knowledge, while we can kneel before a cross that is actually Facebook's "f" logo. We can also admire a detail from Noah's Ark and recognize the very familiar icons belonging to Instagram or Apple's App Store.
The provocative force balancing the old and the new, the familiar and the unexpected, is strong with Recycle Group. But where does it come from? What projects have they been making lately using VR and AR? And what does that trash container mean? In the latest Widewalls podcast I talk to one half of the duo, Andrey, calling us from his quarantine in Paris.
Have a listen below!
For more Widewalls podcasts with the world's top artists, art professionals, and enthusiasts, visit our page on SoundCloud!
Scroll down for more images.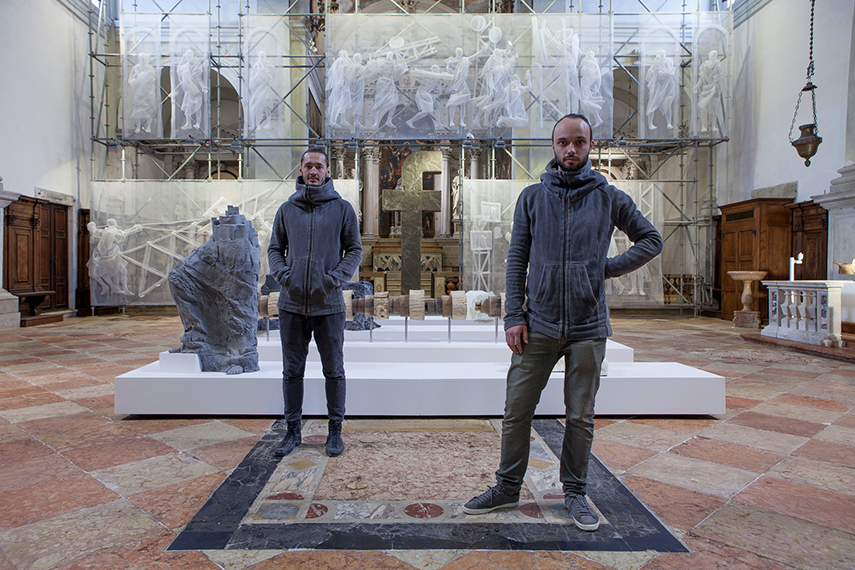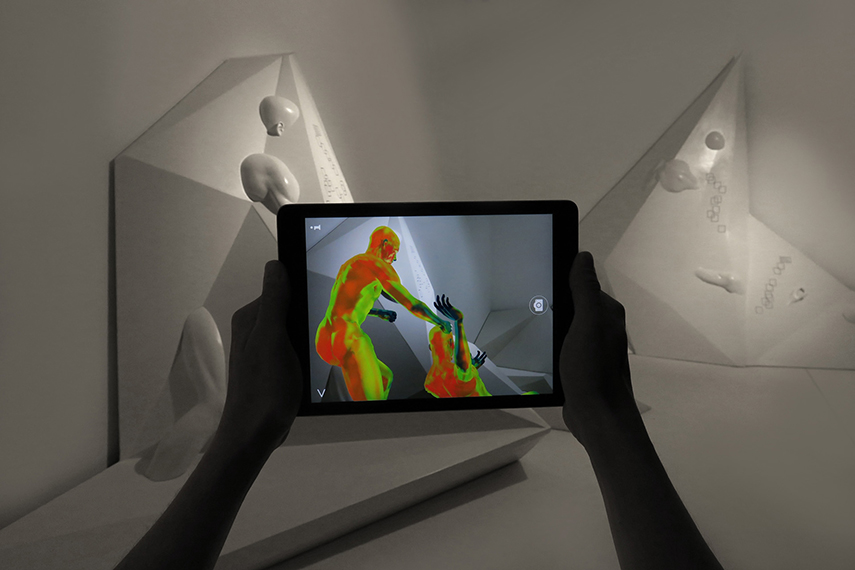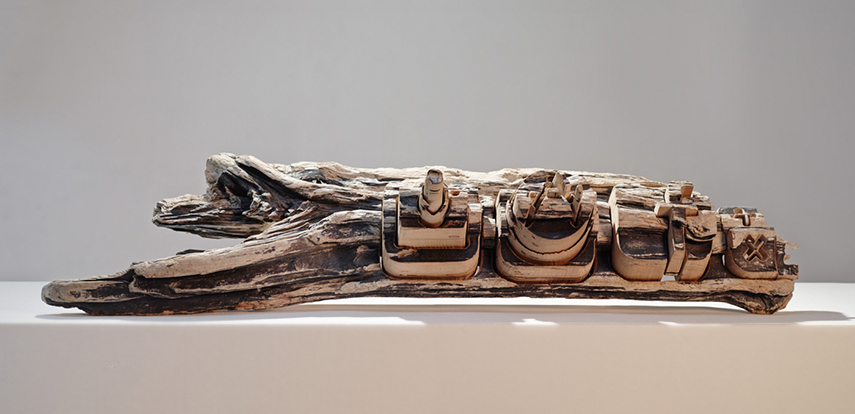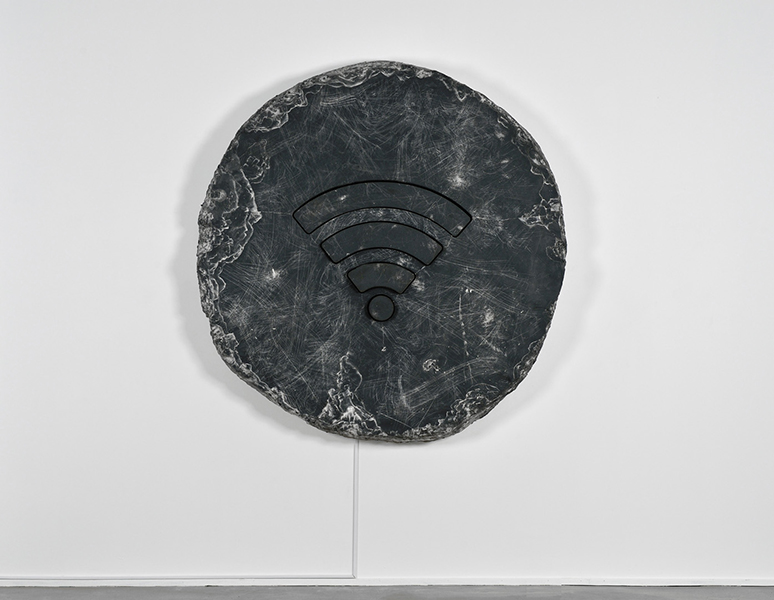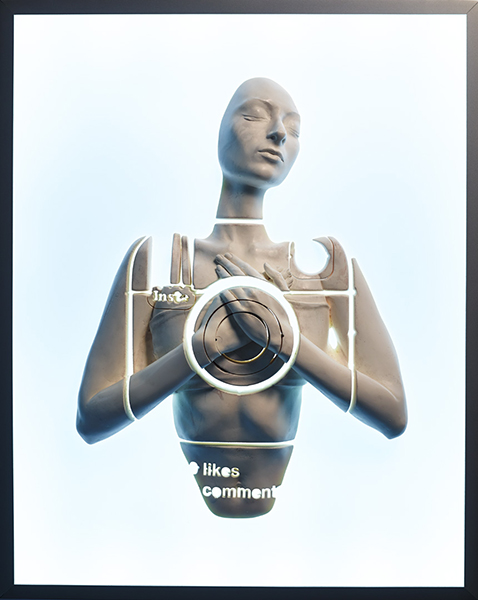 Featured image: Recycle Group, courtesy Richard Taittinger Gallery.