This year's MaiJazz festival comes as a perfect opportunity to celebrate the 12" vinyl album cover format. Reed Projects Gallery will be hosting another one of its B-Sides exhibitions, in collaboration with the well-known international jazz festival, based in Norway's city of Stavanger. B-Sides will reflect on the affordable, unique form of art, one which used to be equally important within the music industry as the music itself, in a time when music was still recorded on vinyl discs. Most of us have forgotten the importance of the visual component of an album, and this will be a precious reminder for us all.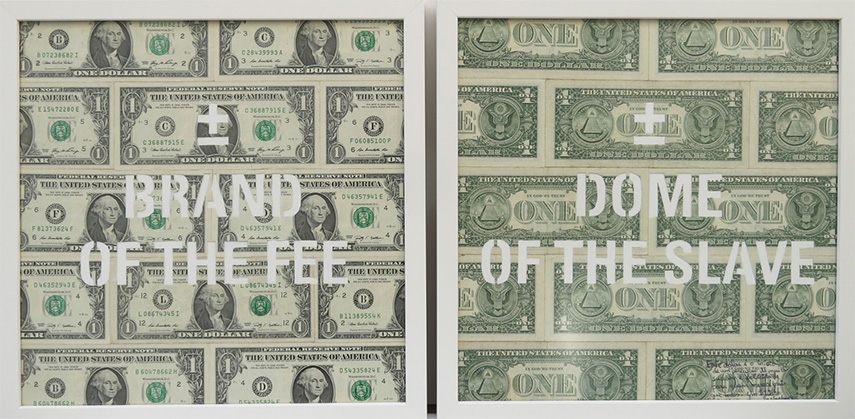 How Music Has Changed
Ever since music started giving up on its physical format, the album cover started losing its original value. We are now sharing music in a digital format, downloading it from the Internet, and most of us have forgotten what an album really looks like. Some of our computers, especially the newer ones, do not even have a CD slot incorporated - not to mention the old school vinyl format, which some of us have never even seen in person. However, if you ask a professional about the quality of sound and the importance of vinyl records, you will certainly get an answer which is more or less the same. They are irreplaceable!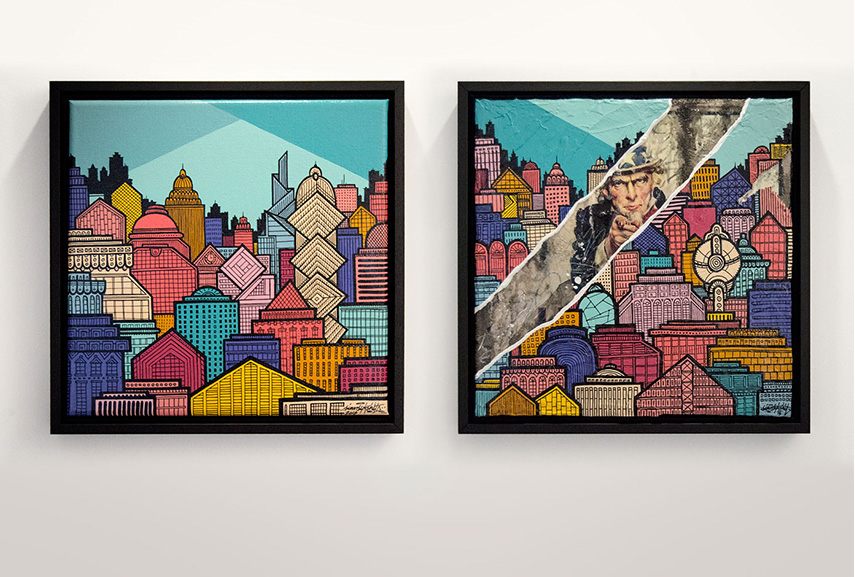 Celebrating the Album Cover
But this does not only refer to the quality of sound. It is much related to the artwork that follows the music. The aesthetics of these album covers lingers somewhere between popular culture and a more refined artistic sensibility, reflecting on the trends and tendencies of the world in a particular moment in time. Therefore, some of the covers are informed by street art and graffiti, some by the gaming culture, tattooing, skate culture, and some by the remnants of Post-War art, influenced either by the spirit of the European sophisticated taste, or the American pop. Each album cover tells its own story, leading us into a world of music that they represent, merely suggesting what kind of sound they might be standing for. This directed form of synesthesia could turn out to be completely misleading or surprisingly accurate, but always inviting its audience to pay closer attention to the music.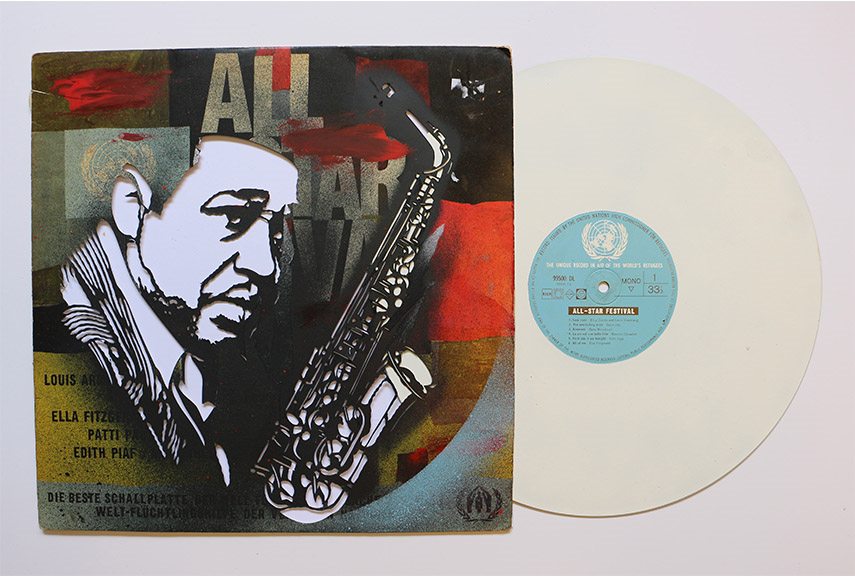 Reed Projects and MaiJazz Present the Most Amazing B-Sides
The world famous MaiJazz festival was inaugurated in 1989, and it has been one of the leading music festivals in this region ever since. The festival is primarily focused on the international jazz scene, presenting a huge number of prominent Jazz artists from Norway and from abroad. There will be around 40 concerts in and around Stavanger, within the period from May 3rd through 8th, 2016. B-Sides exhibition will be on view from May 6th through 29th, and it will showcase artworks made by a list of artists you can look forward to, such as Maismenos, Bustart, Dotmasters, Bortusk Leer, Hannah Parr, Martin Whatson, Mobstr, Nina Ghafari, Pure Evil, SinnSykShit, Wan Ho and many more. An official preview is scheduled for May 5th at 7 PM, at Reed Projects Gallery in Stavanger, and the opening night will be accompanied by music, played by MaiJazz artists.
Featured images: Hannah Parr for B-Sides; Anette Moi for B-Sides. All images courtesy of Reed Projects Gallery.