Colors play a central part in the complex process of art creation in the vast majority of artistic mediums, art forms, and in the artists' works themselves. How artists use colors, how they combine them, how they compose the piece from them – all these questions are fundamentally important when we try to determine what the artist's main interest is. For German artist Regine Schumann, colors are everything. They shape, they define and they raise her entire oeuvre. The way how she combines different colors is amazing. Radiating color realities of her works create complex, almost chromatic aura. The new works by Regine Schumann will be exhibited at De Buck Gallery in New York.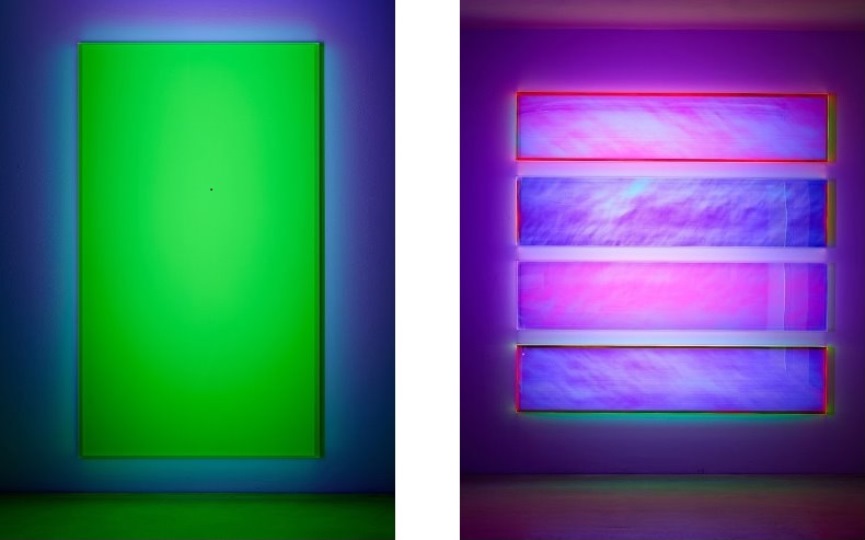 The Art of Regine Schumann
In many of her works, Schumann uses a range of fluorescent and photo-luminescent acrylics. That is usually the first impression a viewer has while watching her work. Central to Schumann artistic work is the investigation of the relationship between color, light and form. The light itself plays the most important role in her work. She uses natural daylight as well as the artificial light of the night to produce changes in the object they touch. Schumann transforms the light to the transcendence of the objects that change our perception of the space in which they are. However, the darkness represents the opposite pole, and in the zones between radiating light and darkness we find what is crucial for Schumann's works. Between visible light and inner enlightenment, the whole world of dematerialization of space and magical colors is created. That is why her works give the unique visual experience to the viewer. Schumann's work has been exhibited widely worldwide, while her works are included in a number of permanent collections.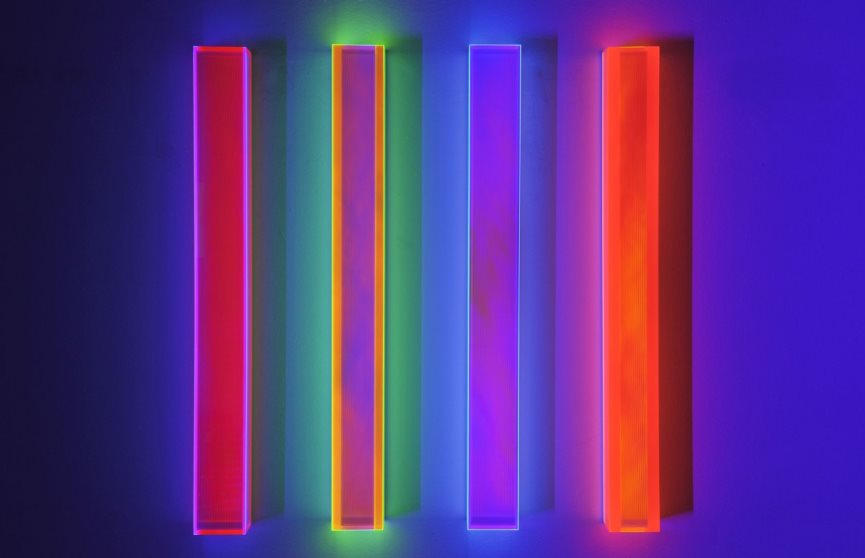 Look Into It
Schumann's works are probably the most notable ones in the field of acrylic sculpture that is produced today. On several occasions, she said that architecture is one of her primary influences. Because of that, proportions and geometrical shapes are very important in her works as well. As an expert for the acrylic sculptures, she uses translucent boxes that are framed by vibrant colors. Under black light, these boxes come alive, with a completely new range of colors beginning to emerge. These thin boxes are put on the wall, forming a group of parallel panels. Altogether they create a fantastic composition of forms, lights and colors that produce a harmonic effect. Schumann's works are characterized by minimalist aesthetics, with simple squares, rectangles and triangles as dominating forms. The newest works by Schumann, created in the field of acrylic sculpture, form a series named Look Into It.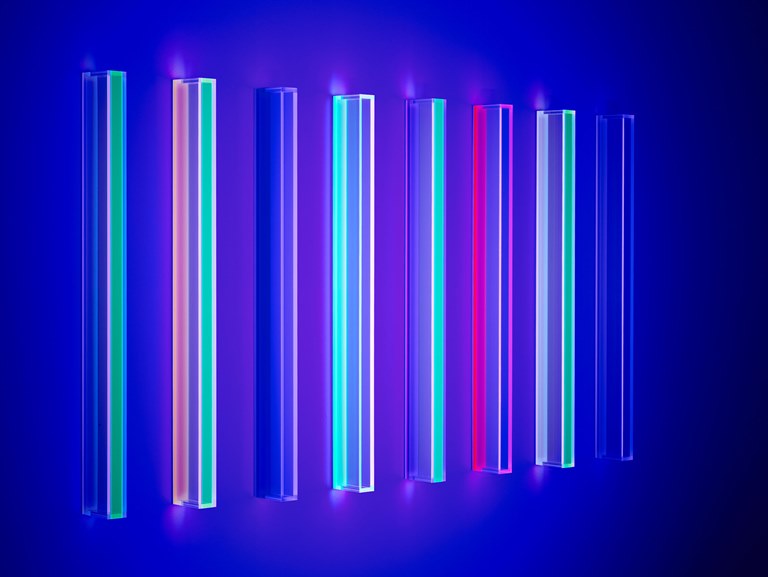 Regine Schumann at De Buck Gallery
The works by Regine Schumann were already exhibited at De Buck Gallery, back in 2012, where her Luminous series were shown. The new show will be opened with the reception where the artist herself will be present. The exhibition entitled Look Into It with the new works by Regine Schumann will be on view from February 12th until March 21st, at the De Buck Gallery in New York.
Sign up for MyWidewalls, and don't miss any developments in contemporary art!!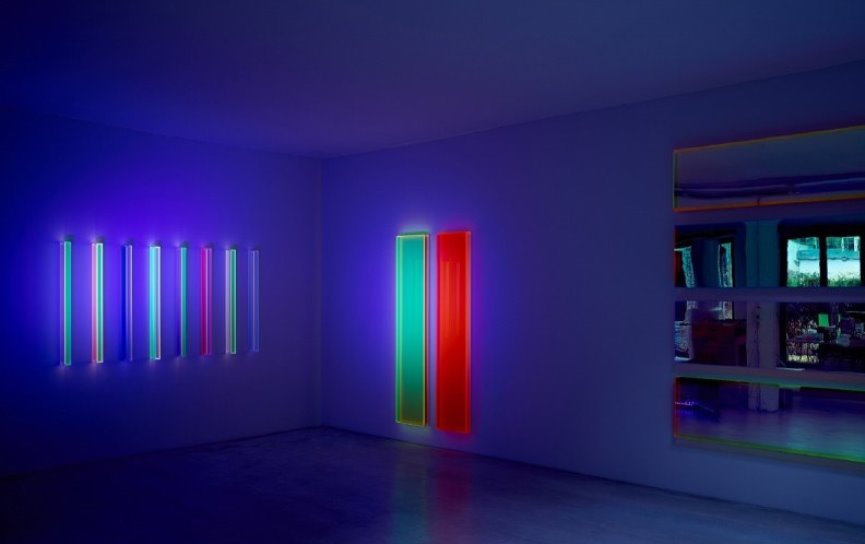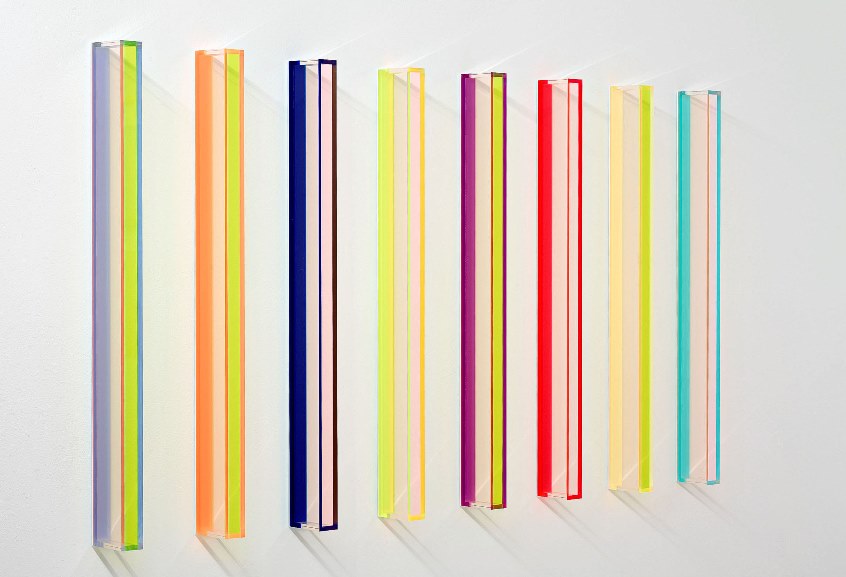 Images courtesy of De Buck Gallery (except those used for illustrative purposes only).