Seeking precision and always listening to his gut feeling, the French artist Remed is known for his work that is a mix between mathematics and soul. Simplifying things to make them universal, Remed art pieces possess a certain level of sincerity that makes them appealing to the viewers. He creates rhymes of colors, shapes, and sounds to express an emotion, a feeling or the evolution of a thought. Coming to David Bloch Gallery, his new body of work will be on view at the exhibition entitled Plenium. In his third solo exhibition in Marrakesh, the artist will present a vibrant series of canvases, drawings, and sculptures inspired by his latest trips around the world. This latest body of work takes the viewer on an inspiring quest for cosmic energies.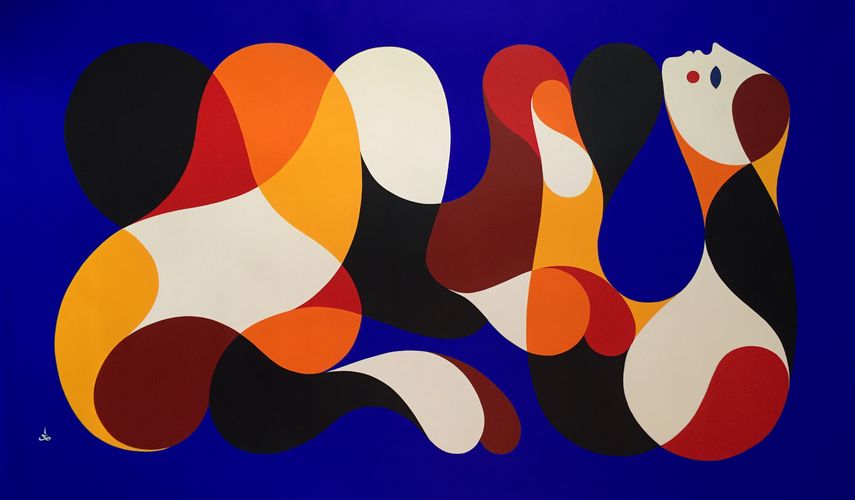 Combining Geometry and Calligraphy
Influenced by Morroco, Remed works on the conjunction of geometry and calligraphy. Seeking to discover the universal language of shapes and colors, but also densify the content, he has created a unique visual language characterized by a harmonic and mathematical purity. Working somewhere in between figuration and abstraction,  he makes his figures disappear within the vivid colors and flat patterns, creating a bridge between two worlds where the visible becomes invisible and the virtual becomes real. Guided by his own dialect and cosmology, he weaves intricate stories into each of his images that become imbued with deep significance. The artist has managed to create a relation between mathematics and aesthetics.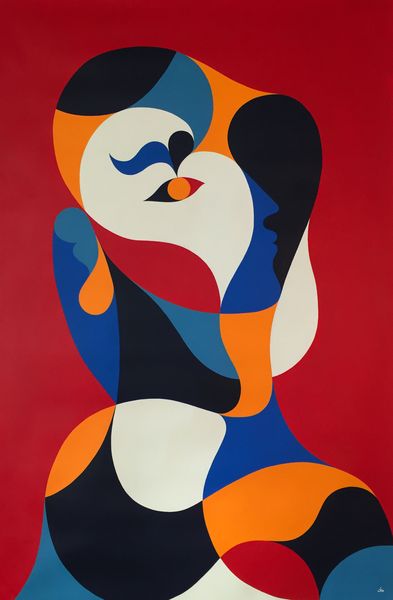 Telling a Story
Reflecting upon the harmony of "the everything" and involved in a research for synchrony, Remed's work is imbued with balance and contrasts from Islamic Art. Going through social and cultural values with the universal language he has created, his work communicates classic themes from the history of art and existential dualities such as life and death. Blending science and soul, Remed manages to cope with the pain and happiness, love and hate, light and darkness. By using what he feels, the artist is telling a story for the viewers to relate to. Yet, he never seizing to refine and improve his recognizable and inimitable style.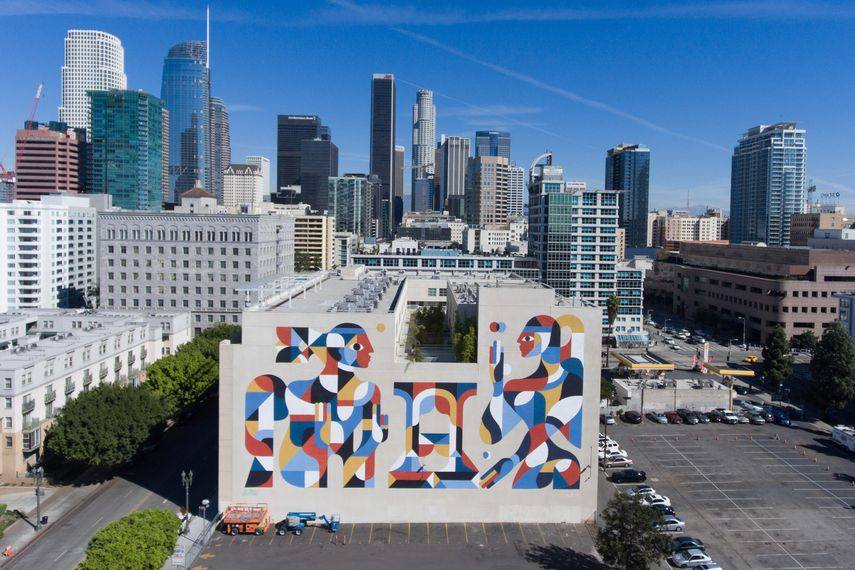 Remed Art Exhibition at David Bloch Gallery
Located in Gueliz district in Marrakesh, the David Bloch Gallery is a space dedicated to Contemporary Fine Arts. Representing both international and Moroccan creatives working within fields of post-graffiti, Conceptual and Optical Art, the venue has been pioneering in search for fresh artistic expressions. The exhibition Plenium will be on view from December 23rd, 2016 until January 21st, 2017. The opening reception will be organized on Friday, December 23rd at 7pm.
Featured image: Remed - I am (t)here, 2016. All images courtesy of David Bloch Gallery.