The Surrealist movement was unmistakably marked by the presence of men who were often very exclusive and didn't allow their integrity to become endangered. However, at the same time, it was a movement that nurtured a generation of fierce women who boldly inscribed themselves into history.
One of them was the Spanish-born Mexican painter Remedios Varo, who was largely inspired by the Catalonian and Parisian Surrealist movements of the 1930s. Varo reached maturity throughout the Mexican period when she abandoned automatism and started working in a highly controlled manner.
The Latin American Art Museum in Buenos Aires decided to organize a comprehensive retrospective honoring the surrealist and fantastic practice of Remedios Varo and her contribution to the development of modern art.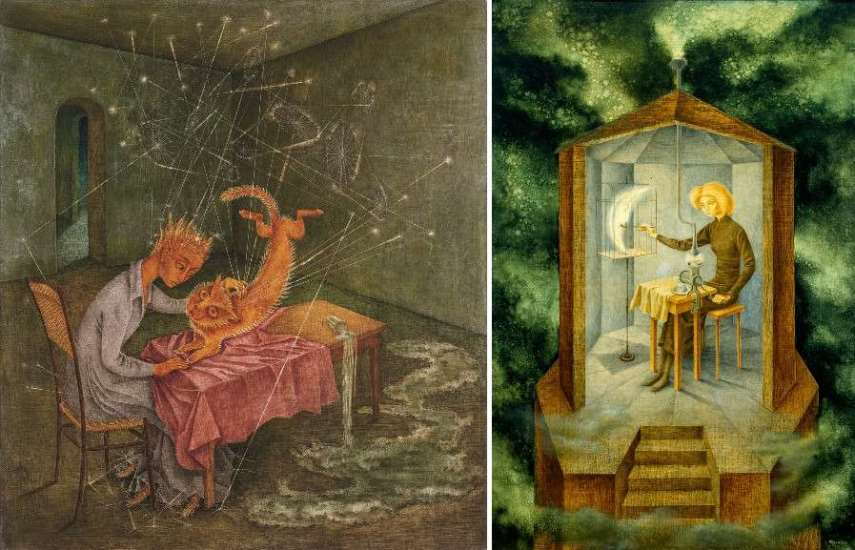 From Surrealism To Occultism And Back
Remedios Varo is best known for her dreamy paintings and drawings, but she was a multi-faceted artist of various interests. Namely, the artist studied the laws of perspective in-depth, as she was educated by her father, a hydraulic engineer, early on. The natural sciences such as botany and zoology also played a great role in her practice, as well as cosmogony, alchemy, music, and the occult sciences, such as magic and astrology, which she explored passionately throughout the years.
Varo was dazzled by the connection between romantic poetry and painting, so it is not unusual that her paintings are saturated with symbolism and the phantasmagorical. Alongside art-making, the artist was engaged with scientific or pseudoscientific inventions. Fascinated by both Leonardo da Vinci and Futurism, she was producing machines and fantastic locomotive artifacts.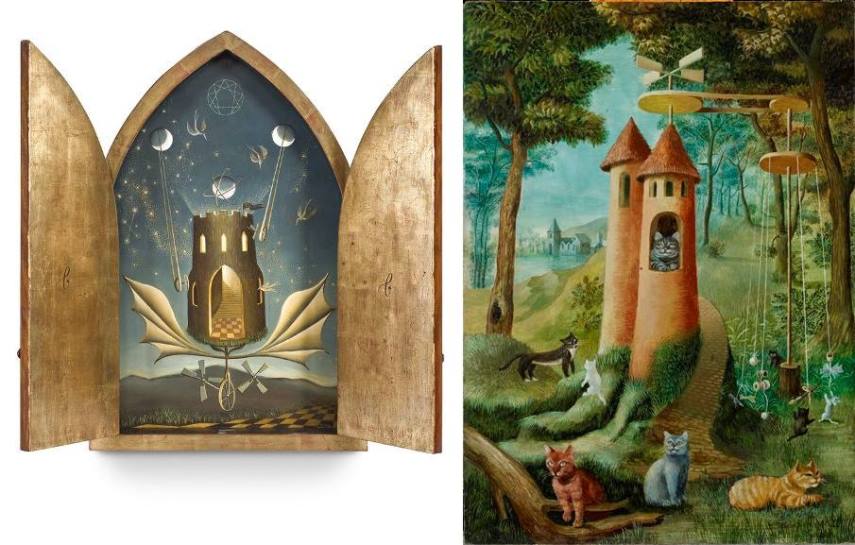 The Selection of Artworks
Under the curation of Victoria Giraudo, Curator in Chief at Malba, and Carlos A. Molina, Head Curator at MAM, the selection including thirty-five paintings, eleven drawings, and sixty sketches will be presented chronologically covering the period from 1938 to 1963 with a specific focus on the works made from 1942, when the artist moved to Mexico.
The visitors will also have a unique chance to see a documentation from Varo's personal archive such as drawings, jottings in notebooks, fantastic tales and other writings, as well as correspondence with artists and intellectuals from the era, such as Kati Horna, Leonora Carrington, Eva Sulzer, Benjamin Péret, Óscar Domínguez, and a few others.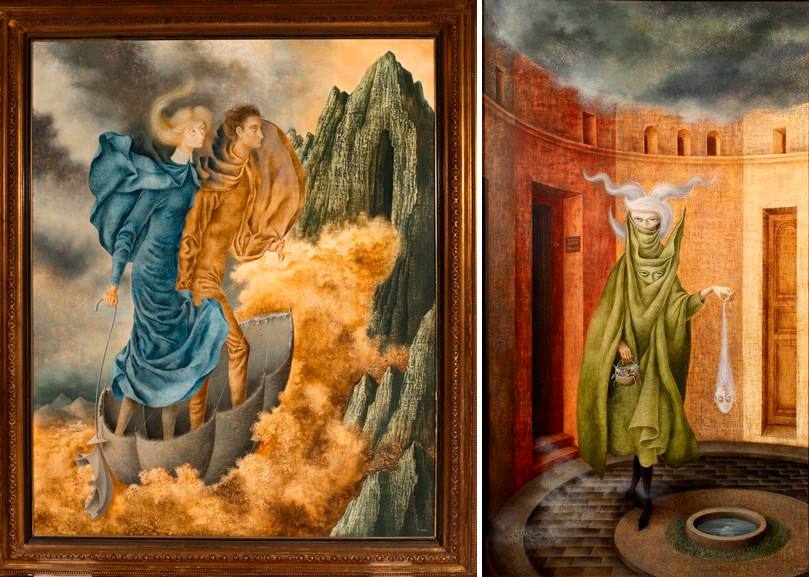 Remedios Varo at MALBA
The upcoming exhibition is expected with great anticipation since it will give a much-required overview of Remedios Varo's activity and her eccentric persona. It will be accompanied by a bilingual illustrated catalog including the essays written by the curators and Victoria Cirlot, philologist, translator, and editor, and a specialist in medieval literature.
Remedios Varo. Constellations will be on display at MALBA in Buenos Aires from 6 March until 15 June 2020.
Featured images: Remedios Varo - Creación de las aves, 1957. Colección MAM, Méxic; Kati Horna - Remedios Varo in her studio with her cat Pituso and in the background the oil Farewell. AC. 1957-58. All images courtesy MALBA.