Facing the reality of symbolic hyperproduction, we mustn't give up on the belief that extraordinary structures of image, word and sound can define a cultural period. Something like this marked the first decade of the 21st century, and still ripples the surface of contemporary culture. Seven years ago, already an icon in the indie music scene, Aesop Rock teamed up with Jeremy Fish, asking the artist to design the original artwork for the album None Shall Pass. Today, these two remain good friends. While Aesop Rock went on to produce records for talented musicians, Jeremy Fish continues to ameliorate his skills in the world of animation.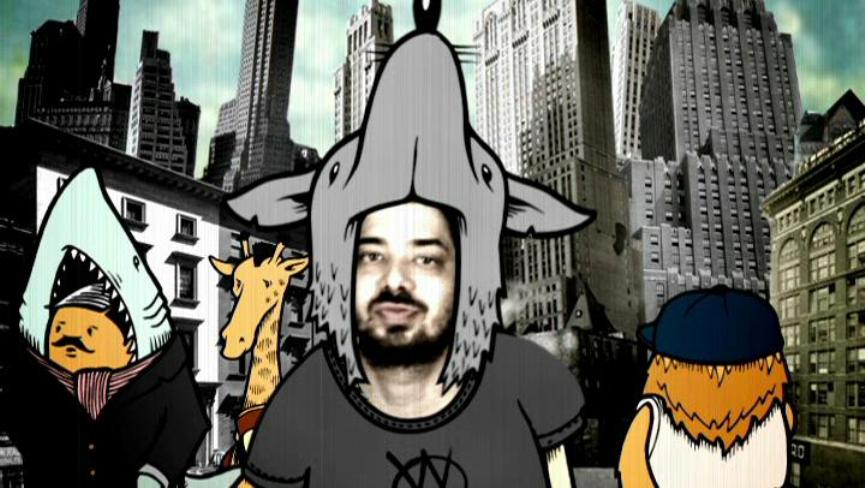 Jeremy Fish & Aesop Rock
Both artists talk about each other's work as places of meaning. While the first one creates seemingly simple shapes and images, producing a tale for those who can sense it, the other creates lyrics which can be perceived as confusing, building a narrative for those who can read it. After his 2013  tour –  Skelethon, Aesop Rock is working on a new album. Jeremy Fish continues to exhibit his work, and preparing for new challenges.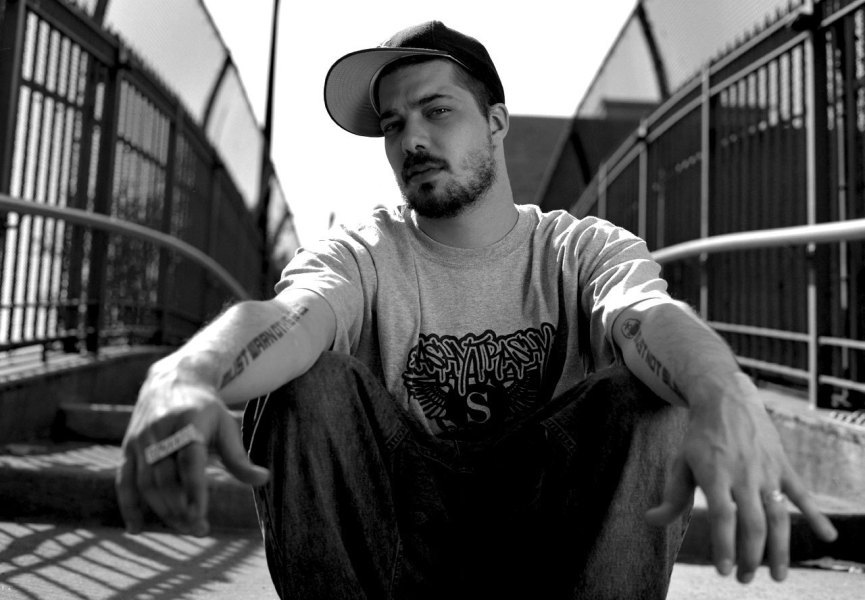 Yesterdays and Tomorrows
For his exhibition called Yesterdays and Tomorrows, taking place in San Francisco, Jeremy Fish has been working on an animated mural. It was transformed into animation from 100 Fish's drawings, all of which were done on 11x14 inch paper. This animation will be projected on a wall in North Beach during the exhibition. Although Fish is an artist who, in his own words, creates with pens and brushes, he has successfully managed to learn new methods, changing the forms of his artistic output.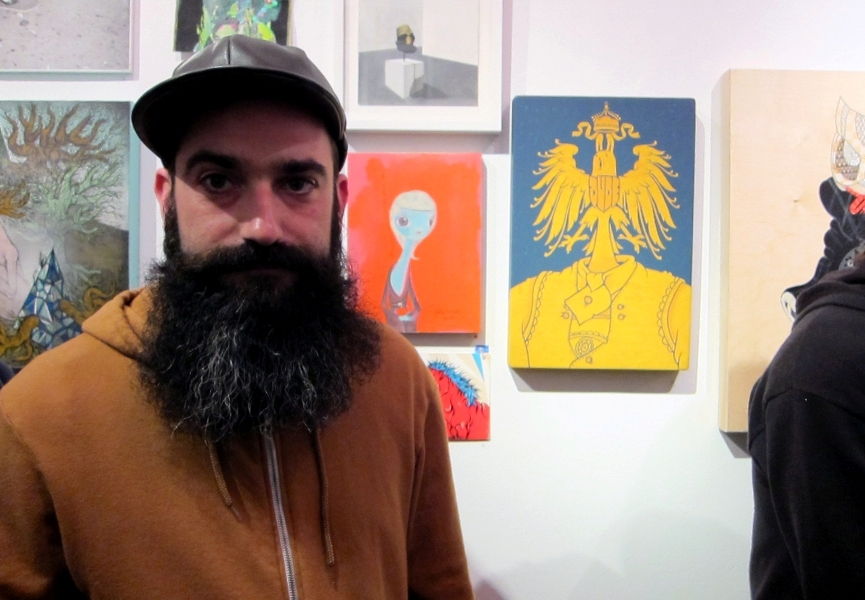 None Shall Pass
Both Fish and Aesop Rock, when remembering their collaboration talked about the admiration they felt for the other's work. Fish had said that it was his first time participating in the making of a music video. Also, this was the time he seized the opportunity to work with animation on a more complicated level. On the other hand, Aesop Rock had said that it was a privilege to work with an artist "who creates from the heart", adding that he looks up to Jeremy Fish, and that he is proud of it. Finally, in the anticipation of Jeremy Fish's new exhibition and another tour of Aesop Rock – remember –  None Shall Pass.