The recent works of Remi Rough have been described as "painting visual haikus". Breaking boundaries with the aid of a spray can and paintbrush for over 28 years, Rough has transcended the traditional and somewhat idealized vision of a graffiti writer. The latest Remi Rough art exhibition will soon be on view at Wunderkammern Rome. Titled Symphony of Systematic Minimalism, his first solo exhibition in Italy will explore the relationship between visual art and music. The show will feature his large-scale works on canvas together with music written and produced by the artist, as well as artworks on paper and a site-specific installation in the gallery.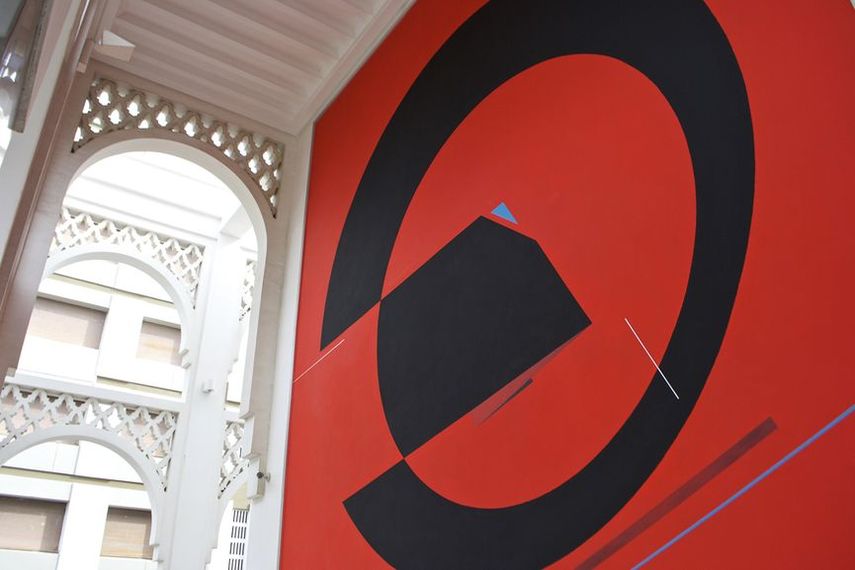 Bringing Together Visual Art and Music
Both color and music have played important formative roles in the development of Remi Rough art. Indeed, having a multi-dimensional mind and an experience in music production of over 20 years, his artistic and musical expressions have always been intrinsically linked. The instinctive use of color and geometric form in his work can often result in what might be described as the graphic notation for some unseen urban symphony. Serving as music's abstract language, the colors, lines, and shapes in his pieces are modulated as visual "chords", resulting in a dynamic and precise structure. Acquiring a temporal dimension, each painting, along with the musical composition created especially for it, evolves in time and becomes an experience.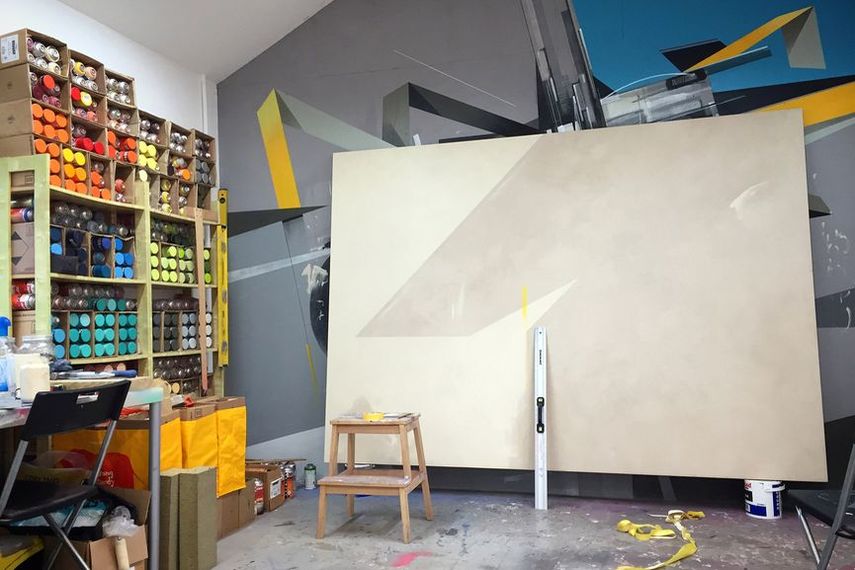 The Practice of Remi Rough
One of the greatest exponents of the abstract current of Urban Art, Remi Rough has pursued his research both in the gallery space and through public interventions. He is one of the rare artists whose work you can be equally enjoyed in outdoor and indoor settings without it being awkward and out of context. Combining the purism of avant-garde movements such as Suprematism with a totally modern expressionistic energy, he creates powerful abstract compositions featuring colored shapes and straight edges. His synthetic yet dynamic lines and neat geometric forms acquire and almost sculptural dimension, bringing his colors into unexpected encounters with each other. Extracting complex shapes from the flat canvas, his pieces create a dialogue with space.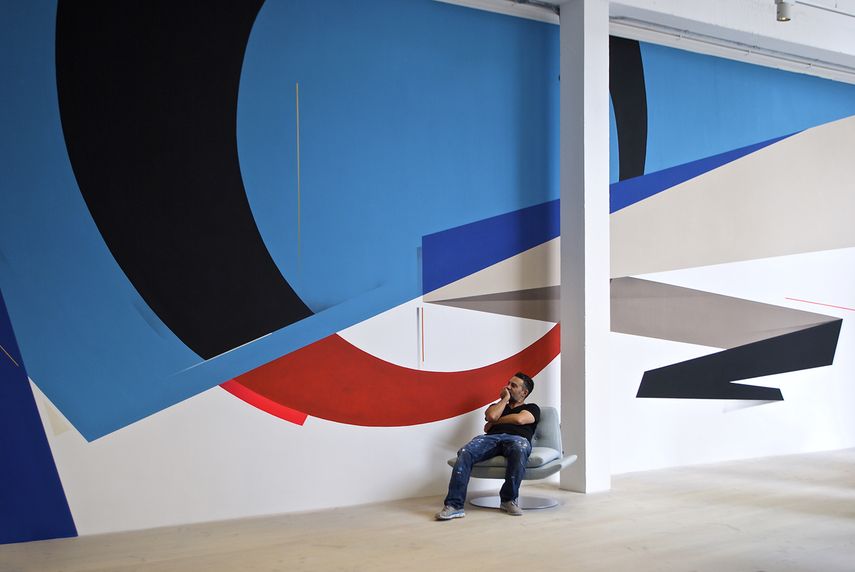 Remi Rough Art Exhibition at Wunderkammern Rome
Rough has exhibited in important international institutions and events such as the Biennale of Street Art in Moscow, the Museé Mohammed VI in Rabat, the MB6 Marrakech Biennale, the Urban Art Biennale at the Völklinger Museum, the Museum of Fine Art of Santander and the Maison De L'Architecture in Strasbourg. The exhibition Symphony of Systematic Minimalism will be on view at Wunderkammern Rome from April 1st until May 20th, 2017. The opening reception will be held on Saturday, April 1st, from 6.30 to 9.30 p.m. On the occasion of the opening, the book #RoughSketches Volume 01 will be presented, together with a limited special edition created by Sandra Varisco. The artist will be present.
Featured image: Remi Rough - MB6 street art festival, Marrakesh, 2016; Remi Rough,  Portrait; Remi Rough Studio; Remi Rough Studio; Remi Rough in a studio.