A talented Chinese photographer who tragically died in 2017 before turning thirty, Ren Hang is celebrated for his poignantly beautiful shots of free and rebellious Chinese youths. Defying intimidation from the Chinese authorities and fighting censorship in his own right, he photographed explored the body, identity, sexuality and the relationship between humans and nature.
As one of the first new projects to go on show in an Italian museum after the lockdown, Centro per l'arte contemporanea Luigi Pecci in Prato is hosting the first exhibition of this acclaimed photographer in Italy. Titled Nudes, the exhibition will bring together a selection of 90 photographs by Hang from international collections, accompanied by backstage documentation of a photoshoot in Wienerwald in 2015 and a broad selection of the photographic books he created.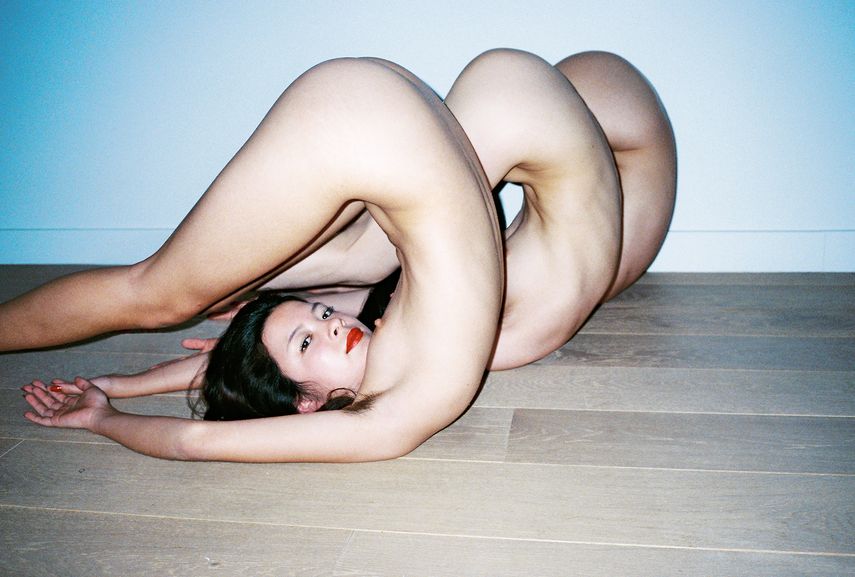 The Practice of Ren Hang
Born in 1987 in Chang Chun, in the province of Jilin, Ren Hang was a self-taught photographer who found his visual language while still in college. Using low-cost digital cameras and crude flash, he developed a distinct style that made him a cult artist outside of his country. Alongside photography, Hang was also a poet, writing tender, sensual and completely uncensored verses that broke social taboos and explored the themes of life death and desire.
The work of Ren Hang was exhibited in major museums, including the collective exhibition FUCK OFF 2 at the Groninger Museum in 2013, curated by Ai Weiwei, a solo exhibition at FOAM, Amsterdam, in 2017, and at the Maison de la Photographie in Paris and C/O in Berlin, both in 2019.
After battling with depression, a struggle he often chronicled on his website in the section titled My Depression, Hang took his own life in Beijing in 2017.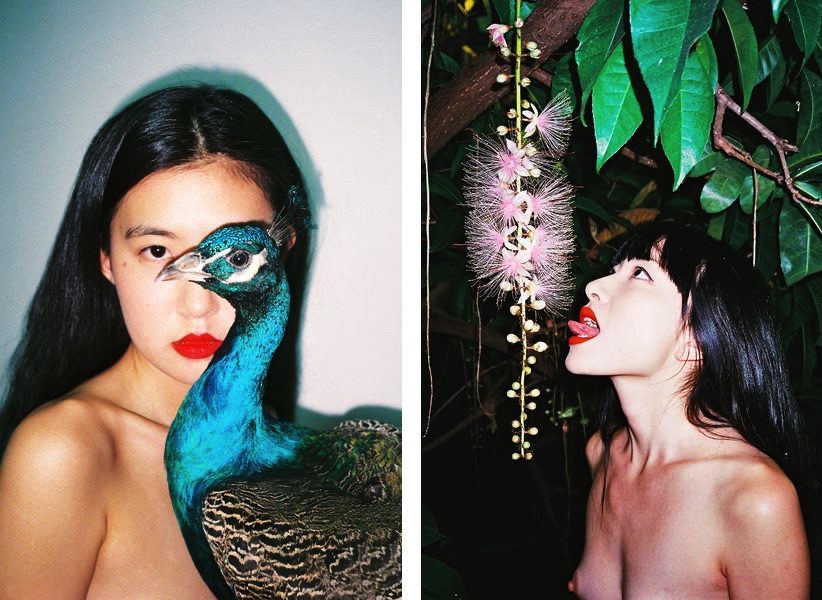 Breaking Taboos
Hang mostly photographed his subjects in the nude in locations ranging from the skyscrapers of Beijing to a forest of tall trees, from a pond with lotus flowers to a bathtub among swimming goldfish or a bare room. His subjects were often accompanied by absurd props, including swans, peacocks, snakes, cherries, apples, flowers and plants.
While provocatively explicit and shocking, Hang's images are at the same time permeated by a sense of mystery and formal elegance that appears poetic and, in some ways, melancholic.
Bent into unnatural poses, the bodies of his protagonists are transformed into sculptural forms that surpass gender. These works break taboos surrounding the naked body and challenge the moral tradition in a country where the concept of the nude still cannot be separated from pornography. He once said:
We were born nude…I just photographed things in their more natural conditions.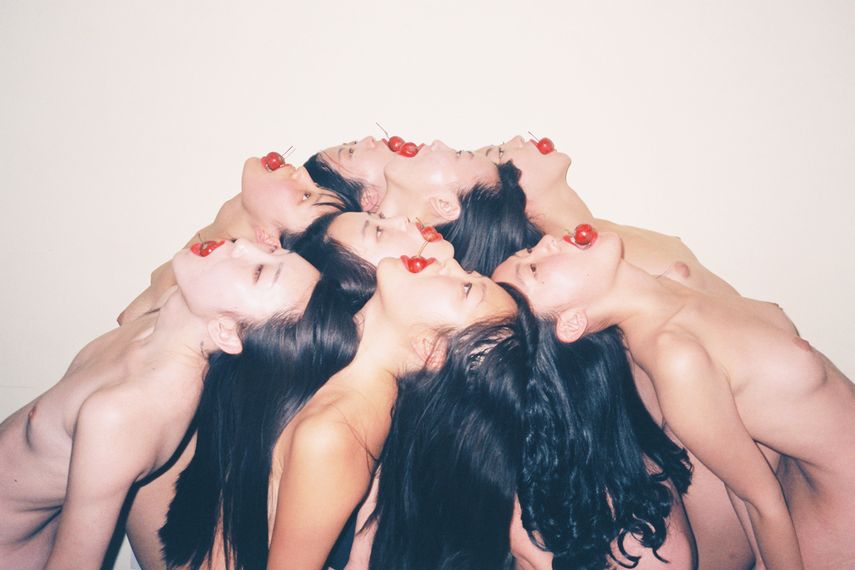 Ren Hang at Centro per l'arte contemporanea Luigi Pecci
Curated by Cristiana Perrella, the exhibition Nudes will be on view at Centro per l'arte contemporanea Luigi Pecci in Prato until August 23rd, 2020.
Featured images: Ren Hang. Nudes, Centro per l'arte contemporanea Luigi Pecci in Prato, 4 June - 23 August 2020. Installation view @ Centro per l'arte contemporanea Luigi Pecci in Prato. Photo Ela Bialkowska, OKNOstudio.