The acclaimed Swiss photographer René Burri wanted not only to document the world but also to change it with his photographs. Known for portraits of Che Guevara and Pablo Picasso, but also his insightful reportage from remote corners of the world, the adventurous Magnum photographer created some of the most iconic images in the 20th century's photography. An artist and a true humanist, he skillfully documented from behind-the-scenes the suffering and joy of human kind. In close cooperation with Burri family, the Bildhalle is hosting the first solo exhibition since the artist's death, thus commemorating this "humanist with a camera". Titled René Burri - Cosmopolit, the exhibition will show an impressive selection of his signed gelatin silver and c-prints, emphasizing his formal and dynamic visual language while also providing surprises.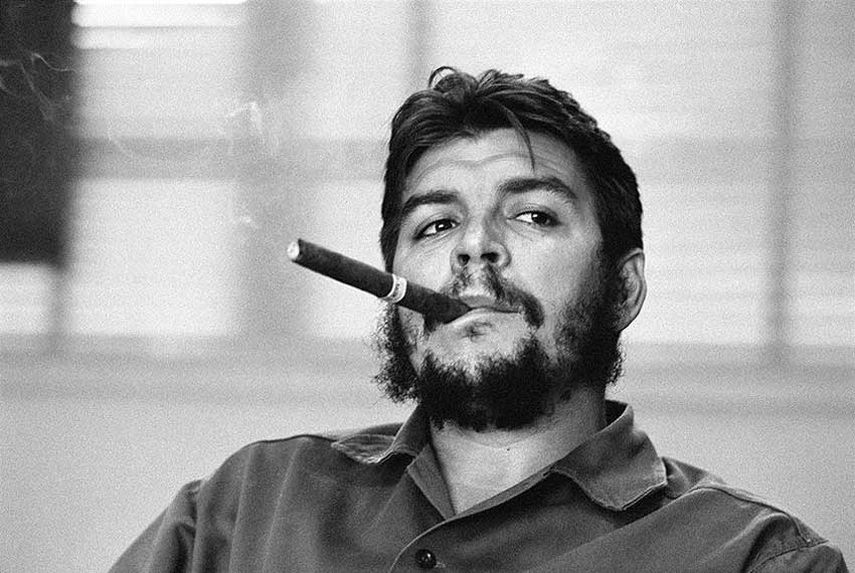 A Humanist With a Camera
One of the greatest post-war photographers, René Burri had an unrivaled ability to tell stories and entertain us over time. His photographic works were always focused on the subject, committed, complex and emphatic. A traveler who always felt at home wherever he was, his world was incomprehensibly big, but always formulated concretely. He captured the inner sanctums of artists and revolutionaries. His most iconic portraits  – of Pablo Picasso, Che Guevara, the Swiss artist Alberto Giacometti and the architect Le Corbusier – were born out of perseverance. Known for his enquiring nature, he had the elusive skill – a canny instinct for a picture, and the wily persistence to get it. "A photograph is a moment," Burri said in a 2010 interview with The Guardian, "when you press the button, it will never come back."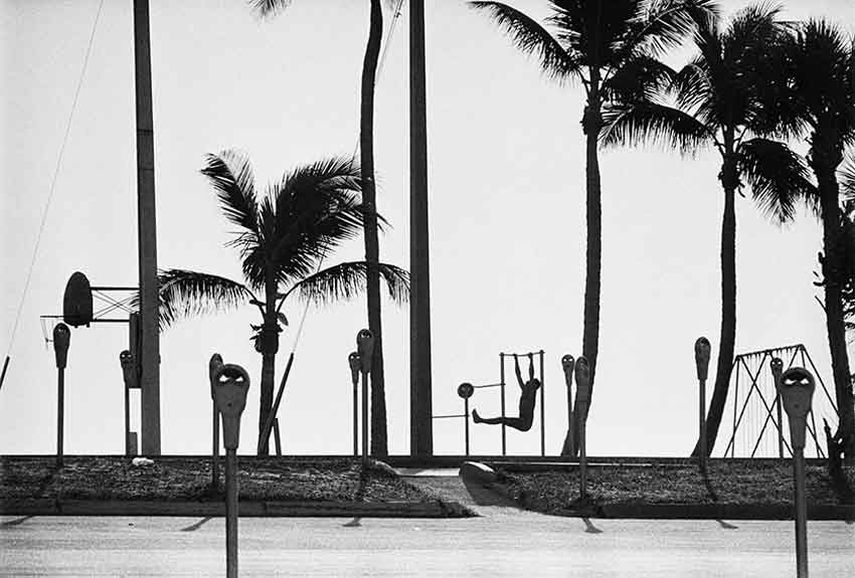 The Practice of René Burri
After studying at the Arts and Crafts school of Zurich, René Burri started as an assistant cameraman for Walt Disney films in Switzerland. Between 1953 and 1955, he worked as a documentary film-maker and began to use a Leica while doing his military service before joining Magnum in 1955. He made name during the 1950s and 1960s with shadowy studies of South American cities and informal portraits of famous artists, but his most celebrated photographs were his shots of  Ernesto "Che" Guevara chomping on a cigar in a Havana hotel. He traveled extensively throughout Germany, Turkey, Egypt, Syria, Iraq, Jordan, Lebanon, Italy, France, Spain, Greece, Cuba, Brazil, China and Japan, capturing with detail and intimacy a complex world that was difficult to navigate.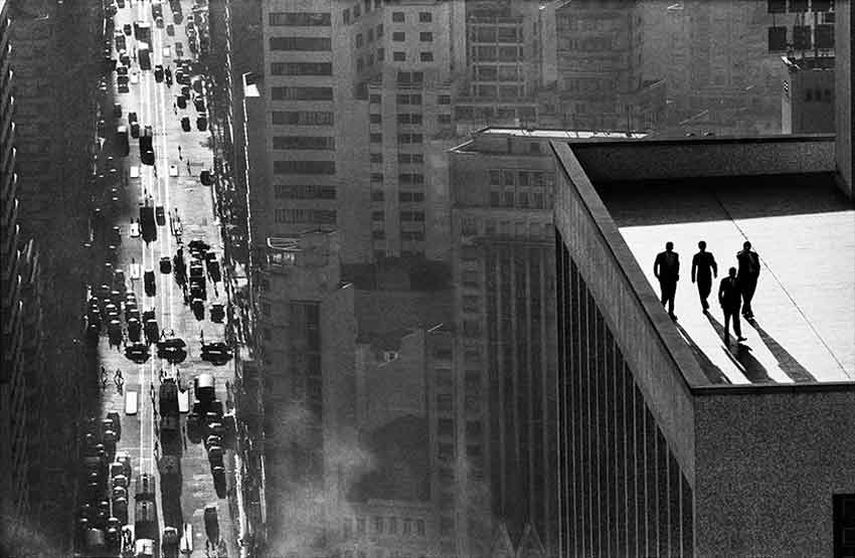 René Burri Exhibition at Bildhalle
Burri has left an enormous legacy and a massive archive of approximately 30,000 photographs. The exhibition René Burri – Cosmopolit will be on view at Bildhalle in Zurich from August 24th until October 21st, 2017. The vernissage will be held on Thursday, August 24th from 6 to 9:30 p.m. The guest speaker will be Dieter Bachmann.
Featured images: Gebäude von Luis Barragan, San Cristobal, Mexico City, 1976. Signierter C-Print, 40 x 50 cm; Skulptur von Brancusi, Kunsthaus Zürich, 1955. Signierter Silber-Gelatine-Print, 40 x 50 cm. © René Burri/Magnum Photos. All images courtesy of Bildhalle.