Last Saturday was an exciting day for East Williamsburg neighborhood of Brooklyn, New York, since a brand new street art space opened its doors for the first time with a spectacular show. MECKA Gallery is the latest addition to the Brooklyn gallery scene, and the inaugural show presented is a new spatial creative output by a well known urban artist, Rene Gagnon. The exhibition titled Hi! My Name is… was brought to life by a Bottleneck Brooklyn Gallery crew, as they assembled a space dedicated solely to the liberated street art expression. The show features 80 new pieces executed by Gagnon especially for the occasion, as he spent two weeks living in the space prior to the opening. Because of the special nature of the occasion, gifts were presented to the visiting crowd - the first lucky hundred received a Broken Glock, an artist produced silk print and a signed book by Michelle Gaudencio A small collection of This and That, following the exhibition and bringing Gagnon's mixed media work closer to the public.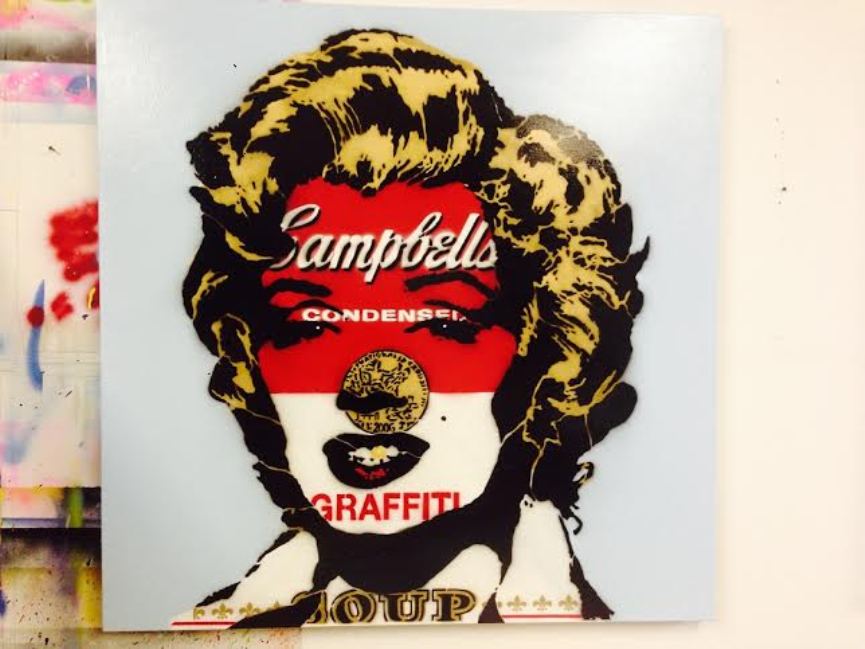 Hi! My Name is...
Opening reception for Hi! My Name is… exhibition was scheduled for 6pm, but lines of people soon formed outside of the art space. Everybody was waiting patiently to see the new and stunning work by Gagnon and to meet the artist in person, despite of the ongoing rain. And the impression of the inner gallery/warehouse space once entered was more than rewarding. The overwhelming pop imagery typical of Rene Gagnon, such as Mona Bubble or Graffiti Soup, was covering the interior top to bottom. New works on canvas were presented amidst this explosion of color and suggestive imagery. The overloading visual impact was sure to affect the observer, so it is safe to say that the MECKA Gallery project and opening was a success and a fantastic idea!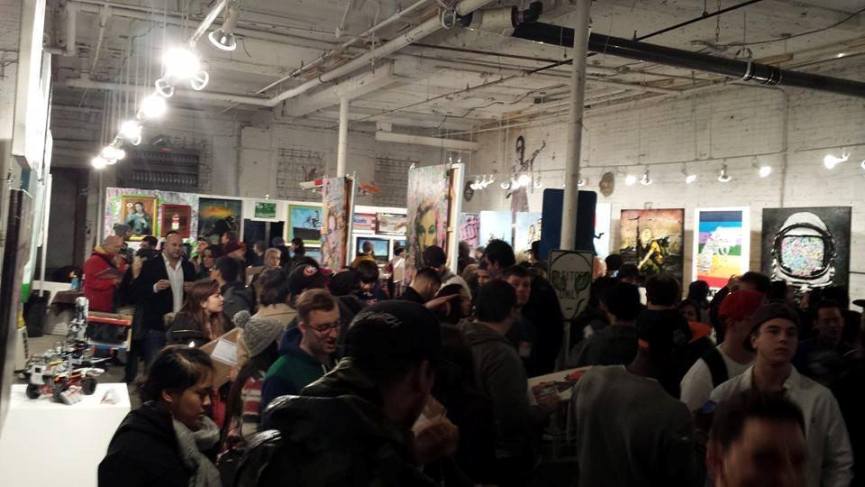 MECKA Gallery
The MECKA Gallery is situated within a big warehouse in East Williamsburg. Rene Gagnon's exhibition signified the beginning of the year already filled with an impressive lineup of street artists, both emerging and established, as street art will be the primary focus of this new Brooklyn gallery.

Rene Gagnon
The first solo show of Rene Gagnon in New York presents a new take on the familiar imagery this street artist has been pasting on public walls since 1986. Filled with ironic, direct and intelligent social commentary, his aesthetically pleasing, craftly stenciled depictions draw the attention to the important subtext of the visual representation. Critical approach towards consumerism, health negligence, fast food and war, Rene Gagnon has brought new pieces (mobile this time) to MECKA Gallery, where he mixes the generally accepted pop art and culture imagery with his personal approach.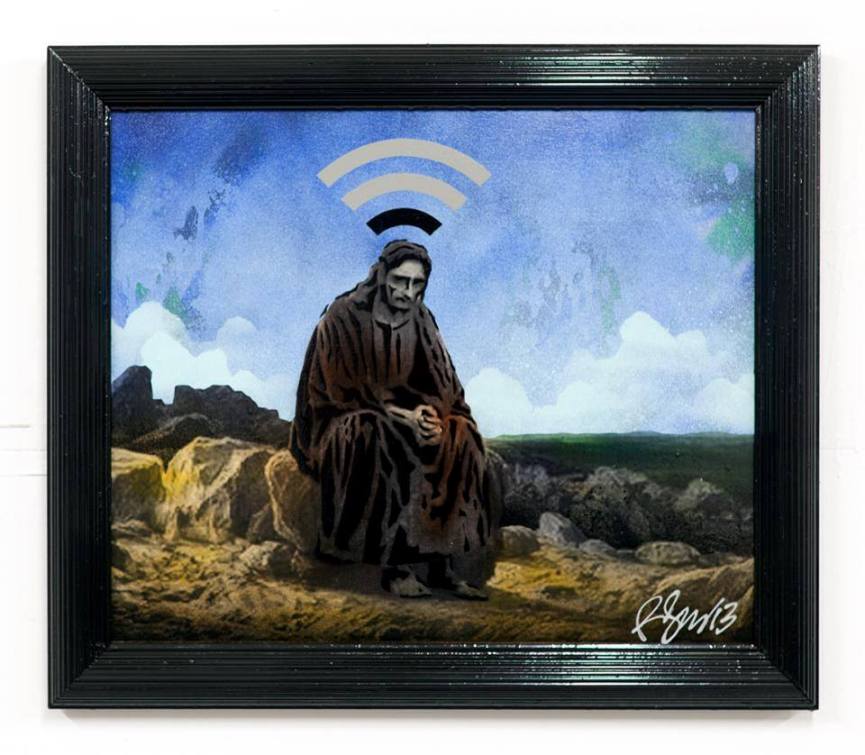 Rene Gagnon resides and creates in his hometown of Fall River, MA. However, his work has been acclaimed and shown internationally, as his performances an action art has brought him much recognition. The Wooster on Spring Street exhibition in 2006 was one of the biggest art events of New York to date, of which Gagnon was a prominent participant. He brought back action into art, as he creates in a wide variety of media, concepts and locations.