René Wirths loves things. Just plain, ordinary material things, that go by unnoticed. Things that you would have never looked at, unless you are not explicitly looking for those objects. Take, for instance, a regular cardboard box. Yes, your cat just loves it, loves to hide in it and then to make a complete mess out of your apartment by scratching it - but you aren't really interested in it until you start packing or something. However, these regular, everyday things are inspiring for René Wirths, that was born in 1967 in Waldbröl, Bergisches Land and lives in Berlin since 1970 - so inspiring that they are main subjects of his paintings. And during November, visitors of Michael Haas Gallery will be able to see his paintings at an exhibition named Arithmos.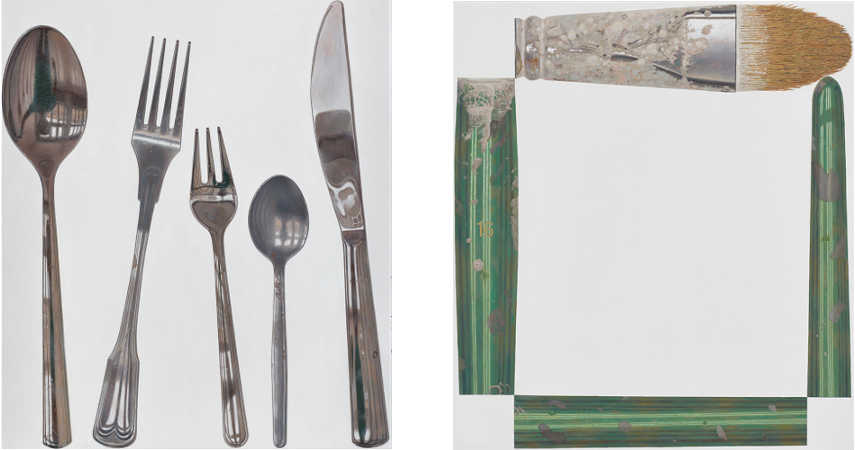 Arithmetic and Arrhythmic
In René Wirths' own words, "the material world gives him reasons to paint". And he paints that material world with great precision and many details - his paintings (using oil on canvas technique) are so detailed and realistic, that they more look like photographs, than paintings. The name of René Wirths' exhibition is Arithmos, which could be explicated in two ways - as it was something connected with arithmetic, and as something connected with rhythm, or the lack of it, to be more precise (a-rhythm). Arithmetic and numbers have important part of René Wirths' paintings, because he is always measuring objects, their relations, and the amount of surface that they are occupying on the canvas. This time, unlike his other, earlier works, Wirths' paintings are no longer in automatic correlation to the objects - objects are not presented independently, and on their own - this time, fragments and parts of these objects are in the forefront. On the other hand, as René Wirths says himself, "rhythmical appearing images are created, which also give rhythm to the exhibition space. One finds the term 'rhythm' in the exhibition title just as much as a kind of 'out of rhythm' can be found".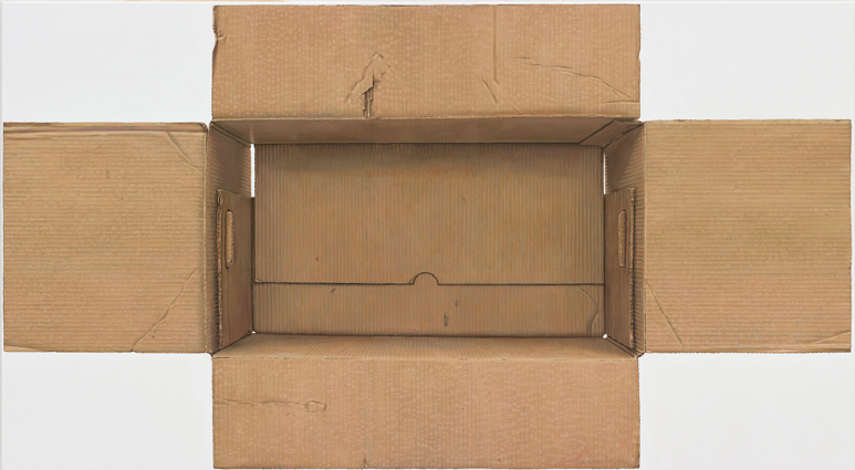 René Wirths' Painting Style
Since there is an infinite number of things in this world, René Wirths has infinite possibilities to paint - and he paints whatever he declares to be worth painting. He isn't creating any preliminary drawings for his paintings, and there are no photographs of the objects he intends to paint. Also, at some of his paintings it is noticeable that there are areas on canvas that had remained untouched and white - this is directly connected with the amount of observation Wirths had devoted to observing: "The density of the applied paint describes the sum of my observations. Wherever I don't do any observing, the canvas remains white", said Wirths in one interview.

René Wirths Exhibition at Michael Haas Gallery
René Wirths' exhibition Arithmos will be organized at Michael Haas Gallery in Berlin, and the useful information is that the price range for Wirths' works is between 16,000 and 39,000 euros. Michael Haas Gallery was founded back in 1976 - it focuses upon classical modern art, German and international art after 1945, and contemporary art, and it is regularly participating at art fairs such as Art Cologne and Art Basel. The opening of the exhibition Arithmos is scheduled at 6 PM on Friday, October 30th, and it will be open until November 21st.
Sign up for My WideWalls for FREE and be up-to-date with contemporary and street art.
All images courtesy of Michael Haas Gallery. All photos by Eric Tschernow.