How do five prominent contemporary artists go beyond the borders within art? How do their different cultural and artistic approaches influence this process? What happens when a variety of techniques come together to create a world on the other side of any physical or ideological frontier? The answers to these questions will soon be revealed in an exhibition curated by French artist Rero, and his little get-together will be hosted by Culver City's Fabien Castanier Gallery. Joining him on the TRANSBORDER journey there are five other prominent contemporary artists, whose work you most certainly know. Through their abstract and figurative creations, Cyrcle, Jan Kaláb, Ox, Andrey Zignnatto, Aníbal Vallejo and of course Rero will create a dialogue and narrate art as a form of human adventure.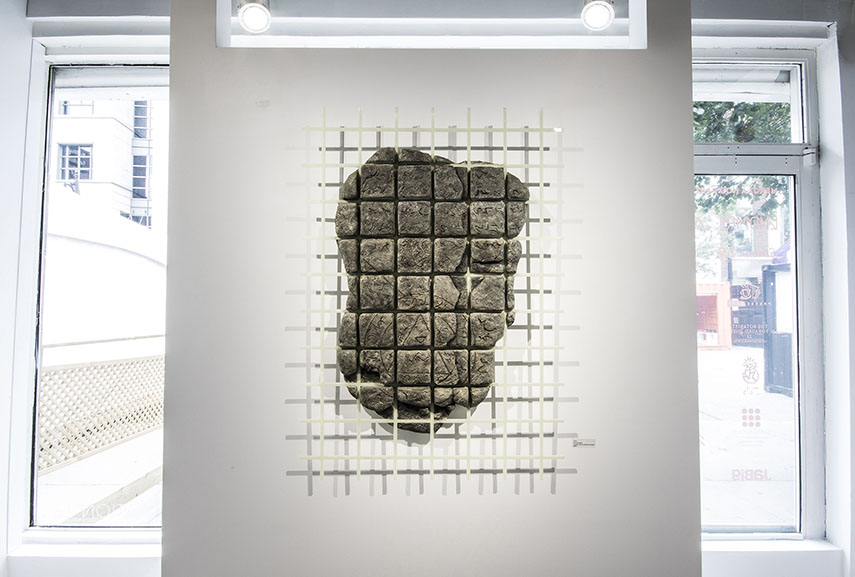 Across the Boundaries
With this group exhibition, Rero wanted to put his curatorial skills to use, in order to evoke a unique experience of art for his viewers. To achieve such compelling sensations, he brought together five artists from five different countries around the world, whose visions and practices create a marvellous variety of artworks and even topics. Calling it TRANSBORDER, Rero presents creation as a unifying element of humanity, a pretext for meetings and travel in which objects, materials and works come together to form a great visual impact. And so, these six artists go on to explore what's beyond the boundaries, through the transitory elements of form, color, shape and context, trying to get liberated from any kind of constraints, impositions, or even rules. It is six different minds, guided by the same urge to cross the line - to go TRANSBORDER.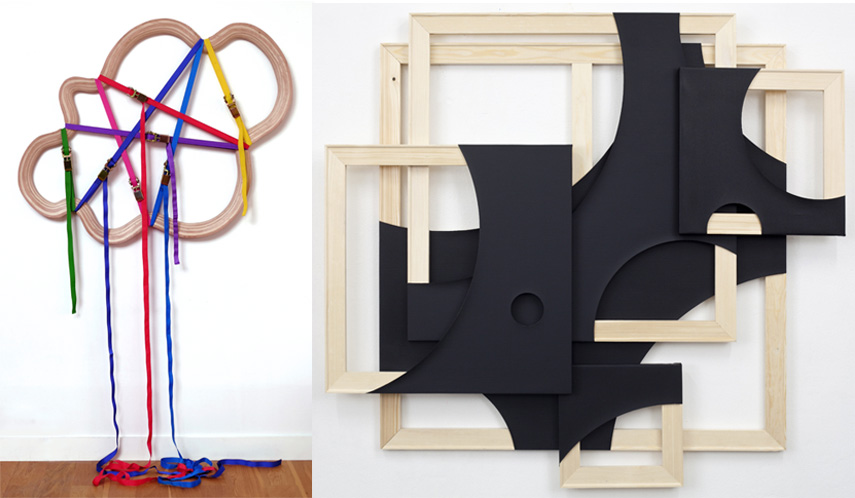 The Artists of TRANSBORDER
Colombian artist Aníbal Vallejo tackles the borders of painting by delving into its materiality and formality. His paintings are often perceived as three-dimensional objects, rather than a two-dimensional support, treated with a needle and a thread to become embroidery works of minimalistic patterns. Czech artist Jan Kaláb is all about organic abstraction and the creation of fluid layers of color. His artworks in form of paintings, installation and sculpture evoke a certain depth and motion, which only apparently give a sense of limits. As someone who quite literally transcends the borders of his own artworks, OX from France makes pieces that get "spilled" from his frame, that seem to be trying to get away from inside it, into freedom. His are works between sculpture and painting, infused with bold color and flowing elements; similarly, there are the borderless pieces in space by Brazilian talent Andrey Zignnato, inspired by architecture and its materials, such as bricks and cement. His irregular forms almost make us uncomfortable, as they challenge the precision in buildings we're so very used to.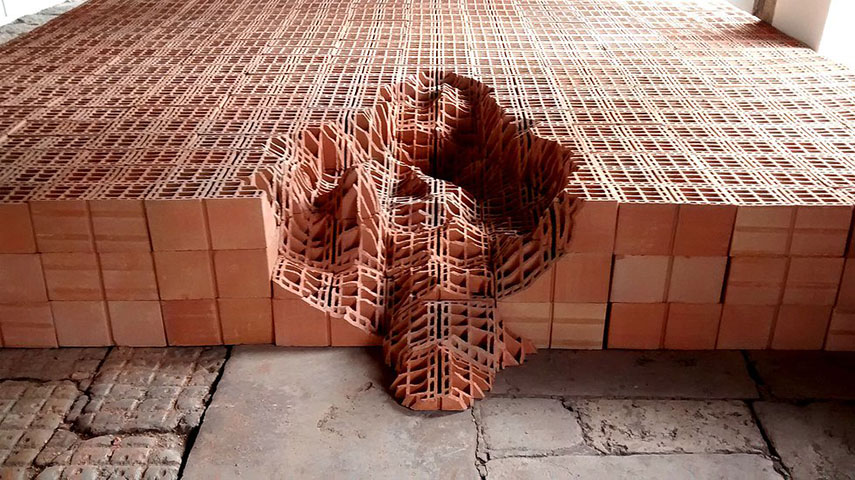 Rero Exhibition at Fabien Castanier Gallery
Finally, we have Rero and his distinct visual style, or better yet - his trademark minimalist statements mirrored in black letters and texts in Verdana font and struck-through, which inhabit different landscapes and surfaces. As such, they convey apparent, yet ambiguous message, which carries out the notions of confrontation, the aesthetics of destruction and the idea of appropriation. TRANSBORDER, the exhibition of works by six contemporary artists curated by Rero, will be on view at Fabien Castanier Gallery in Culver City, USA, from January 30th through February 28th, 2016. The opening reception is scheduled for January 30th, from 6pm to 9pm.
Featured images in slider: Aníbal Vallejo - Deconstrucción de un Pattern. Hand embroidery on canvas, 10 x 8 in. each, 25x20cm; Jan Kaláb - Black Rainbow, 2014-2015. Acrylic on canvas, 47 in. diameter; Rero - Untitled (I DO NOT MIND...), 2015. Mixed media on canvas, 40 × 40 in, 101.6 × 101.6 cm. Courtesy the artist, for illustrative purposes only. Images courtesy of Fabien Castanier Gallery unless otherwise stated.