The LA Art Show edition for this year attracted a lot of attention, especially because of its new feature - fair within a fair named Littletopia, a section dedicated to street art, graffiti, urban art novelties and new representational expressions. As we announced it previously, Littletopia was a concept conceived by the Red Truck Gallery from New Orleans and its owner Noah Antieau, who gathered around a group of phenomenal street art galleries. The show went down between January 15 to 19, and it was definitely the most interesting feature of the LA Art Show this month. Participating galleries included Sloan Fine Art, Breeze Block, La Luz de Jesus, Last Rites, Roq La Rue, Spoke Art, Thinkspace, and Varnish Fine Art.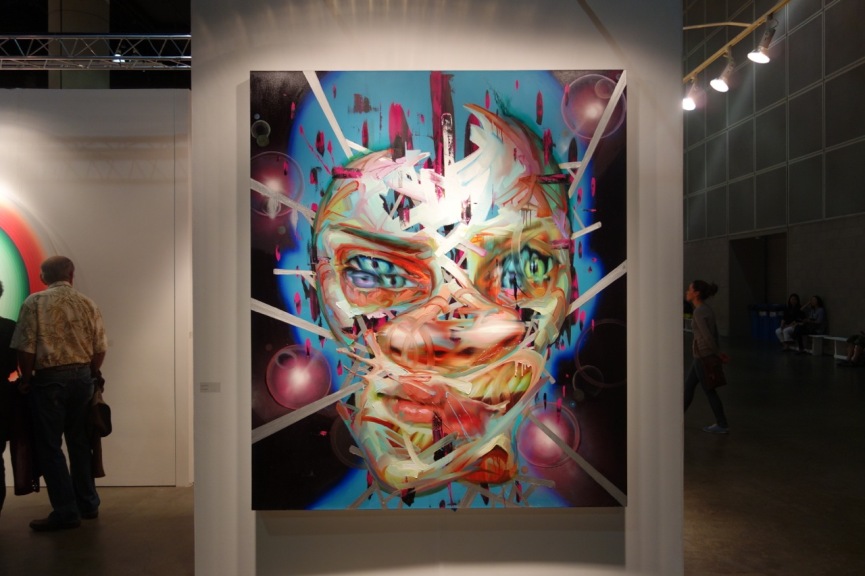 Littletopia - Concept
Littletopia concept revolved around the idea of different contemporary art perspective. It was indeed minimalism free, rich in expression, media and styles. The works presented by the participating street art oriented galleries were stunning in terms of execution, skill and effect, invoking the feeling of a true cabinet of curiosities. Culturally conscious, Littletopia was also a very fun and exciting show to see.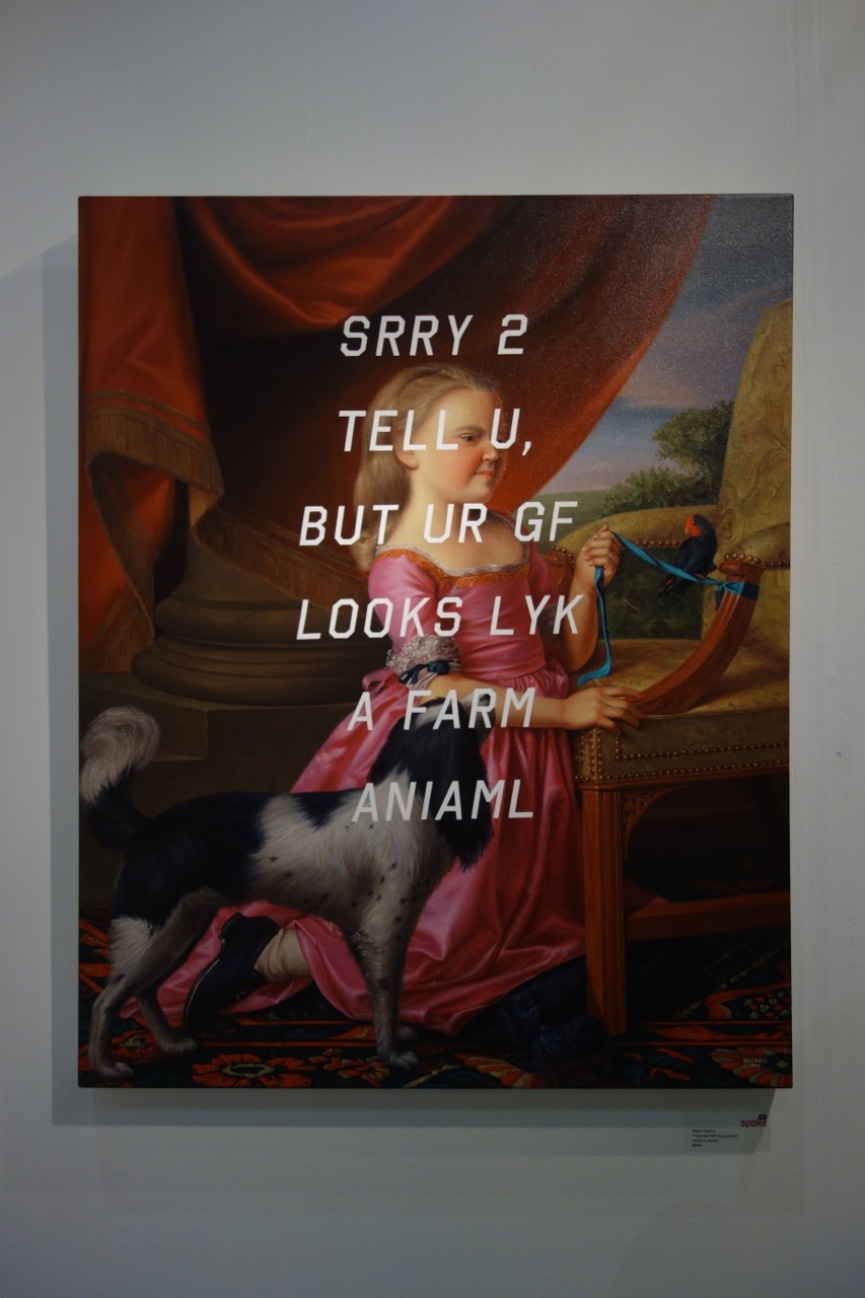 Urban Artists at Littletopia
Some of the works that captured attention at Littletopia were Nicomi Tix Turner's beautiful drawings, as well as surreal compositions by Ransom & Mitchell, both at Varnish Fine Art booth. Roq La Rue brought an array of pop-surrealist depictions, among which was a colorful imaginary craze by Camille Rose Garcia, and a very odd portrait of a woman with a rabbit-horn by Travis Louie among other technically amazing pieces. Sloan Fine Art featured a dog sculpture by Elizabeth McGrath, ornate and unusual, while graffiti art space, Ace Gallery showcased Phil Frost's totemic paintings and large-scale holographic paintings of Justin Bower. A renowned street art gallery, Breeze Block was there with works by Ben Venom and Augustine Kofie, displaying the latest trends in street art that has gone to studio. Mexico City based FIFTY24MX gallery showed, among other artwork, cool Jeremy Fish's drawings inspired with the day of the dead. Macabre thematic was present in the pinhole cameras made with real human skull by Wayne Martin Belger for La Luz de Jesus, but in the Laurie Lipton's vintage compositions of mannerist vibe at the Ace Gallery booth; and in the decaying renaissance works, of magnificent craftsmanship, executed by Chris Mars, at Last Rites Gallery section.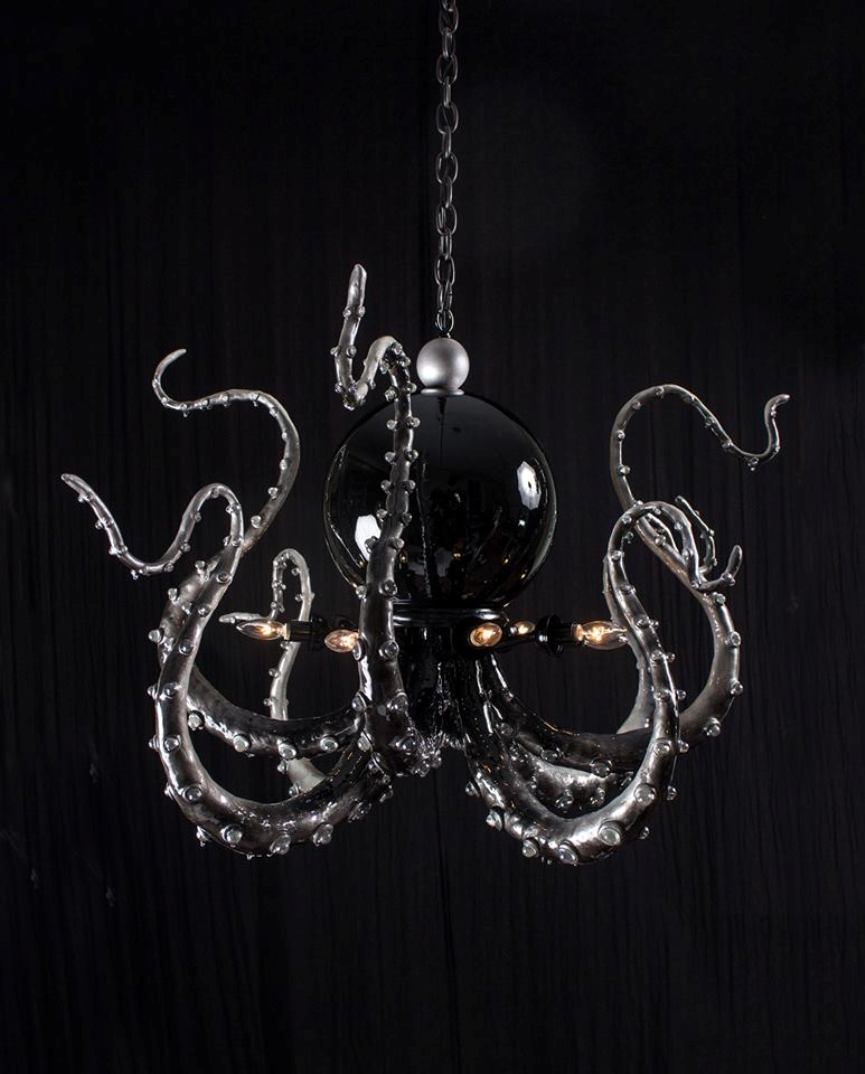 Street Art Galleries at Littletopia
A street art beacon for almost three decades, La Luz de Jesus was one of the selected galleries. Although it is not a new venue on the LA art scene, it has always been dedicated to a, still quite innovative, approach to art and creation. It presented some of it's groundbreaking artists, such as Christine Wu, Christopher Ulrich with their eerie compositions, Annie Murphy-Robinson with melancholic photographs and Nathan Ota with his fantastic illustrative works. Another pioneer among the galleries presented was definitely Thinkspace, bringing mural-like, faceted paintings on board by Low Bros and Scott Radke's strange but appealing swan-resemblant sculptures. It is rumored that these two galleries are among the leaders of the upcoming LA art scene, focused around Downtown LA. This area of town is already waking up, with a rising number of galleries, lofts, warehouses, lounges and restaurants - all places of cultural events and artistically oriented audience.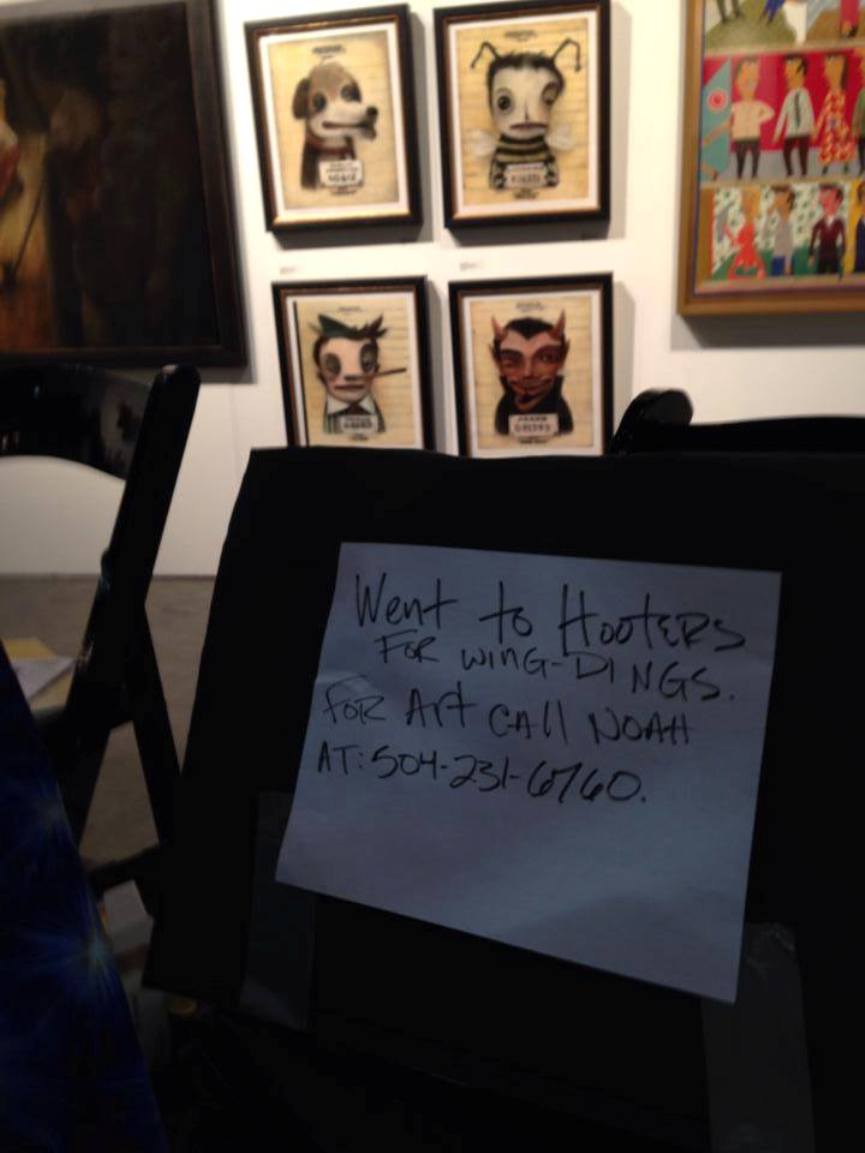 The period of Littletopia was a special occasion for everyone in LA area to enjoy street art, graffiti inspired art and weird crafty items among all the booths of the street art galleries present. Overall, it was a uniquely envisioned part of the LA Art Show, that will hopefully continue in the future.