One of the most interesting exhibits at this year's Art Basel Week, that brings the British street art directly to Miami, is most definitely Most Oddinism, curated by Topsafe from London, hosted by The Rotunda. The show brings a special line up of international street artists who explore the connections between the visual and the written. Art Basel holds a place for international street artists and the Topsafe London representatives surely are some of the best. Their daring approach explores an entirely innovative visual language of simplified imagery and fused chromatic surfaces. Often focusing on the letters and the writing, these images do not lose any of their esthetic appeal. Their content may seem somewhat odd at first, but actually they are only mirroring the newly found expression of the group assembled at this show. The most striking oddity of these works is the way in which they reexamine the conceptual in art - doubtlessly artistic, works of this, so called, post-street art group are produced with a very elaborated concept. Although the initial idea may be similar, the outcome of each work is highly individual, with a clear distinction in expression and vision, discovering infinite layers of meaning.
Ben Eine
Participating artists include one of the most productive British street artists, Ben Eine, who concentrates his work particularly on the form of letters. His recognizable typographic style is developed through years of tag writing all over the streets of London.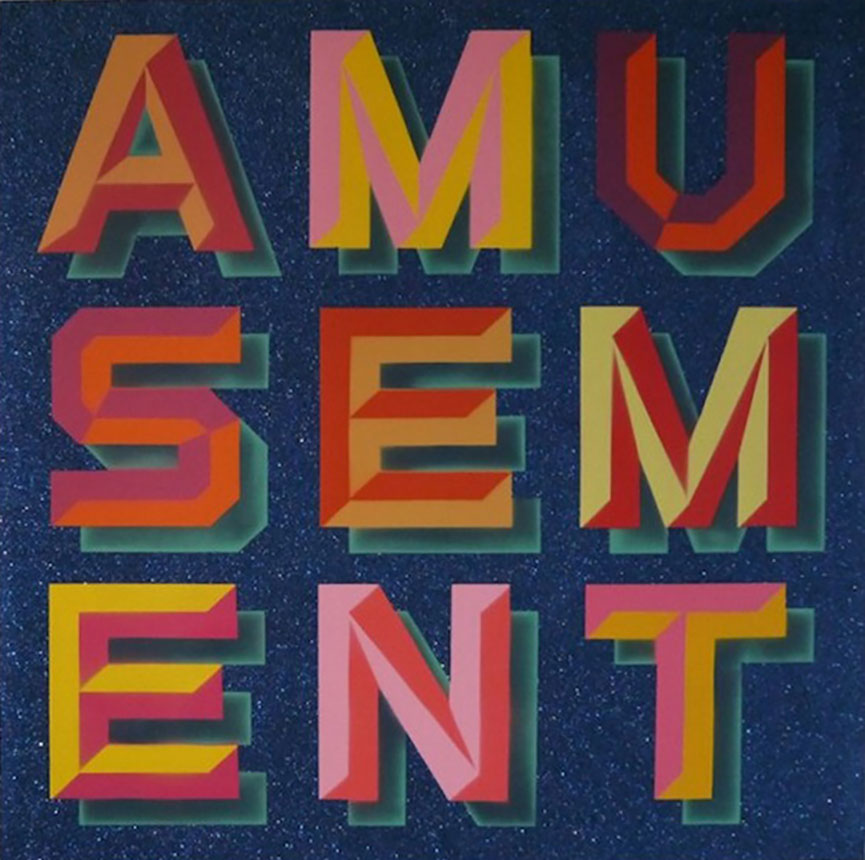 ESPO
Stephen Powers a.k.a. ESPO, a renowned conceptual graffiti writer and activist, who became known for his conceptual work during the late 90's.
Aaron De la Cruz
Aaron de la Cruz, the other graffiti writer, exhibits his latest designs of strong, intertwined black lined, resembling a printed surface. His work draws much from the culture of graffiti in the unplanned acting and unique patterns, but remains true to the characteristic minimalist expression.
Christopher Derek Bruno
Coming from an industrial design background, Christopher Derek Bruno organizes 2D planes into 3D forms creating a platform for a peculiar, almost interactive, spectating experience. This interaction is pondered by the artist and it makes an important part of the artwork itself.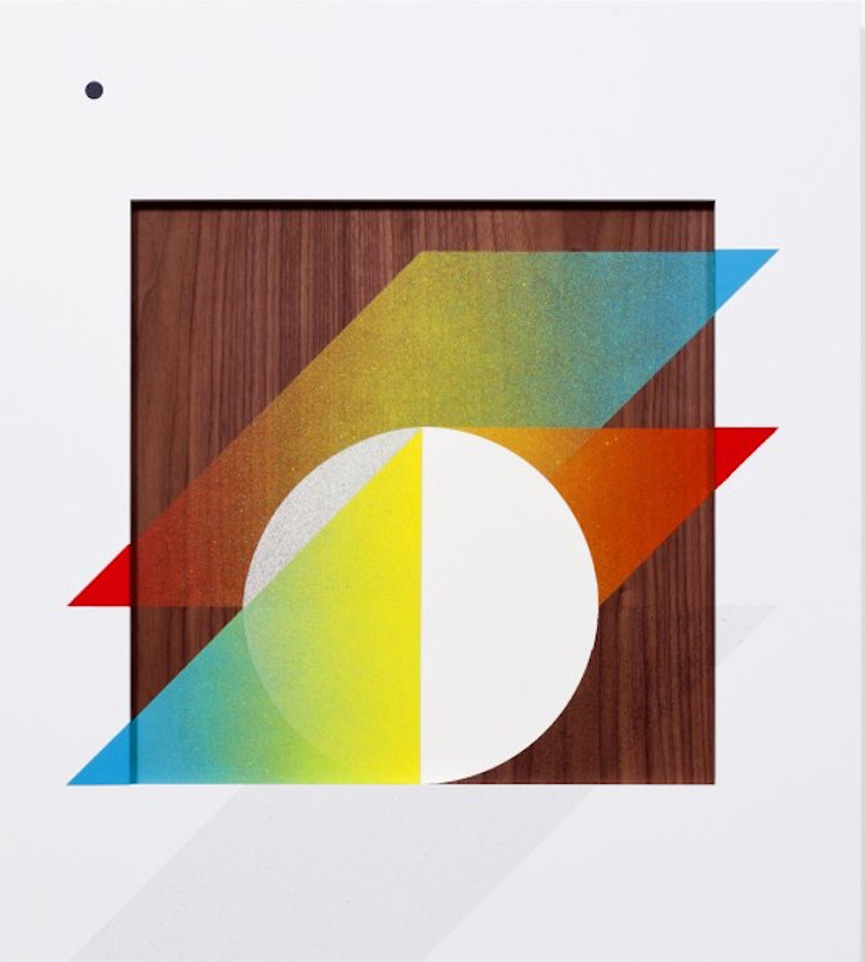 Kenji Hirata
Urban artist Kenji Hirata's work opens up the portal into the intimate universe the artist creates through the use of symbols and icons predominantly inspired by nature, music, futurism and folk iconography of Southeast Asia.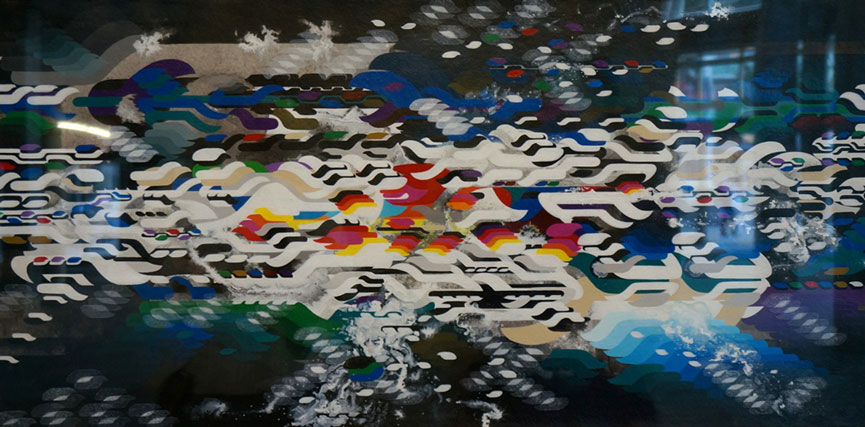 Anthony Lister
Street artist Anthony Lister presents works that are a mixture of classical painting and street culture, dressed in a bleak air of the grotesque contemporary pop culture.
Otto Zitko
An Austrian based graffiti artist, Otto Zitko, exhibits a series of croquis type drawings, with thick, heavy lines spread over the white surface.  As he returns to the initial line, he is taking the spectator back to the beginnings of art, making a strong impression.
Patrick Martinez
Light fixtures of street artist Partick Martinez question the conceptual and the representational with their provocative content, leaning onto the culture of neon signs and commercial, while making a comment to the intellectualization of art.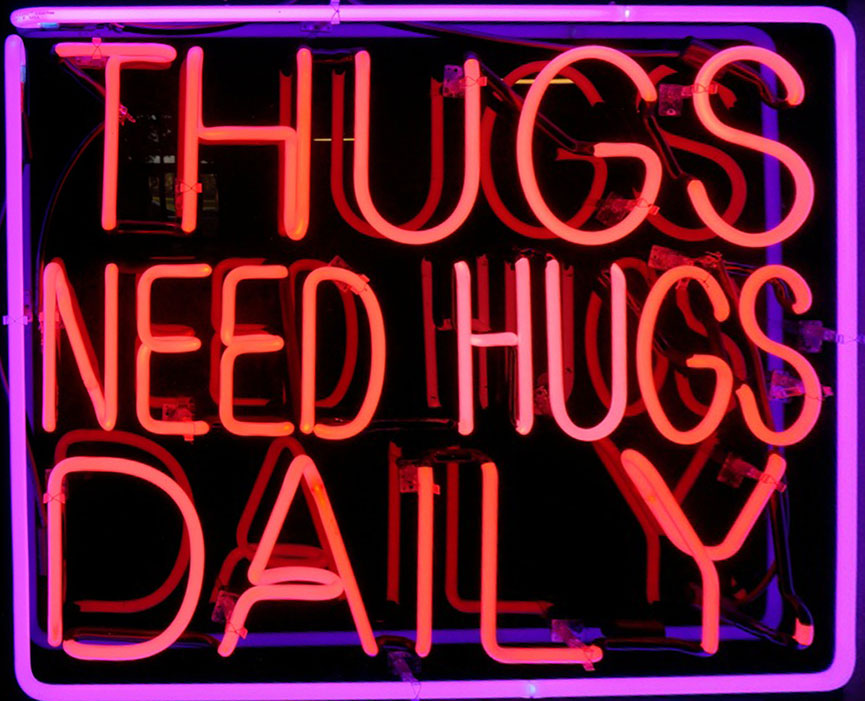 Roid
Unconventionally arranged pieces created by Roid, reminisce his geometrical murals and graffiti, while referring to the geometry of letters.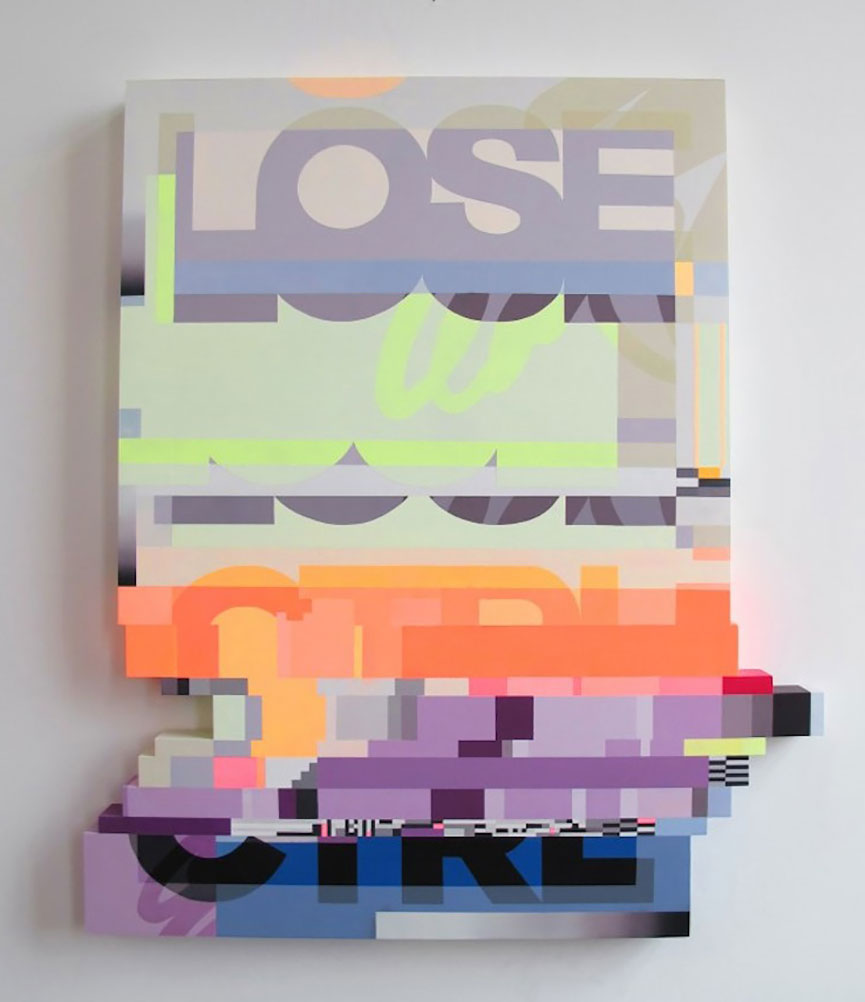 Most Oddinism concluded
Having this many ingenious artists under one roof, Most Oddinism is a platform for new voices and expressions and a definite must for every street art aficionado currently in Miami.
Pictures retrieved from: Arrested Motion