Remi Rough's latest show "Further Adventures in Abstraction" has swimmingly inaugurated the new space of the SOZE Gallery last Saturday. SOZE Gallery moved at a new location in West Hollywood, promising even better exhibition programming. New exhibition cycle successfully kicked off with Rough's new body of work on display. We were told that the show and new location were met with a lot of excitement. We bring you some exclusive photos from the opening. Photo credit goes to Kano.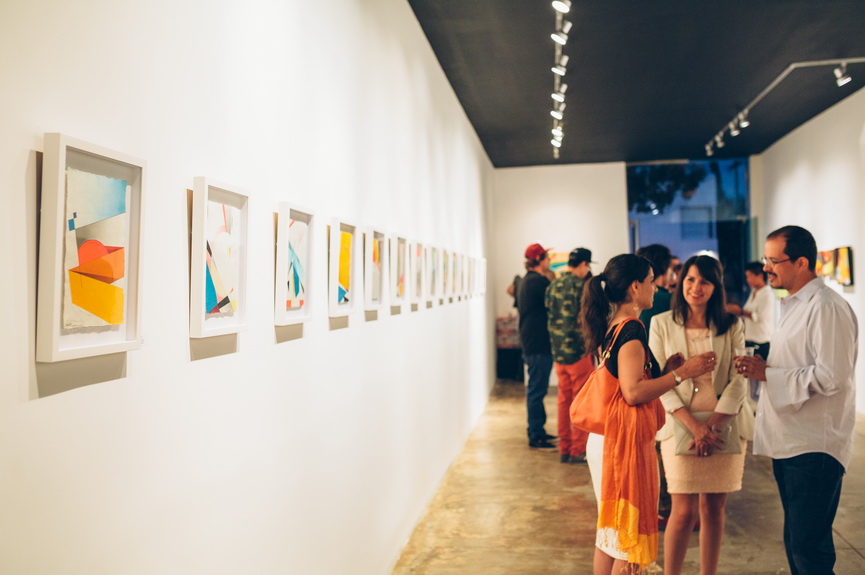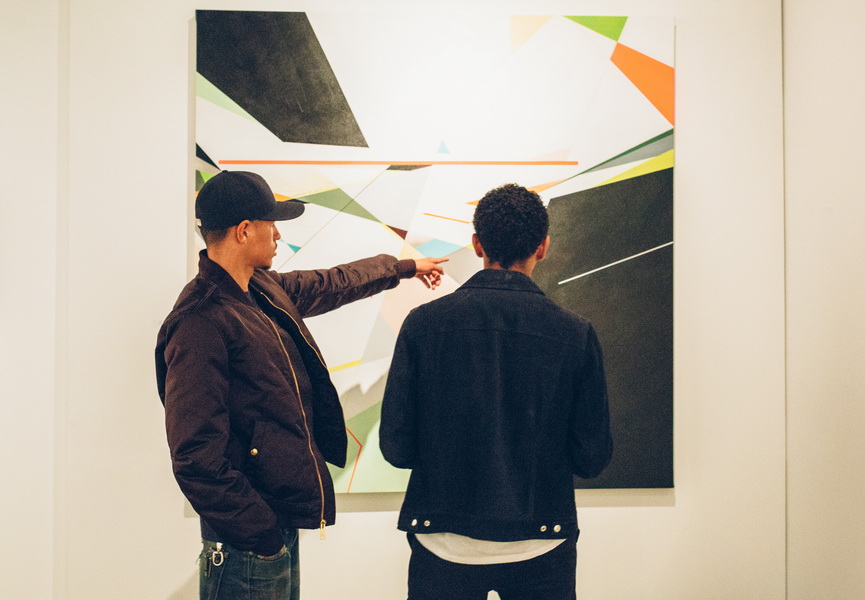 "Further Adventures in Abstraction" is described as Rough's most colorful and complete body of work. He has created over 50 new pieces on paper, wood, and canvas that strengthen his resolve within the discipline of abstract painting. After over 25 years in the graffiti scene, Remi Rough decided to push his artistic expression further towards the exploration of abstract form and color on a smaller scale. Gradually, he has evolved into one of the UK's leading 'post-graffiti' abstract painters.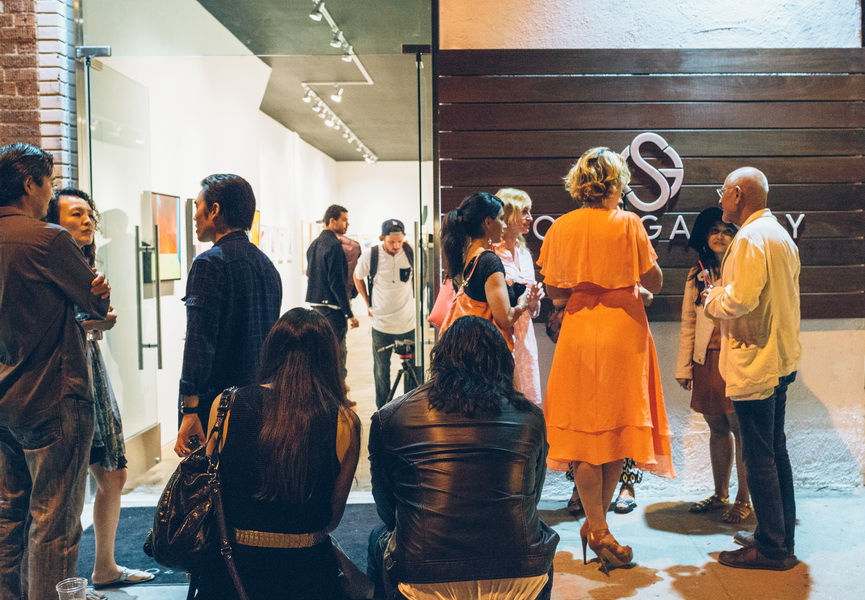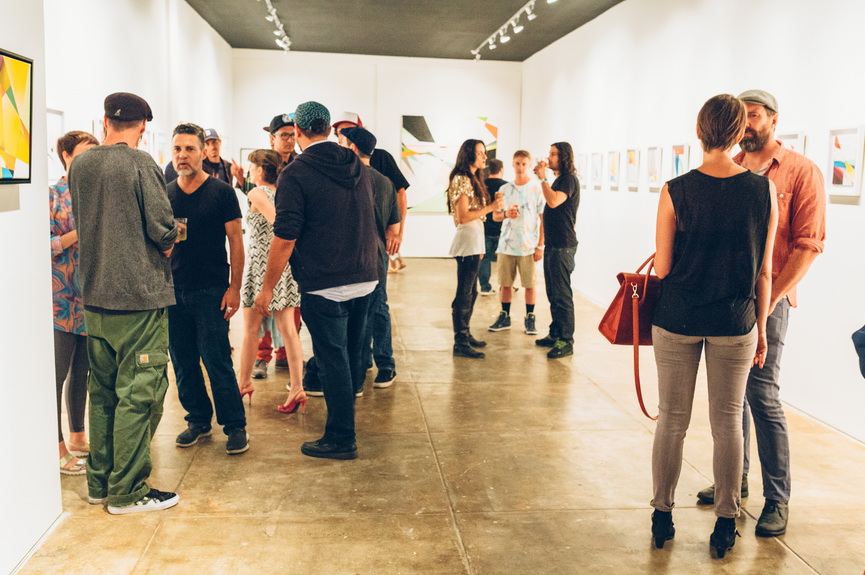 On this adventurous journey into abstraction Rough juxtaposes reduced forms with an extraordinary sense of composition while reviving and at the same time balancing the relationship between the shapes with bold colors. This artist knows when to stop. Everything is in harmony, yet some unexpected detail or color selection brings surprising effect in overall composition, making Rough's work dynamic and reflective. Today, Rough's critically acclaimed use of color and line has led to his work being acquired by some of the most influential contemporary collectors in the United States and Europe.