Jason Williams a.k.a. REVOK is an American contemporary artist noted for his complex assemblage works. Respected for decades of influential and pioneering work as a graffiti writer and street artist, REVOK's studio work explores deeply shared themes involving place and human experience using the very materials that make up the environment around him. His work has been exhibited internationally in the United States, Europe and the Middle East and is in a number of important private collections worldwide. He is currently based in Los Angeles. For two years REVOK was a resident of Detroit, where he founded Detroit Beautification Project that took part in urban interventions to help revitalize the surrounding neighborhood.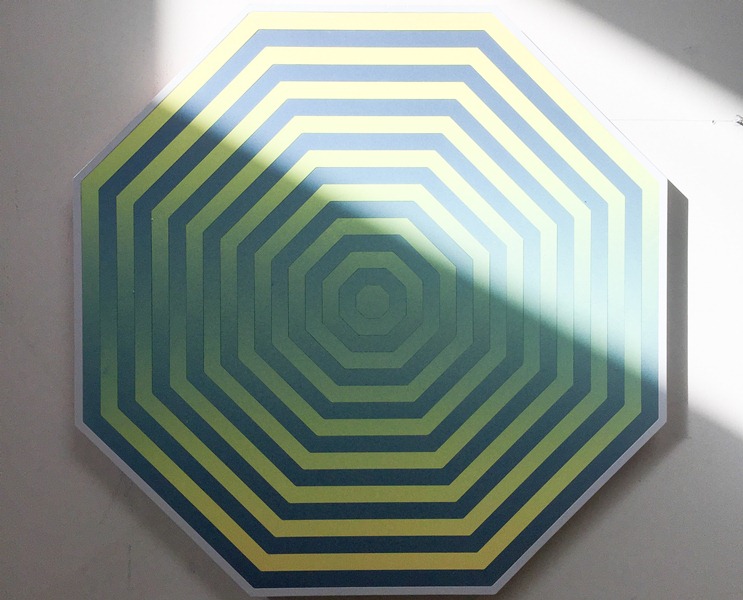 City as REVOK's Inspiration
The works to be presented at REVOK's solo exhibition are a culmination of his new ideas that spawned since moving back to Los Angeles in 2013 after a two-year stay in Detroit. During his inspiring and productive time in the city, REVOK gained influence from found materials in the physical environment that led to a series of assemblages constructed from artifacts scavenged throughout the city: broken street signs, pieces of abandoned churches, charred skeletons of severed banks. As a citizen of Detroit, he gathered the remnants of life and stories past. Moving back to L.A. the artist felt the need to reinvent himself through his new environment.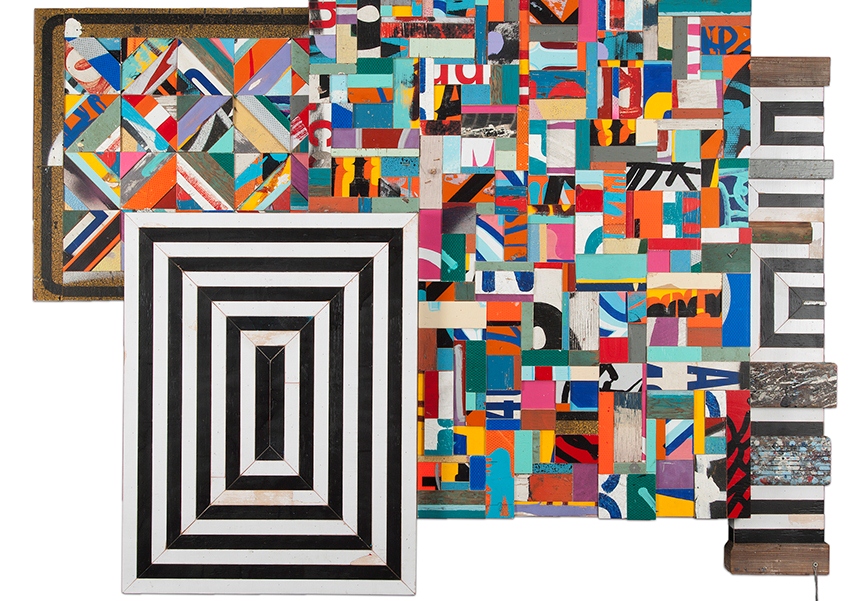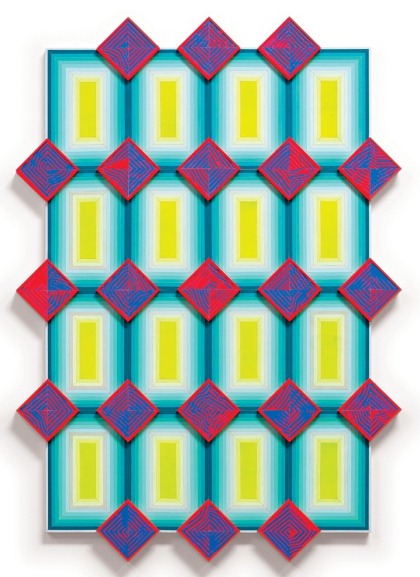 From Found to Made Materials: REVOK's New Work
While he adheres to a similar process for creating his most recent body of work, REVOK has developed an intricate and highly complex aesthetic, exclusively using materials he creates in his California studio. REVOK's new work is centered on the idea of singularity. He sees the civilisation and the human race as being on the verge of a new era of evolution, in which our technology and biology will merge into a new digital consciousness. He plays with the notions of digital and handcrafted art by creating artworks that skillfully imitate computer generated images. What reveals them as man made are the flaws and imperfections made by the artist's hand, so that after a closer look it becomes clear that they are not a creation of a machine. Upon this discovery, another question is answered, the one about what makes us human.
REVOK's Solo Exhibition
REVOK's self-titled exhibition will be held at Library Street Collective's temporary gallery space located in downtown Los Angeles. This will be his first solo exhibition in L.A., unveiling an entirely new body of work featuring over a dozen hand-painted wood assemblages of enthralling geometric forms in vibrant oil enamel and synthetic polymer. These works are the focal point of his published book, REVOK: Made in Detroit (Gingko Press, 2014) and led to sold-out exhibitions in Detroit, Hamburg, New York and Dubai. You can read more about the Dubai exhibition here.
REVOK at Library Street Collective opens on April 10th and last till April 19th.
Make sure you stay informed about more exciting shows and artists by signing up for My Widewalls!