Norwegian artist Martin Whatson celebrates a decade of active participation in the street art scene. Being a student of Art and Graphic design at Westerdals School of Communication, Oslo, Whatson first discovered graffiti.  The work of Banksy and Jose Parlá  inspired him to create street art himself. In order to distinguish himself from other artists on the scene Whatson found a specific imagery that eventually became his signature sign. As the artist admits, he is in a constant urge to search for beauty in what is commonly dismissed as ugly, out of style or simply left behind. He is inspired by people, city landscapes, old buildings, graffiti, posters and decaying walls. In the beginning, his art was political in a way, but eventually developed into a more subtle expression blending graffiti, stencil art and decay together.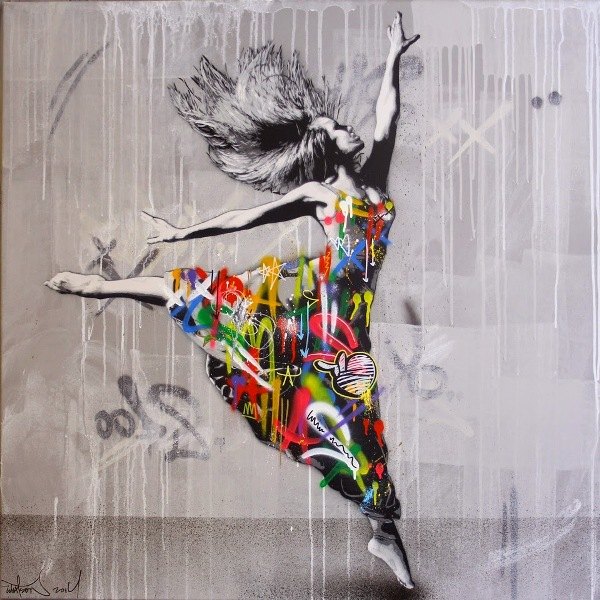 Splash of Life
One of his most recognizable elements is the use of grey tones as a basis but key factor to the uniqueness of his works are the vibrant and cheerful tones that break the monochrome concrete expression and bring a splash of life to his motives. Since his artistic debut in 2004, Whatson had several solo shows and participated in many group exhibitions, both nationally and in international metropoles like Tokyo, Paris, London, New York and Los Angeles, but this November the artist is opening his latest show entitled "Hide and Seek".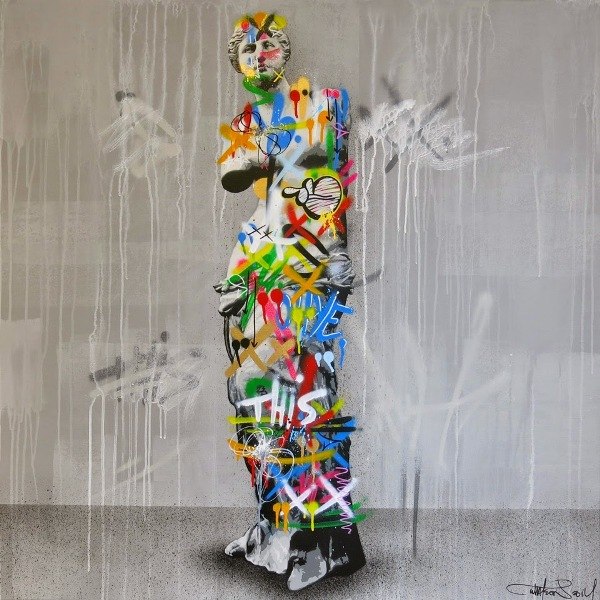 Hide and Seek
For his pop-up exhibition at the RexRomae Gallery in London, curated by Rom Levy and Charlotte Dutoit, Whatson will translate his signature composite style of stencils and graffiti writing into fine art works. Hide and Seek explores the evolution of walls and the continuous metamorphosis of the city's ecosystem. The idea behind the show is to present how people make their mark on society and the antagonistic relationship between right and wrong. "I feel like my background is more from the fine art world, but I found interest in doing art myself through graffiti so I like to incorporate both. It's like a fusion of two interests – the fine art and the street art – but I find that the aesthetics of graffiti is my favourite thing, so that's why I try to incorporate it", says Whatson.
"Hide and Seek" opens November 6 at RexRomae Gallery in London and it will last only four days, until November 9, 2014. A limited edition, hand-painted screenprint by Martin Whatson will be available at the opening.