If you love art, and you are also a fan of great music, than you really have to visit the Ricardo Cavolo's exhibition at Atomica Gallery in London. This amazing Spanish artist is a huge music fan, and for this exhibition he expressed his adoration by drawing colorful portraits of 101 of his all-time heroes. Maybe some of your favorite singers and musicians will find their place on Cavolo's list, maybe not. You will have to check it and find out. But, there is no doubt that in the list of 101 musicians that Ricardo Cavolo has selected there will be find someone whose music you just love hearing. And isn't the 101 Artists to Listen to Before You Die exhibition a perfect opportunity to merge love for art and love for music?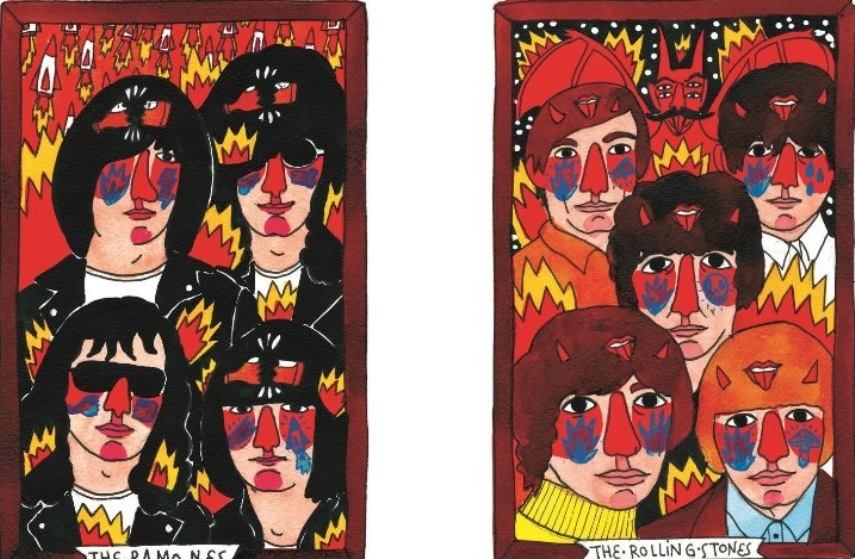 Ricardo Cavolo's Art
Ricardo Cavolo is Brighton-based and Spanish-born contemporary artist and illustrator, one of the most exciting and acknowledged emerging artists from Spain. He had previously worked as an art director in several advertising agencies before he dedicated himself to fine art and illustration. He has developed a unique personal style that led him to exhibit worldwide and to work with a range of agencies and brands such as Y&R, Leo Burnett, Converse and Nike. Ricardo Cavolo's vibrant work characterized by a powerful primitive quality is influenced by outsider and folk art (both Cavolo's motifs and style have some similarities with the work by his fellow countryman Ramon Maiden). At Atomica Gallery, the visitors will see a series of new works by Cavolo with quite interesting motifs, while using the same techniques and styles as in his previous works. Music that we hear every day (as an important part of modern popular culture) has been influencing many contemporary artists. In this series of works by Cavolo the focus is not on celebrities (although celebrities are subjects of contemporary art more than ever), nor on portraying celebrities (something that can be noticed in some works by Andy Warhol). Ricardo Cavolo is a passionate music lover, and he invites viewers to join him to a charming personal journey through music history. 101 Artists to Listen to Before You Die features 101 portraits of artist's musical inspirations; from Dolly Parton to Daft Punk, from Kanye West to The Ramones.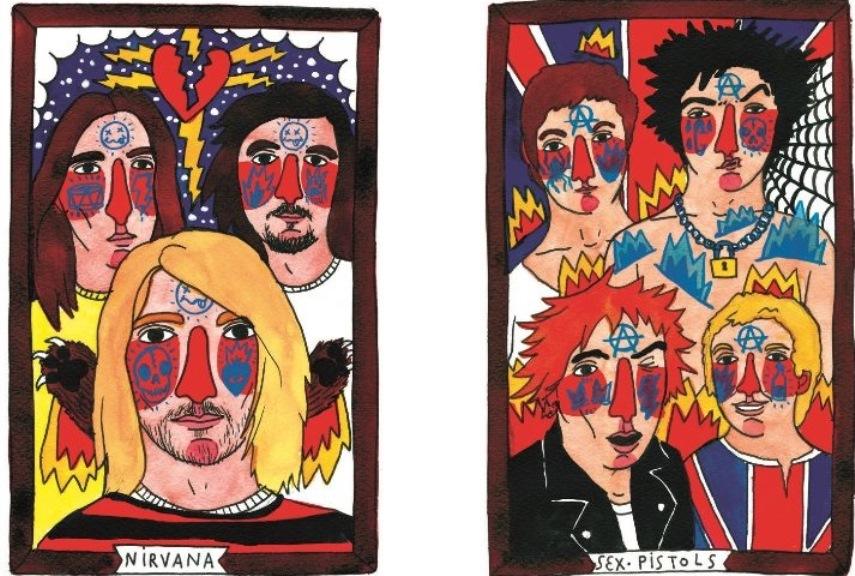 Ricardo Cavolo: 101 Artists to Listen to Before You Die
If you like classic music, you will find Mozart and Bach in the artist's list; if you are passionate about jazz, there will be Django Reinhardt. For the lovers of Balkan beats, there is Goran Bregovic, while Björk seems to be an inevitable part of contemporary art scene this year (just to recall her exhibition at MoMA, and not-so-positive reviews the show had received). You will also find Wu-Tang Clan, Oasis, Jay Z, Elvis Presley, Cypress Hill, Gogol Bordello, Kanye West, Arcade Fire, and dozens of others. Ricardo Cavolo has painstakingly picked his 101 essential icons and expressed his adoration in the best way he knows how: through beautifully illustrated hand-drawn portraits, accompanied by his own hilarious anecdotes.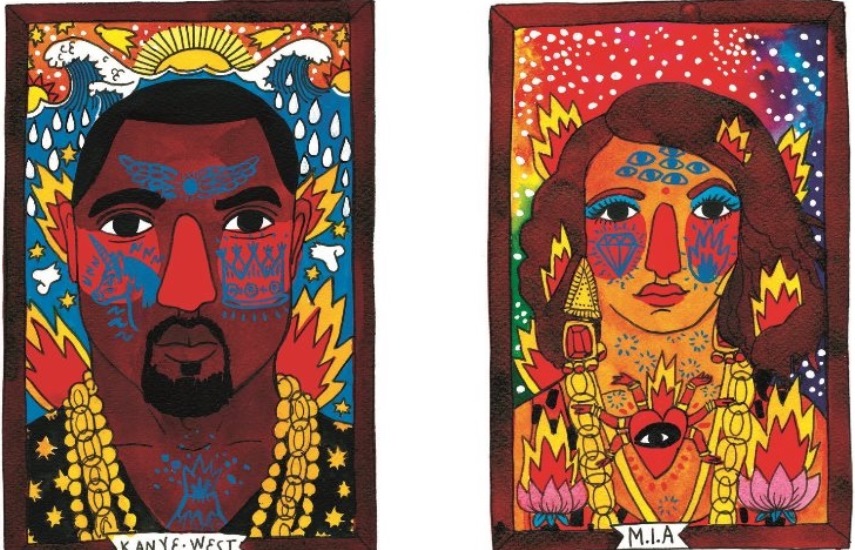 Ricardo Cavolo at Atomica Gallery
Ricardo Cavolo's 101 Artists to Listen to Before You Die will be the artist's second exhibition at Atomica Gallery, following his successful debut solo exhibition Life & Lives in 2013. The exhibition is held in association with Nobrow Books and marks the official UK launch of Cavolo's book of the same name. All 101 portraits featured in the exhibition will be made into small runs of limited edition prints exclusively to Atomica Gallery and signed and numbered by Cavolo. The super limited edition prints will be available for purchase on a first-come, first-served basis. Prints will be available to collect after the exhibition closes. If you want to be a part of amazing Cavolo's music diary, visit the show 101 Artists to Listen to Before You Die at Atomica Gallery in London. The show will be on view from April 23rd until May 9th.
In case you like street art, be sure to check out our list of 10 urban artists from Spain.
If you want to be informed about upcoming exhibitions, sign up for My Widewalls!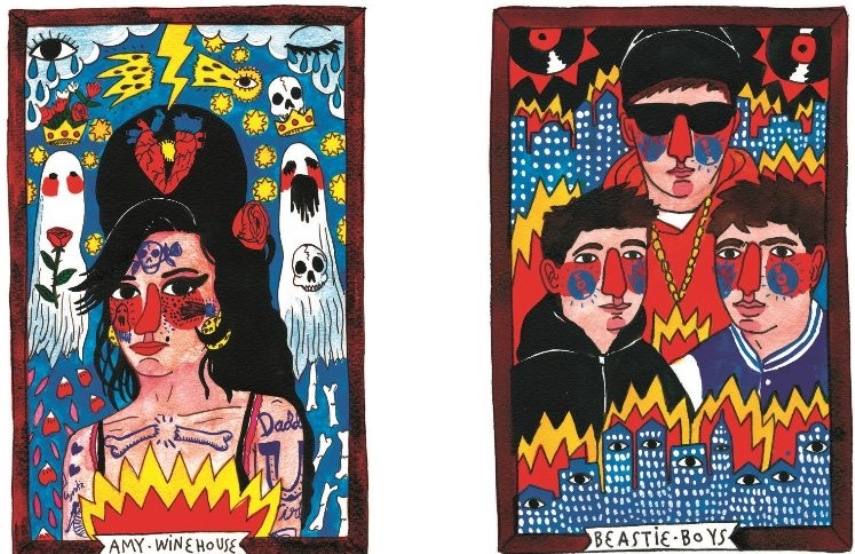 Featured Image: Ricardo Cavolo - Amy Winehouse (detail)
All Images courtesy of Atomica Gallery.