Football, Soccer, Fußball, Calcio or Fútbol not only creates hysteria among fans, but it transcends into so many aspects of life. But what do football and art have in common? Probably nothing, except Ricardo Cavolo. Born in one of the strongholds of European football, Spain, Cavolo was a fan of the "second most important thing in the world" since he can remember. Through his art, the Spanish painter and illustrator plays with folk art, tattoo culture, religious imagery, nautical themes and tribal arts, creating a unique mixture and utilizing art as a means of storytelling. Driven by the love for art, Cavolo moved to Brighton, UK but traveled and exhibited across the globe, from Paris to Moscow to Hong Kong. Cavolo was even given the honor of creating a mural for FC Barcelona. His latest solo show focuses particularly on his passion for football as he paints his way through the sport's most significant moments, football legends and the game's symbolism.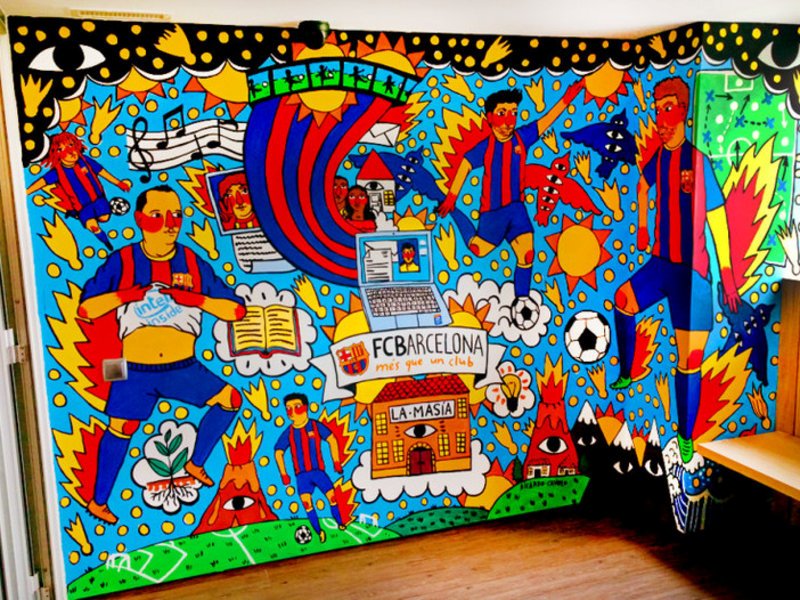 Bar for Football Lovers
If there is one place in Montreal that every football fan should visit, it's definitely Pub Burgundy Lion. It comes as no wonder then why Cavolo chose this place as the co-presenter of a vernissage entitled "Gol, Carajo!" at Station 16 gallery. However, this is not the first time Pub Burgundy Lion supports art. Twenty pieces of original art, commissioned by Montreal artists, hang in the Little Burgundy establishment. Artist collaborations have also played a role in their Pitch Festival – an event dedicated to the arts and culture of the world of soccer.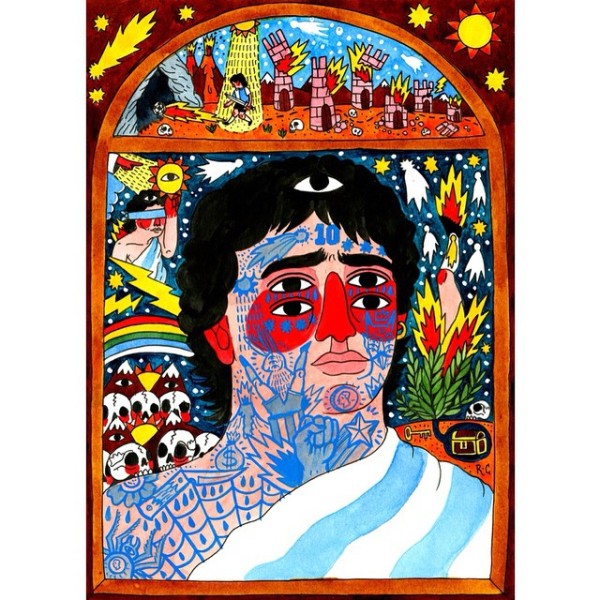 Game as a Battle Field
The show, opened yesterday, October 22 and will highlight thirteen new football-themed pieces of art. For this exhibit, Pub Burgundy Lion has also created a limited edition clothing collection featuring Cavolo's artwork – football scarf, t-shirt and sweatshirts will be available at both locations, Station 16 and Pub Burgundy Lion. The pieces present moments from the football field through the imagery of a battle field, showing the true passion, engagement and love for the game. Works are done in very vibrant colors and numerous small details, adding the dynamics, speed and feeling of adrenaline to the picture, just like you feel watching the game.
"Gol, Carajo!" will be on view until November 5, 2014.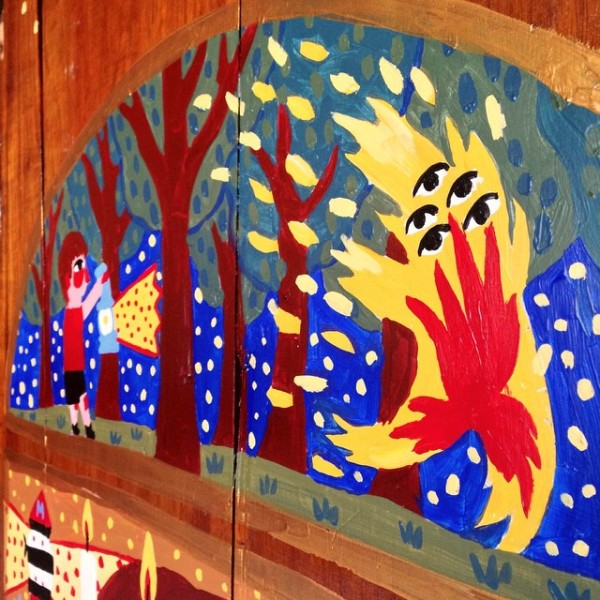 About Station 16
Station 16 is located on St. Laurent Street in downtown Montreal, and showcases the work of local and international graffiti and street artists. Operating for a decade as a respected print shop, the gallery opened its doors to the public in June 2013, in conjunction with Montreal's first MURAL Festival. It has now become the go-to place for street art acquisition and information. Station 16 Gallery has exhibited the works of many local Montreal artists such as Stikki Peaches, En Masse and Alan Ganev, as well as Parisian artists Le Diamantaire, Kashink and 123Klan.
All images courtesy of Ricardo Cavolo