Riccardo Guasco presents experience of seeing a particular objects in the reality from the various points of view at the same time, as well as overlapping parts of the same movement. In this way synthesises of the space itself with an objects and actions is achieved in continuous fashion. This revolutionary interpretation of our visual and spacial experience was a significant move in the self realization of the autonomy of art form and is a heritage of cubism.
Cubism was a movement in the history of art that drew a lot from geometry. Namely, it reduces our sensual experience of perceived reality to the geometrical shapes and surfaces. In everyday life we assume that objects we encounter are three dimensional. Still if we stick to our sense experience it seems we can only speak about simple, colored surfaces. For example when we say that we are seeing a green ball, what we really see is something less complex, we see green circle, and only then we anticipate that it has beside its front side, the back side and so on, so we call it a ball.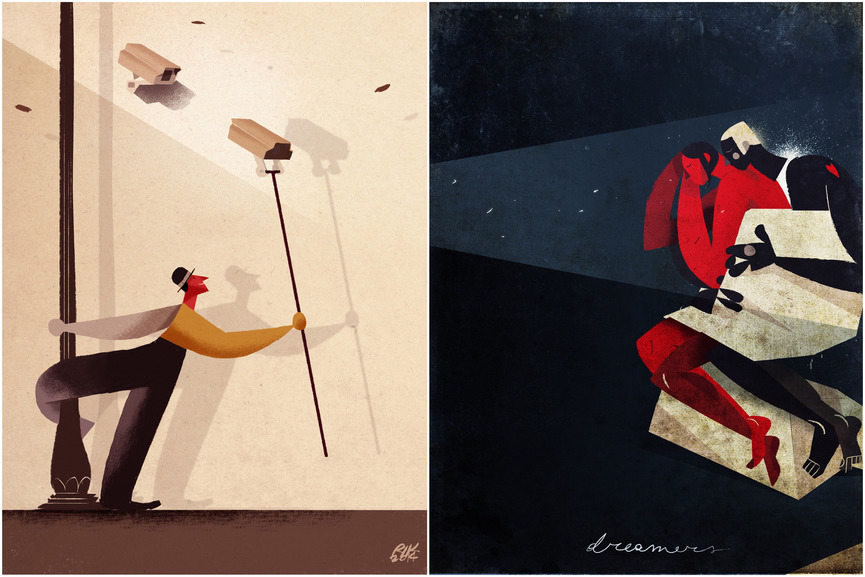 It's Not All About Cubism
Riccardo Guasco, recreates this logic in his work from the field of Design. The exhibition Forty Posters could be seen as a homage to this movement transposed in the field of Graphic Design. Cubism is going through a revival and became the inspiration for number of digital artist. But, Riccardo is not all about cubism. To state that would be a simplification. The message is what he is up to. All other mediums and styles are functions of it. Lots of other influences speak from his work. Many posters show debt not only to major developments within the artworld such as Cubism, Russian Suprematism, Futurism, but to many pop-cultural forms such as comics and modern street art.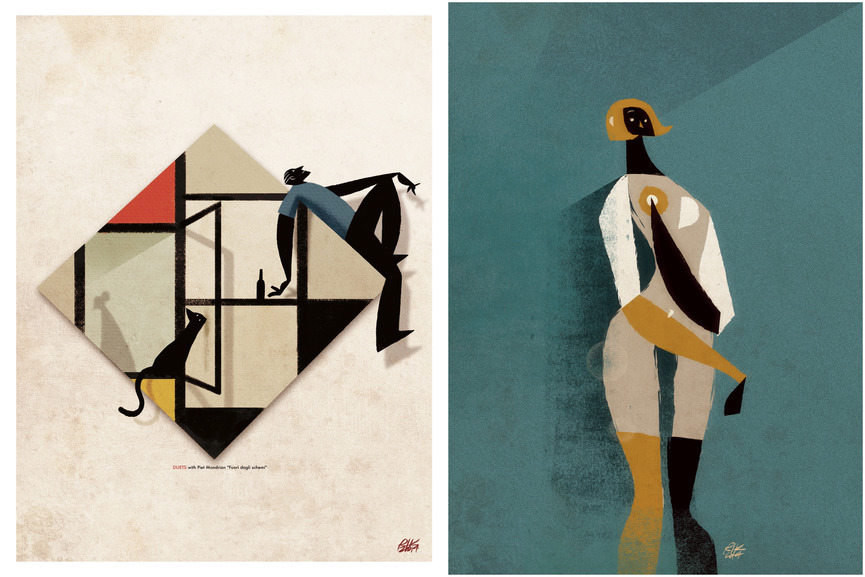 Poster As a Mean of Art
Posters are means of mass communication. Being this kind of creature, a poster needs to be straightforward and up to the point, especially if it contains drawing as its bases. The image created needs to be able to reach people, and resonate with them. The illustration must be executed scrupulously, and could be artistic, as in Guasco's works. Posters here are vehicles of getting art out there. Galleries are less and less exclusive spaces of appearance of art.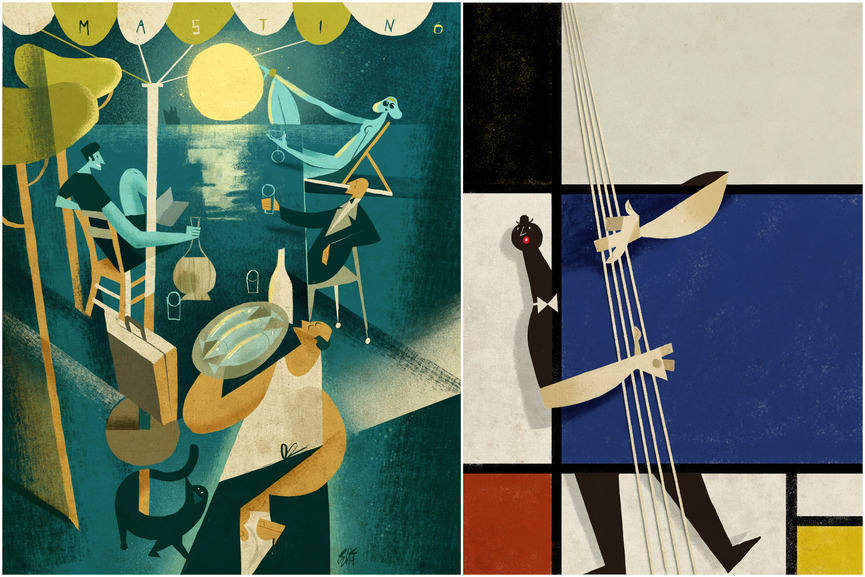 Forty Posters at Improper Walls
Riccardo's understanding of shape and form are prolific. He favors simple abstract form and chromatic earnestness, yet the content is rich and emotional. As an illustrator and painter he is working with a variety of mediums – ink, watercolor, acrylic, Chinese brush and also digital illustrations. His style is idiosyncratic and condensed. Riccardo Guasco exhibition titled Forty Posters will be held from February 11th to March 7th, 2015 at the Improper Walls Gallery in Vienna.
To stay tuned with the art world, sign up for My Widewalls for free!