The title of a new exhibition coming to Gagosian Rome, dedicated to one of the most brilliant and important photographers of all time, says it all. The distinctive photographs made by Richard Avedon are indeed beyond beauty, and his sharp and original level of creativity will hardly ever be reached by anyone. The show will feature a great number of fashion photographs taken throughout a very rich and productive artistic and commercial career, along with a selection of portraits of iconic female subjects.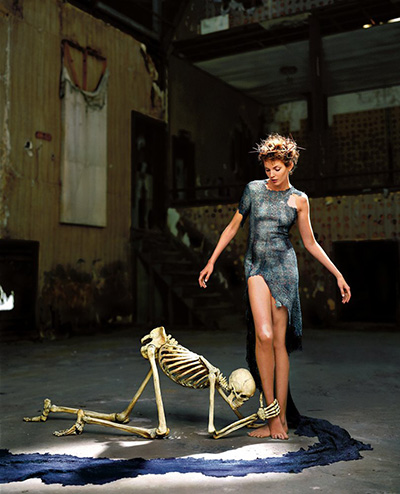 Beyond Beauty
Portraiture was always a topic of interest for Richard Avedon. Before becoming an official ID photographer for the Merchant Marines, he used to take photos of his sister Louise, trying to express the very core her personality through images. After studying the art of photography with Alexey Brodovitch, the Harper's Bazaar director quickly realized his talent, and Avedon's remarkable journey into the world of fashion photography started right then and there. He became the magazine's chief photographer soon after, while making pictures for Vogue and Life at the same time, developing a unique way of working. Instead of picking up on the traditional technique of shooting motionless, strictly directed models in a studio, under the imposed rules of lighting, Avedon took his ideas outside, on the street. This groundbreaking move resulted in images showing models full of emotions, smiling, their body language being genuine and free. However, he soon moved back indoors, dissatisfied with daylight.
Richard Avedon, Master of Portraiture
Parallel to his work in fashion industry, Richard Avedon captured social issues. His studio saw many civil rights workers, politicians and people of many classes. Throughout the years he photographed patients of mental hospitals, Vietnam War protestors and the fall of the Berlin Wall, among other events. His easily distinguished, minimalist portraits shot in front of a plain white background are everything but plain. The reason his body of work is often called revolutionary is the specific relationship he had with the subjects in front of his lens, be it anonymous or famous figures. Trying to slowly unwrap the many layers of a personality in order to get to the most vulnerable, most real one, Avedon would evoke reactions from people by making them talk about uncomfortable topics or asking them psychologically probing questions. That is how the historic images of Marilyn Monroe and Janis Joplin came to life, revealing aspects of their character no one else managed to find.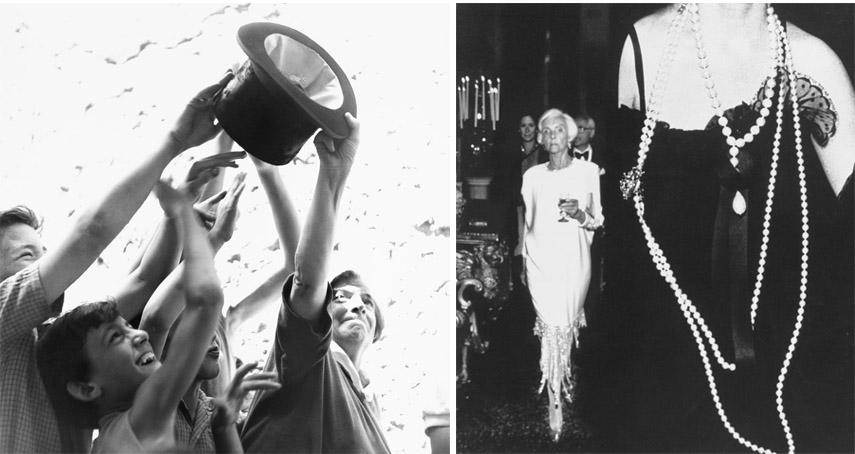 At Gagosian Rome
The exhibition brings together the amazing and sometimes shocking images of women, where his representation of them often plays with boundaries of conventional beauty. It opens with the Early Paris Fashion Portfolio, in which Avedon captured the street life of Paris enriched with fashion models. On view will be the famous picture of a model frozen in air and time while skipping over a cobblestone rue, as well as the iconic images of Marlene Dietrich in Dior and Dorian Leigh in Helena Rubenstein. In a collage of celebrities e non emerge familiar faces of Tina Turner, Gisele Bundchen, Cheryl Crane, among others, wearing top designers like Pierre Cardin, Versace and Calvin Klein.
Avedon: Beyond Beauty will open at Gagosian Gallery in Rome, Italy, on February 27th. It will run through April 11th, 2015.
Don't miss out the chance to see great photographers on display! Sign up for My Widewalls and get the latest exhibitions announcements!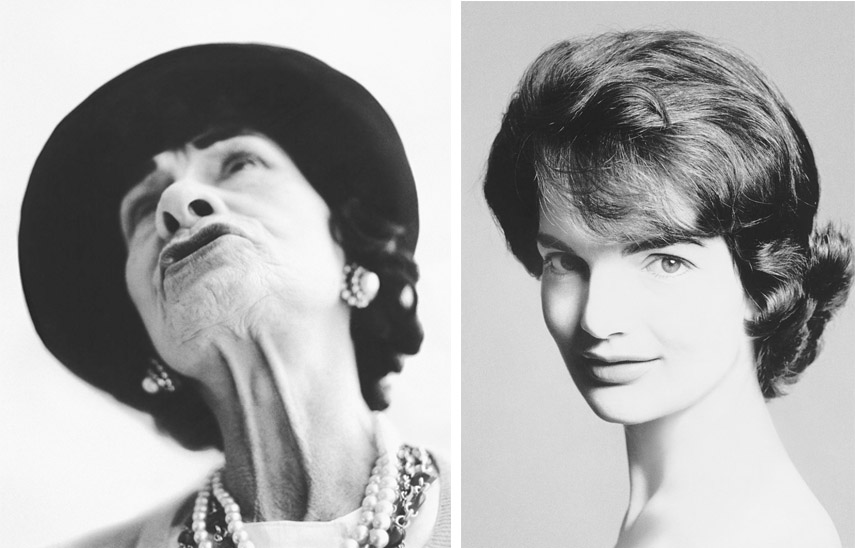 Images courtesy of Gagosian Rome.