Although we instantly, and naturally, link clean and meticulous studio portraiture to the work of Richard Avedon, there is another pivotal aspect of his artistic career we shouldn't forget - one that still involved creation of portraits, except this time his subjects were outdoor, and for the most part they weren't famous at all.
Here, we're talking about the 1964 portfolio Nothing Personal, which the iconic photographer created and contributed to a book of the same name, which also featured an essay by American writer and social critic James Baldwin. A comprehensive presentation of this work will now be held at Pace/MacGill in New York, resonating on a brand new level with the present day.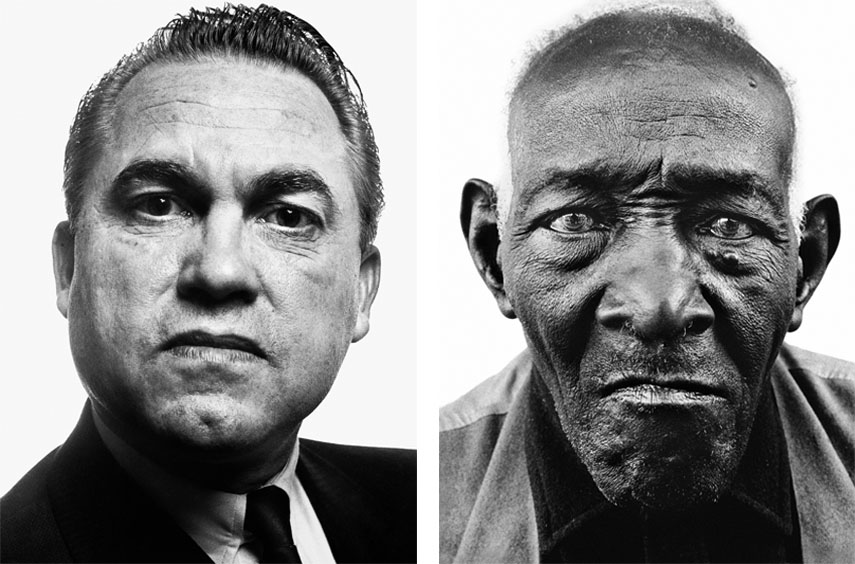 Creating a Masterwork with a Powerful Message
Richard Avedon and James Baldwin first met as students at DeWitt Clinton High School in the Bronx in the late 1930s. There, they already had an interesting collaboration going on, as they wrote and edited The Magpie, the school's literally magazine. Their interests had matched, and the results were articles dealing with profound issues of race, mortality and the future of humanity, as World War II was about to start.
In 1963, their paths met again. Avedon photographed Baldwin for a magazine assignment and suggested they work on a book about life in America. It didn't take long before they both set out on the road, doing what they do best: photograph and write, respectively. At the time, Baldwin said:
This book examines some national and contemporary phenomena in an attempt to discover why we live the way we do. We are afflicted by an ignorance of our natures vaster and more dangerous than our ignorance of life on Mars.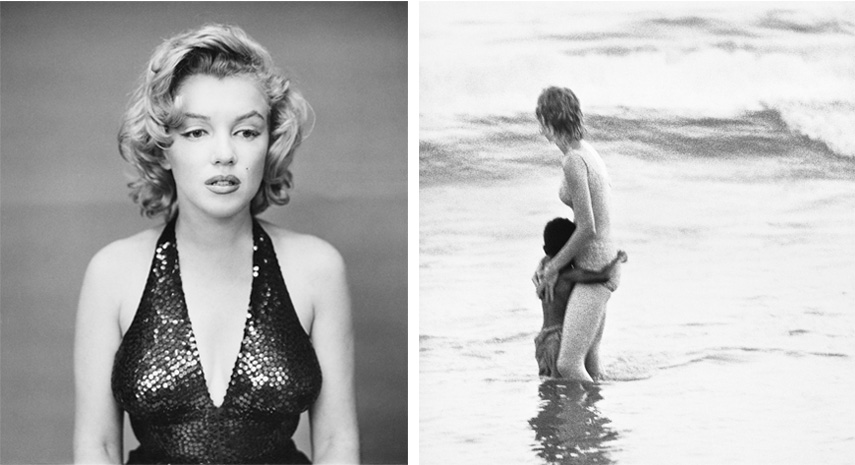 Nothing Personal
Over the course of 1963 and the year that followed, Richard Avedon traveled across the States creating poignant portraits, while James Baldwin wrote his essay. Although there is no direct correlation between the pictures and text in their final joint product, the two were often in touch and even met periodically during the journey, to exchange experiences and discuss their progress.
In the photographs, it is interesting to notice both the accord and the variation in the way Richard Avedon portrayed his subjects. Some images, like the ones of Governor of Alabama George Wallace and William Casby, who was born in slavery, reflect on the photographer's "typical" approach, with clean studio lights, uniform backgrounds, particular expressions.
Other pictures however, like those of the scenes on the beach in Santa Monica, or inside a mental institution, offer a grainy, blurry look at the world, as if they seek to transmit a bleary mood from a different kind of reality. The emotions of course, are always there, as strong yet simply delivered through a different perspective.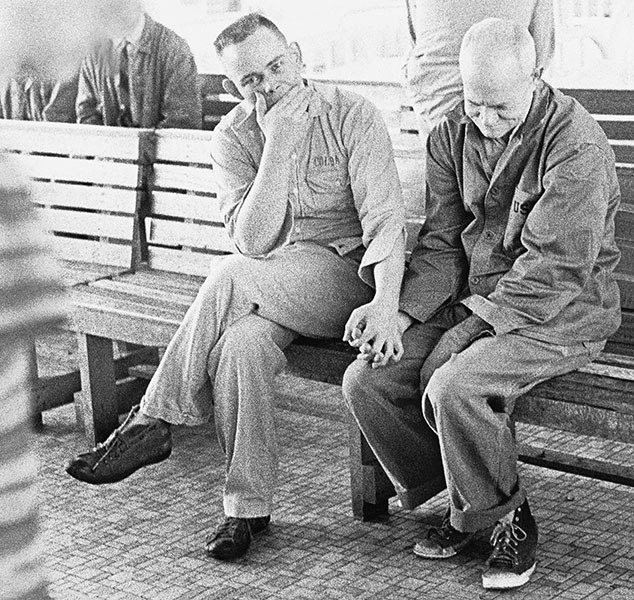 Richard Avedon at Pace/MacGill
Nothing Personal poses the complex questions of how Americans understand race relations, civil rights and their own identities, and how they see those of others. Perhaps this is why now, more than fifty years later, this work feels quite current, as these issues still seem to be the burning ones.
Both Avedon and Baldwin cared deeply about what was (or was not) going on in America in the early 1960s. It was an explosive time, not unlike the one we live in today. The events enveloping our country provoked Avedon's careful reflection and examination of the place and its people. There is a lot to learn from looking at this prophetic work and considering the very profound statement it makes.
Richard Avedon: Nothing Personal will be on view at Pace/MacGill Gallery in New York from November 17th, 2017, through January 13th, 2018. For this occasion, TASCHEN will republish a facsimile edition of Nothing Personal with an accompanying booklet, which features a new introduction by Pulitzer Prize-winning critic Hilton Als and rare and unpublished photographs by Avedon.
Featured image: Richard Avedon - Members of the Student Nonviolent Coordinating Committee Atlanta, Georgia, March 1963, Photographs by Richard Avedon © The Richard Avedon Foundation.