Protruding colors bewilder and enchant the spectator, as the Noise spreading from the latest Richard Colman's body of work overwhelms all the senses. Vivid planes pulsate in a carefully composed environment, guiding the eye from one to the other accelerating the dynamics of the work. This is a short description of paintings Richard Colman will exhibit at the Danish V1 Gallery, opening on February 21. The exhibition titled Noise will bring eighteen new pieces on canvas varying in scale. Noise makes a third presentation at the Copenhagen space for the artist and it will be on view through March 15, 2014.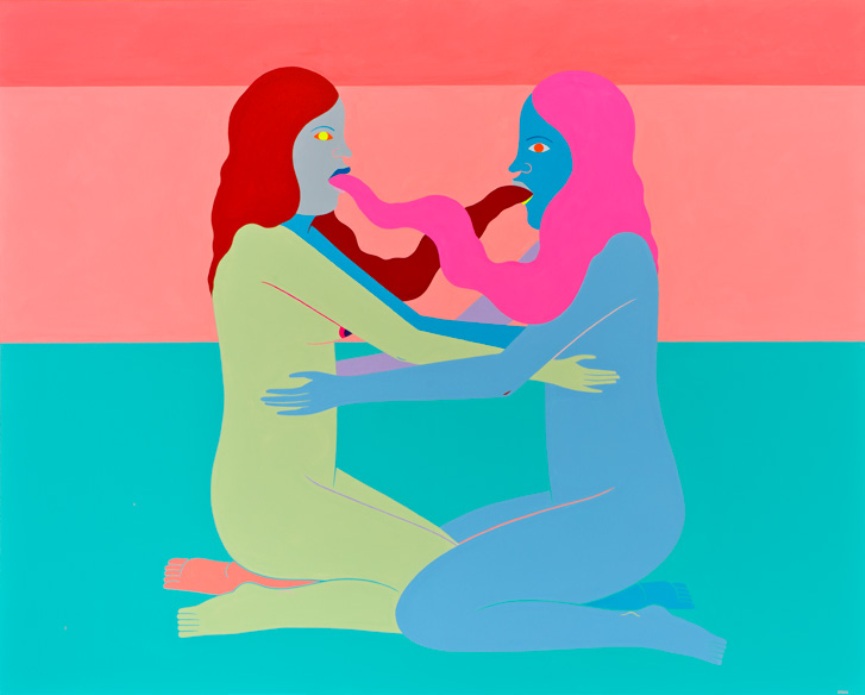 Colman's visual NOISE
Stricken by the sheer overpowering color at first, the viewer is left to ponder on the subject of Colman's paintings, which keeps appearing gradually throughout the series. A curious mix of faces and eyes, female aspects and fauna is organized in reduced surreal depictions of undefined situations. Although clearly structured, conceptually, these paintings exude much disturbance.
Evoking pop art and post-modern pictorial eclecticism, there is something in shapes and figures that tracks back to the archaic style of ancient Greece. Colman's figures are almost ornamental, distracting from the overt actions, but still standing as their symbols. The immediate emotive impact is followed by contemplation on the subject, which discloses planned conceptual layering. Seemingly in order, Colman's pictures emit much disarray, flooding the space with noise drawn from the contemporary environment.
Exhibiting all the crucial points of Colman's expression, paintings created for Noise exhibit represent a step further from his earlier elaborate depictions with a striking amount of detail. His style is reduced to essence, while the visual content does not suffer. Richard Colman continues to explore a human through strange, popping, strong, terrible, entertaining and grotesque renderings of our everyday.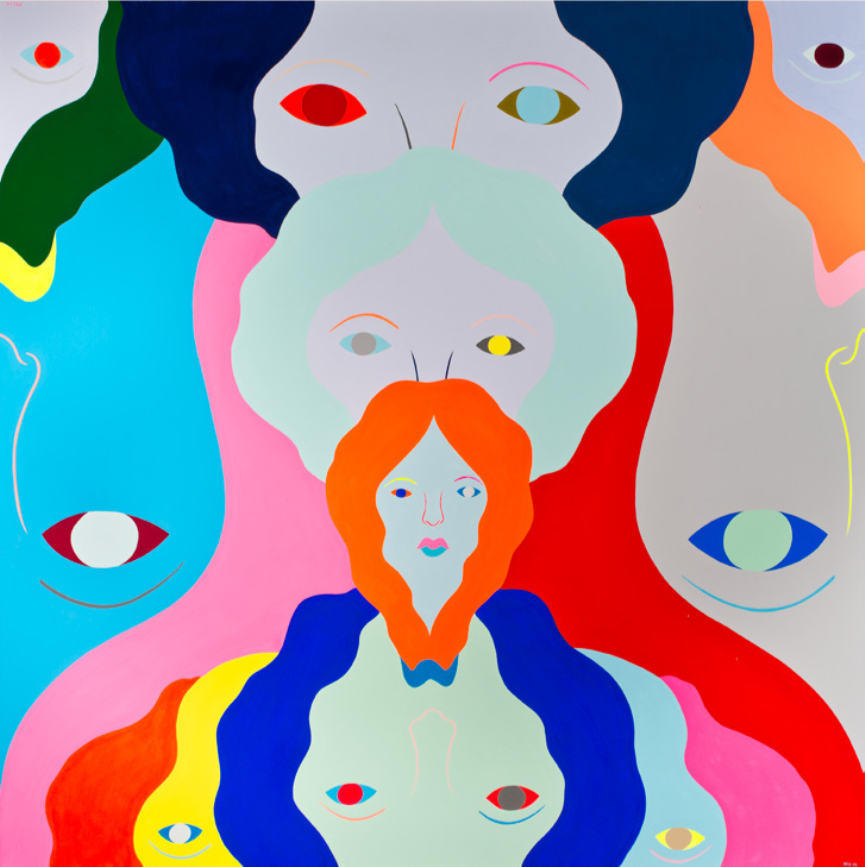 Richard Colman
Richard Colman was born in 1976 in the suburb of the American capital, the green town of Bethesda, Maryland. He was schooled in Boston, Massachisetts, where he graduated in 2002 from the School of the Museum of Fine Arts. Being a prolific artist, Colman exhibited across the globe in numerous solo and group exhibitions. A comprehensive catalog of his work was released in 2006 by Ginko Press, under the title I Was Just Leaving.
Currenly based in San Francisco, California, Colman continues to investigate the realm of human condition. His most recent shows encompass Black Diamond at Copenhagen V1 Gallery, Mad Love Young Art in Private Collections at the Museum of Modern Art in Arken, Denmark.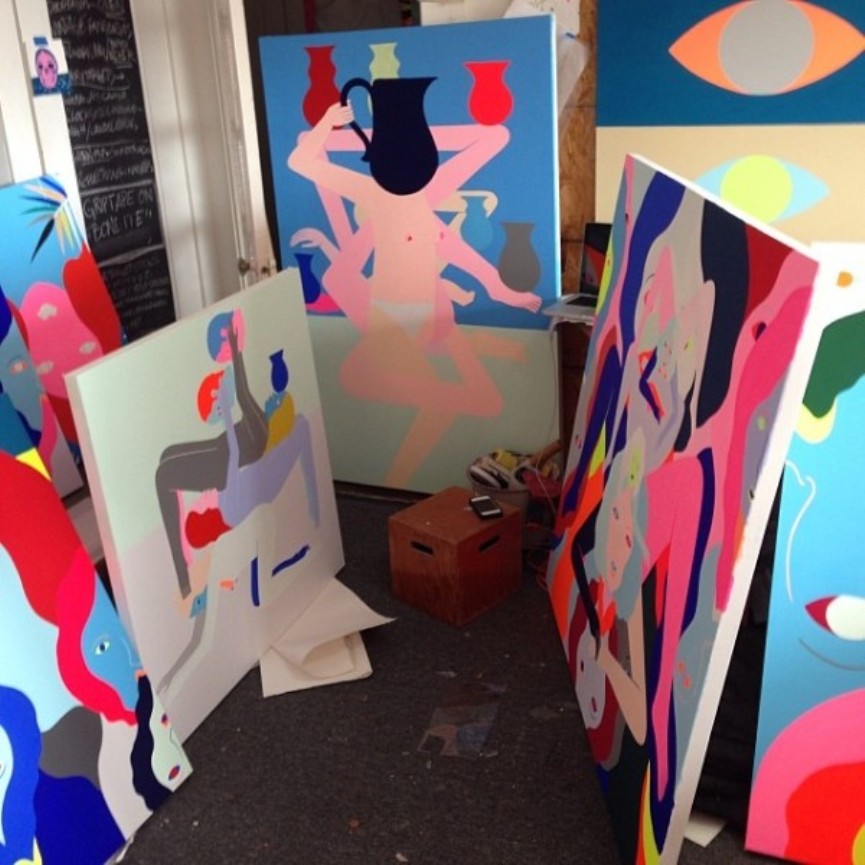 V1 Gallery
V1 Gallery opened its doors in 2002. The space is focused on representing and promoting a selection of emerging and established contemporary artists who create in all media. Oriented towards international public, V1 Gallery team sees art as a perfect foundation for social and political discourse, as the gallery aims to be regarded as a vessel interacting with the social currents.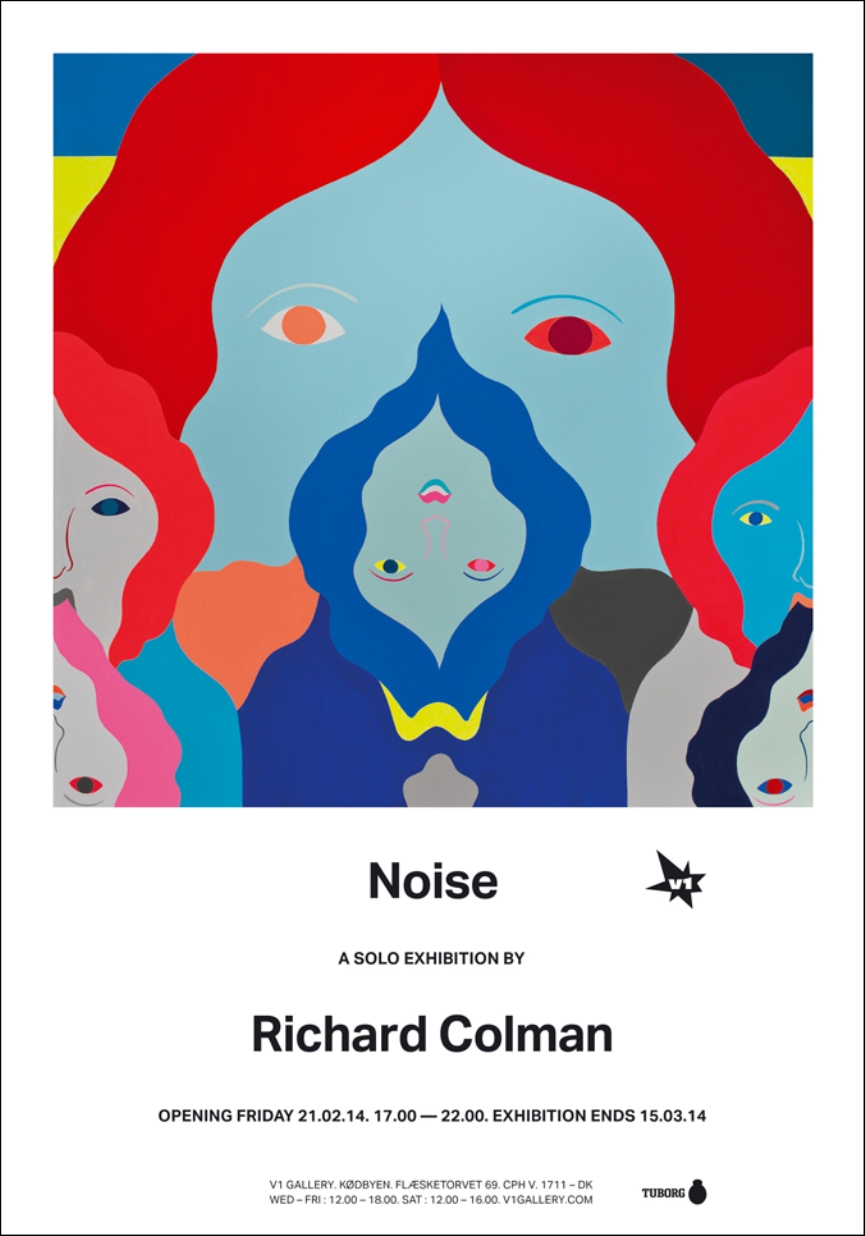 Photo credit: Joshua Liner.