Many of Richard Deacon sculptures are wholly or partly based on refabrication or adaptation. "Richard Deacon belongs to a generation of artists who continue to keep the relevance and importance of sculpture at the forefront, especially in a context where the connection between materiality and concept becomes ever more complex," stated Sara Weyns, Director of Middelheim Museum. The artist uses London as a base for an international career with solo exhibitions in Museum Folkwang, Essen, Germany (2016), Kunstmuseum Winterthur, Switzerland (2015); Tate Britain, London, UK (2014). He won the prestigious Turner Prize in 1987 and the Robert Jakobsen Prize in 1995. In 1996, the French Ministry of Culture awarded him the Chevalier de l'Ordre des Arts et Lettres and in 1999, he was awarded a CBE (Commander of the Most Excellent Order of the British Empire).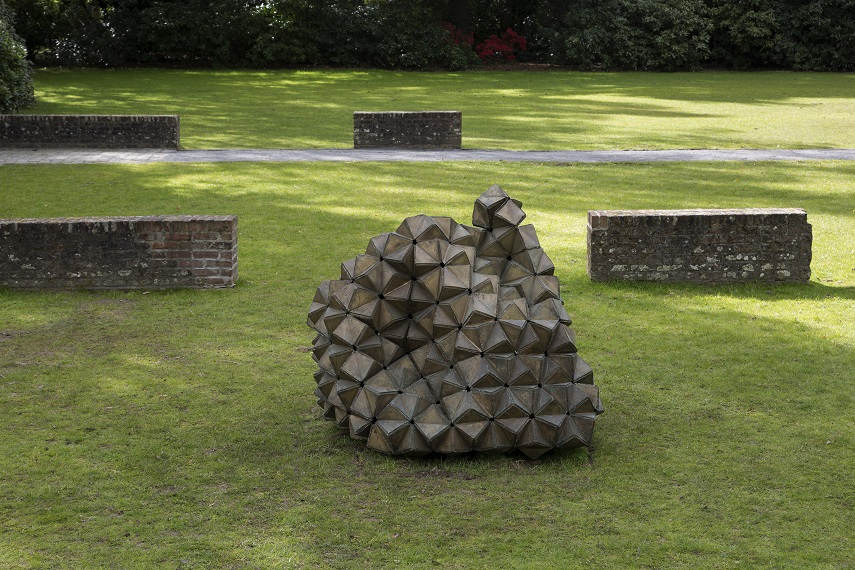 What You See Is What You Get
The show Some Time at Middelheim Museum is focused around a major new commission, the resurrection of Richard Deacon's Never Mind, a key work from the collection acquired by the museum in 1993. This work has now been refabricated in stainless steel by the artist for this landmark exhibition. The title Some Time refers to both the provisional nature of time and, more literally, to a short period of time. One artistic strategy, which is central to the exhibition, is the technique of refabrication. Deacon calls himself a fabricator and tests the resilience of materials, of language and the significance of objects to the extreme. By applying, or rewriting, a logical and consistent set of rules, he continues to push the boundaries, adding new possibilities in terms of meaning. Deacon's engagement with a diverse range of materials has seen him move between laminated wood, stainless steel, corrugated iron, polycarbonate, marble, clay, vinyl, foam and leather. This fascination with the possibilities of the most diverse materials propels him from one work to the next, bending the laws of what is incompatible to create complex, flowing shapes that charge and retreat, climb and descend. Deacon leaves visible the screws and rivets in his work so that the viewer is constantly reminded of the process of making, such as his complex tunnels of twisted wood, I Remember 1 (2012) and I Remember 3 (2013).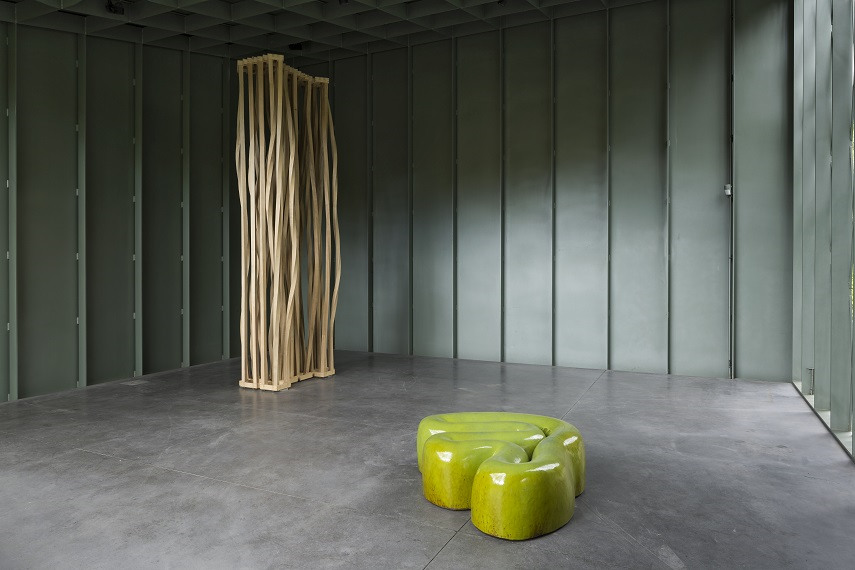 A Conversation Between the Materials and the Artist
Such transparency highlights the reactive nature of the process: it is part of a two-way conversation between artist and material. His interest is not limited merely to artistic experience but also to what man manufactures in order to connect with the world, thus combining both art and non-artistic phenomena to create a new kind of experience. Deacon is perpetually experimental in his approach and has placed equal emphasis on language as on the material presence of his works. His interest in a conceptual interrogation of sculpture and linguistics and his reading of poetry and philosophical texts is evident in his choice of titles and his wide-ranging activities as both a writer and educator.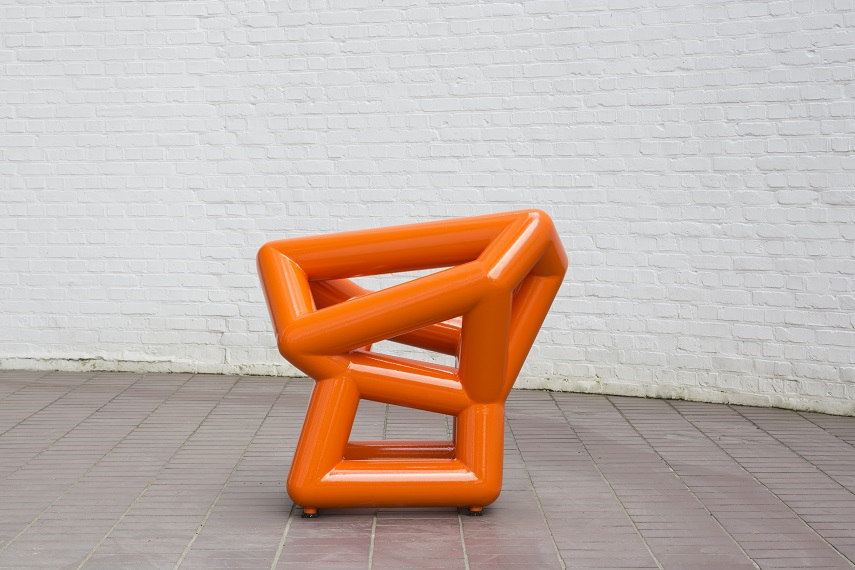 Middelheim Museum Presents Richard Deacon Sculptures
Each year, the Middelheim Museum extends an invitation to renowned and promising artists with the opportunity to engage with the context of the park and the Museum's existing collection. Freed from the "white cube" format of a typical gallery space, the artists are inspired to create new work custom-made for the museum and its unique surrounds. The event titled Some Time will be on view from 27th May to 24th September 2017 at Middelheim Museum in Antwerp, Belgium. The exhibition features 31 works by this master of contemporary sculpture, including monumental and small-scale pieces, which will be installed in the renowned sculpture park and museum.
Featured images: Richard Deacon - Tomorrow, And Tomorrow, And Tomorrow H, 2000 Glazed ceramic 41 x 138 x 122 cm, Photo: José Luis Gutiérrez, Malaga; Higher Custom, 2016 Stainless steel 307 x 154 x 75 cm, Photo: Werner J. Hannappel. Images courtesy of Richard Deacon and Middelheim Museum.