During the 1980s, there was a specter roaming the streets of New York City at night, painting haunting silhouettes on the walls of lower Manhattan. This creative phantom was referred to as The Shadowman and, alongside the likes of Keith Haring and Jean-Michel Basquiat, this nightbird gave legitimacy to street art, turning it into a genuine artistic movement.
The Shadowman's name was Richard Hambleton.
Hambleton, who died at the age of 65 on October 29th, 2017[1], lived a life full of challenges and road bumps, facing adversities ranging from smaller issues like depression to serious problems such as drug addiction and homelessness.
His incredible tale, full of ups and downs, was turned into a full-feature documentary film titled Shadowman, a movie directed by Oren Jacoby that premiered at the Tribeca Film Festival on April 21, 2017.
The film tells Richard Hambleton's entire story, covering the iconic street artist's meteoric rise to success as well as documenting all the problems he faced in the following decades.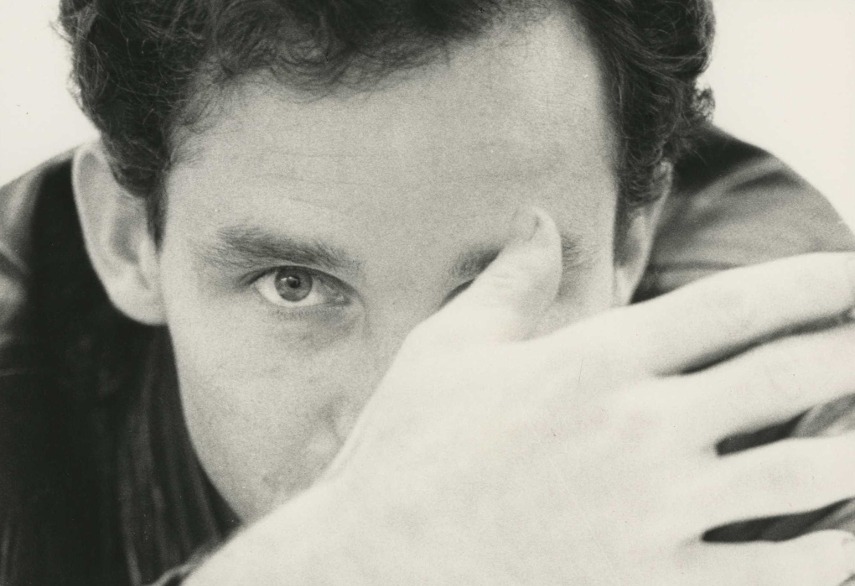 A Meteoric Rise to Success in the Art Community
Richard Hambleton first made a name for himself with the relatively abstract conceptual shadow paintings that began appearing and haunting New York's streets in the mid-1980s.
Although he started out as an anonymous painter known by nothing more than his urban legend name of Shadowman, his identity was quickly discovered by the public and his work suddenly began enjoying a lot of success.
At the height of his commercial and critical success, the enigmatic painter began selling canvases to high figures, substituting his already well-established technique of painting on walls with highly-paid commissions.
Although this sudden shift in practice definitely made a lot of sense in financial terms, Richard Hambleton was just not capable of functioning in his new lifestyle.
He may have had a lot of money and an opportunity to work on something he loved, but deep inside, he was very upset and all he wanted was to return to his roots where he could spend countless hours on walls without the crippling pressure of the spotlight.

What Happened Next - A Fall From Grace
Uncomfortable with his new way of earning for a living, Hambleton started systematically alienating those around him. Soon, his list of associates was becoming quite short as Richard was distancing himself from all those who supported him, including art dealers selling his works and closest friends who were there for him from the very start.
As a result, Hambleton was never embraced by the elite NY galleries despite a promising and profitable introduction to the scene.
The artist exploded onto the top of the scene in a heartbeat-long burst of light and it would appear that his exit from that world came in a similar fashion[2].
Finally succumbing to his addiction, Hambleton vanished from the gallery scene in the 1990s as he was sucked into the warp of his own chaos. Soon, he was in homeless squalor back in the Lower East Side.

A Pheonix-Like Artistic Resurrection of the Black Shadow in New York
In 2009, almost twenty years since his last appearance in the art community, Richard Hambleton suddenly resurfaced out of nowhere. By that point, a very selected few even remembered his name, although Richard's legacy was still very much alive as a conceptual guideline for the contemporary street artists.
Backed by two young art dealers, Andy Valmorbida and Vladimir Restoin Roitfeld, Richard Hambleton started working with Giorgio Armani.
Astonishingly, his talent was intact after spending years underground, slowly dwindling in the vices of the New York City's underbelly. Hambleton started producing larger, more exciting pictures with the same demonic spirit and speed he'd demonstrated in the 1980s.
Soon, holding shows, making serious money and enjoying worldwide fame was back on the artist's daily menu. But within a few years, he was alienating his new patrons all over again and was catapulted back to his old life.
Official World Trailer (2017)
Shadowman, the New Film
In a totally uncompromising manner, Shadowman plunges the viewer into the chaotic life of Richard Hambleton, starting with the artist's early success stories as a painter in the Lower East Side.
The movie then takes a sudden turn for worse as it starts dealing with his heroin struggles and the subsequent disappearance from the art scene.
However, just like Richard Hambleton's life story, Shadowman would not be the same movie if it did not have a great comeback story.
The film dedicates a lot of its running time to the surprising comeback Hambleton managed to pull off after spending almost 20 years away from the art scene of the Big Apple.
After that, Hambleton became a definite icon of street art whose return to the scene was rejoiced by many, despite the fact the prodigal son's return lasted so short.
Nonetheless, the film makes a strong case that the artist secured his legacy and became arguably the biggest name of the original urban art movement, comparable to the status the likes of Banksy enjoy today.
Putting the Art Story of Richard Hambleton on the Silver Screen
The film treats the upward and downward spiral of Richard Hambleton's life as its main component, always focusing on the fact he never lost his love for painting no matter how many curve balls were thrown at him.
A fascinating piece of cinema, Shadowman is a trip down a frightening rabbit hole that leads into the mystifying and agonizing world of this brilliant artist, a journey full of creation[3] and numbing addiction.
The film features rare footage of the 1980s music and art scene which, combined with interviews and personal insights, provide us with an indelible and realistic portrait of New York City.
Ultimately, Shadowman takes us down a road that appears to be a redemption of some sort, although Richard personally never wanted such a conclusion to his story.
Deep down, all Hambleton wanted was to create art and to not be exposed to the media – the film testifies to this as it often indicates that the years of self-inflicted abuse were mostly rooted in the issues he had with fame.
It would definitely be better for him if the identity of the iconic and elusive Shadowman somehow never became a thing of public knowledge. But, alas, this was not the case.
However, despite all the odds faced against it, the career of Richard Hambleton turned out to be a fascinating story and the film Shadowman makes the absolute most of it as a source of narrative, easily securing its place within the best art history movies out there.
Pre-order your copy on Amazon here, available January 2018!
References:
Sandomir, R., Richard Hambleton, 'Shadowman' of the '80s Art Scene, Dies at 65, NY Times [Dec 4, 2017]
Laneri, R., The epic rise and disgusting flameout of the artist who ruled 80s New York, NY Post [Dec 4, 2017]
Dixon, G., The 'Shadowmen' Who Preyed on Urban Fear, City Lab [Dec 4, 2017]
Featured images: Richard Hambleton - Photograph of the artist by Ben Buchanan; Standing Man - Photograph by Hank O'Neal; Richard Hambleton - Photo by Hank O'Neal. All images used for illustrative purposes only.