Later this month, Cadogan Contemporary gallery in South Kensington, London, is presenting an exhibition of new works by the acclaimed Irish artist Richard Hearns. The show, entitled Journey, features a collection of striking abstract paintings in oil, whose palpable exploration of colour and emotion physically envelop the viewer.
Journey is Hearns' first solo show in London and will feature a new direction in the artist's previously figurative practice.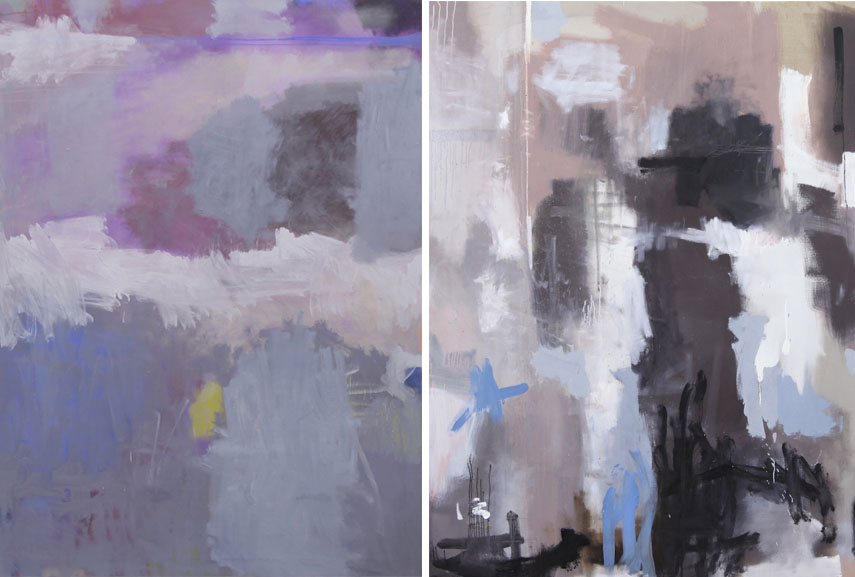 Journey
For Richard Hearns, the journey is both artistic as well as personal. He was born in Beirut during the Lebanese Civil War, but adopted by an Irish couple and raised in Dublin. He currently lives and works in Ballyvaughan, County Clare - in the heart of the Burren National Park on Ireland's wild west coast.
Despite this isolated way of living, Hearns has held solo exhibitions around the world, including in Los Angeles, New York City, Paris and Dublin, as well as participating in group shows in London and Germany. An artist clearly on the rise, he has been described by the Irish Independent newspaper as "the best-kept secret of contemporary Irish art."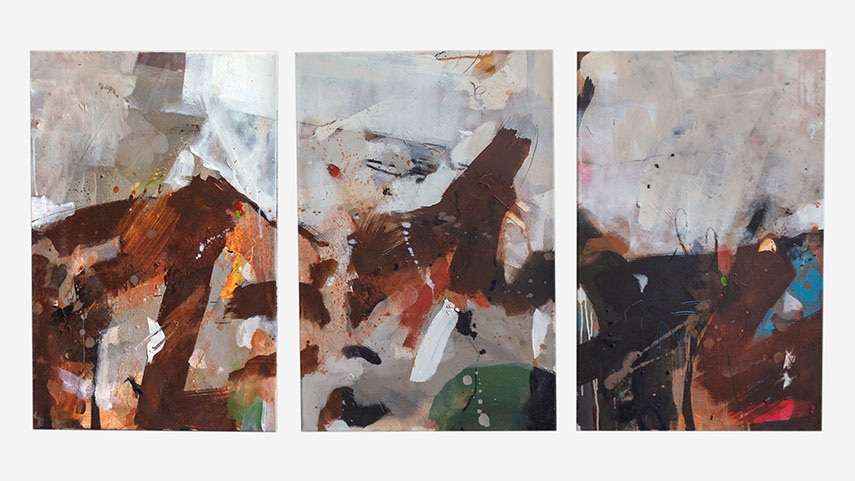 Delving into Abstraction
Until 2013, Hearns' artistic narrative was primarily focused on figurative work: still lifes and landscapes. At Cadogan Contemporary, he is showing a series of abstract paintings that are a diversion from his once more traditional practice.
Pursuing abstraction has allowed Hearns to become more instinctive in his approach to art making. Visceral and automatic, the canvases are, in the artist's own words, "a disassociation from the quantifiable and the known", a means to become "not a painter making pictures, but an artist painting paint", with "emotion and skill" conjoined at the tip of the brush.
The paintings, many of which are life-size and span the width of the artist's outstretched arms, are incredibly intense acts, drawing inspiration from the discipline of martial arts, of which Hearns is a practitioner, and the rhythmic nature of rural Ballyvaughan.
As he continues,
It's as if you are in a boxing ring, standing alone in the centre of the square canvas. You open your eyes to an opponent, and you must use the force of the opponent to defeat it. But there is no opponent – only yourself to counter-weight, parry and engage.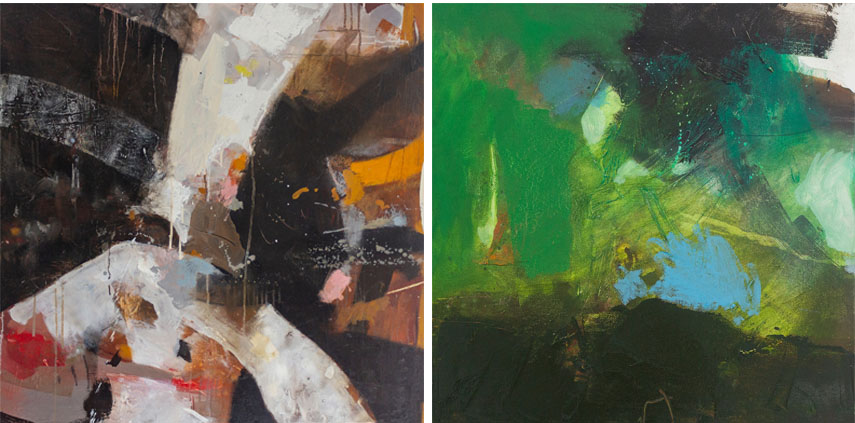 At Cadogan Contemporary
Hearns' paintings are in every sense a journey, an attempt to capture something that is not fully understood. Moreover, they are a means to create and discover something new and exciting, guided by a belief that through the possibilities of art, there lies an answer to life's unresolved questions, and that through paint, something fundamental can be revealed to the beholder and the artist.
Journey runs from 17 September to 5 October 2018 at Cadogan Contemporary in London.
Written by Eric Block.
Featured images: Richard Hearns - Movement Countermovement, 2017. Oil on Belgian linen, 180 x 135 cm; Cosmos, 2017. Oil on linen, 135 x 178 cm. © Richard Hearns, courtesy Cadogan Contemporary.