Soulful and engaging in a unique and timeless way, the Richard J. Oliver paintings from his latest collection Immersion show the suffering of children left alone and forced to survive in an apocalyptic environment and are soon going to be shown at Corey Helford Gallery. Richard J. Oliver is an L.A. based pop-surrealist painter who gained inspiration for this series from his own life and the experience of being a father, and since he always tries to expand what touches him in his daily life and raise awareness about it – he also works closely with many charities helping children and often donates his work.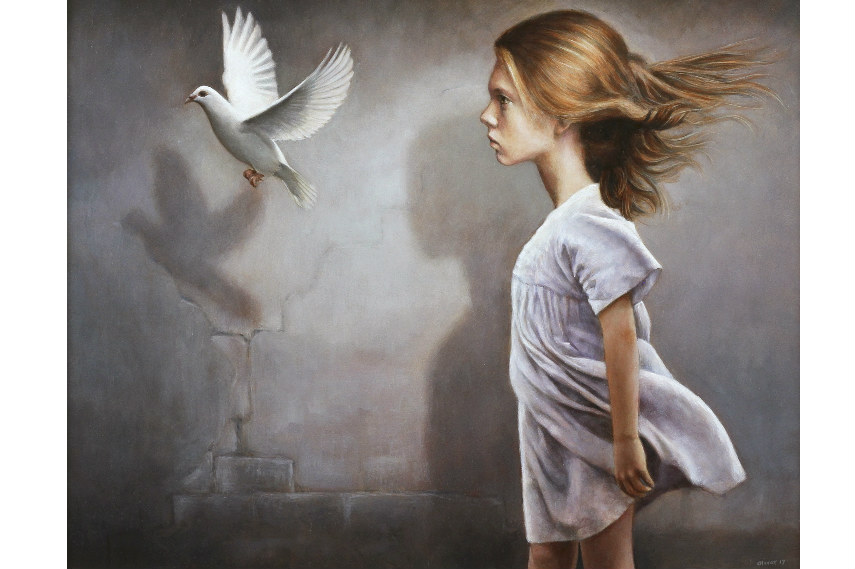 Realizing a Union Between Mind and Body in Art
Richard J. Oliver starts his works by collecting deep thoughts and meditations on dissociation, isolation and the difficulties of realizing a union between mind and body. By the words of the artist, he finds inspiration in the fact that humans, by going through everyday life and placing the attention on insignificance, lose connection to the majesty of what is all around and within this actuality, and to the source which nourishes and supports the existence of all life forms. He tries to paint the paradox of the solitude of human condition and manages to surrealistically portray the perplexity of these metaphysical, perfect and eternal ideas which, like in Plato's world, remain being the real meaning and origin of all materiality. The essence of these works become meditating on interconnectedness and immersion in life, which he hopes to serve as an inspiration for the end to the universal struggle and suffering.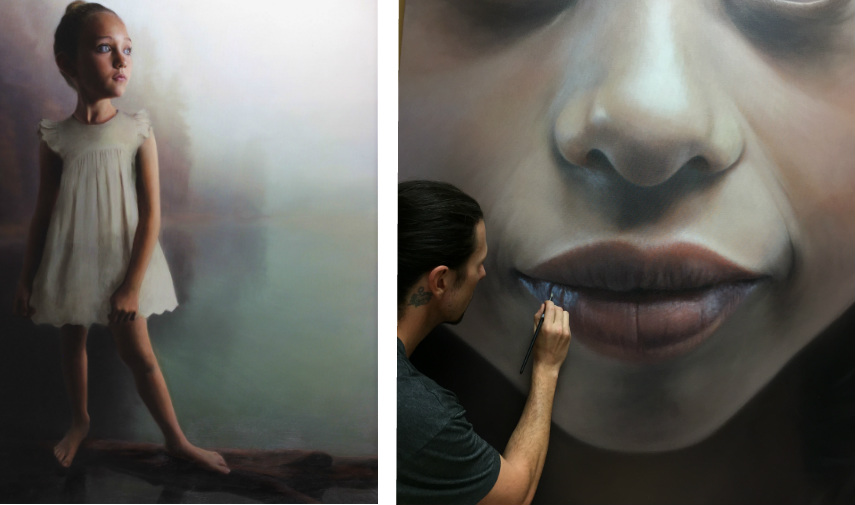 A Universal Human Struggle Portrayed Through Children
The artist became inspired by his own life situation where he was forced to explore the anxieties of raising a child in an environment on the brink of disaster. This is where all his previous and deep ideas, challenges and questions about the human solitude and isolation found a material form of depiction. Even though his art is moved by something so uncertain and mysterious, he manages to depict it in a heart‑wrenchingly emotional and honest way, through characters of children left alone to survive in an apocalyptic environment. Their portraits are often merged with surrealistic objects found in the world of fairytales which add the emotional impulse to the suffering.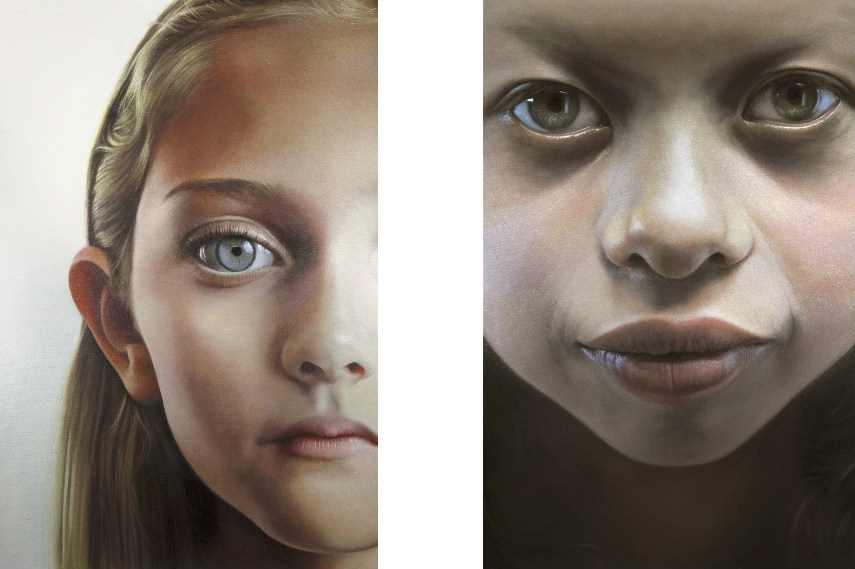 Richard J. Oliver Paintings Exhibition at Corey Helford Gallery
Hoping to relate with all the viewers of his art who are feeling the same smallness and often frightening isolation of this human incarnation, Richard J. Oliver manages to bring back hope through paint, which takes us to a place where we are all alone together in this existential interconnectedness. The Opening Reception of Immersion will happen on Saturday, April 1st from 7pm at the Corey Helford Gallery in L.A. and the paintings will be on view until April 29th, 2017.
Richard J. Oliver - Time Lapse of Burnt Umber Wash
Featured image: Richard J. Oliver - Ethereal. All images courtesy of Corey Helford Gallery.