A controversial American painter and photographer best-known for his tongue-in-cheek appropriation works, Richard Prince has developed a unique style and powerful series of works that became some of the most wanted materials at many prestigious auctions. A different side of this controversial creative can be seen in Richard Prince Hippie Drawings, a collection of expressive drawings and watercolours with inventive shapes and joyful colours that resemble children's drawings or outsider art. Prince is breaking a period of creative silence as he is coming back with a new provocative work. Based on these Hippie Drawings, Blum & Poe will present a collaboration between Prince and the paragon of marijuana counterculture press HIGH TIMES Magazine.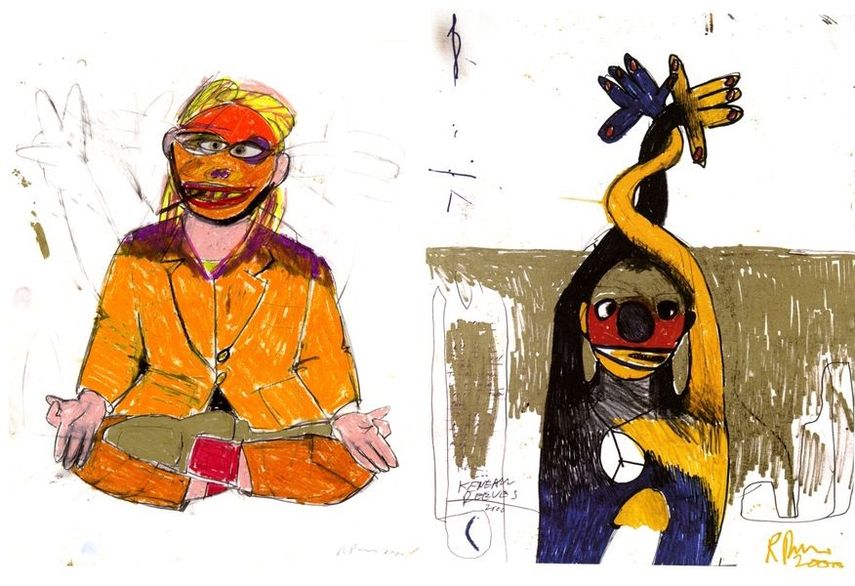 Richard Prince Hippie Drawings
The collection of Hippie Drawings reflects Prince's continuous interest in the outsider aesthetics and subculture iconography. Working with the HIGH TIMES Magazine for the first time, he has lent his original drawing from this series created during the late 1990s and early 2000s for their September 2016 special Trippy issue. Drawings depicting half-figures of indeterminable gender with staring eyes, big ears, and frizzy hair are both funny and sinister. Following his exploration of the American collective unconscious, he combines marginalized and commonplace filtering the content through an expressive painterly tradition. Referring to this series consisted of wild and joyful characters smirking at the viewer, Prince stated that 'being funny is a way to survive'.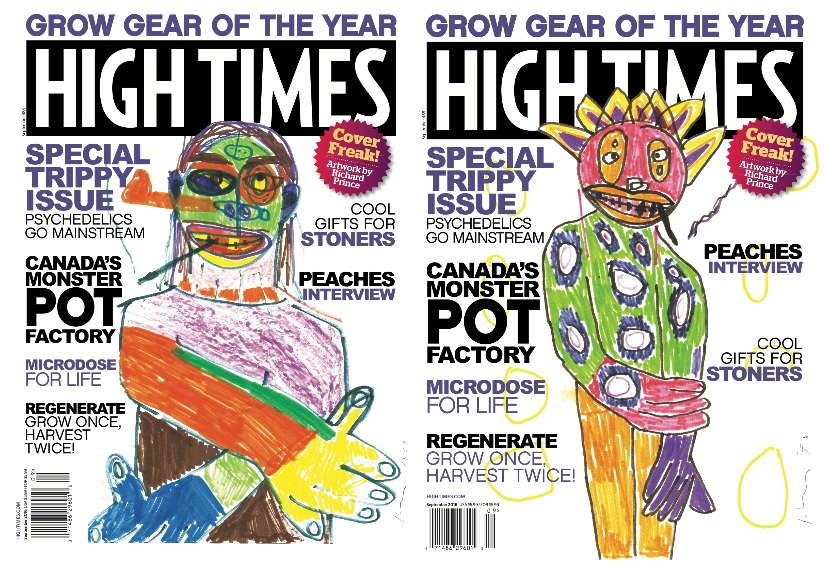 Curated Archive
In addition to hosting the special edition's launch, Blum and Poe will be presenting a four-day exhibition featuring HIGH TIMES Magazine covers, curated by Prince. He chose a selection of covers covering the publication's history from 1974 through 2014. In regard to continuing interest in popular media and news, Prince has focused on the issues that reflect subjects and themes that he usually touches upon in his work. The exhibition will also feature rolling papers specially designed by Prince along with a marijuana strain. HIGH TIMES Magazine has been at the center of cannabis counterculture since 1974.  It covers various topics from growing tips and music reviews to the push for marijuana legalization.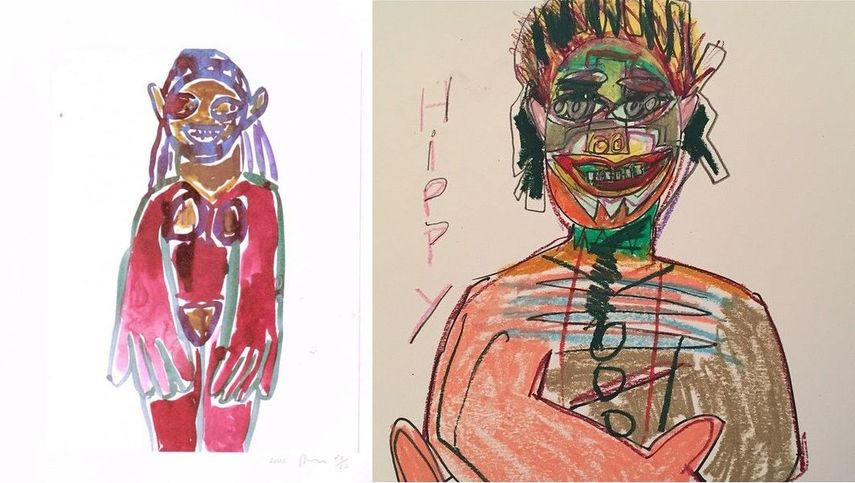 The Exhibition at Blum and Poe
Richard Prince has already expressed some interest in cannabis culture in an interview with New York magazine earlier this year when he stated that he wouldn't mind 'wearing a pair of shorts and flip-flops and hanging around the jungle smoking weed all day'. The exhibition curated by Richard Prince traversing the publication's history will be on view at Blum and Poe from July 26th until July 30th, 2016.
Featured image: Richard Prince - Hippie Drawing, 2000 (detail), via testpressing.org. For illustrative purposes only.