Since the 1970s, Richard Prince has been, by his own admission, trying to get at something he could not get at by creating his own images. In other words, he's been re-photographing other people's photographs, usually found in magazines, books, advertisements and actors' headshots. With various alterations (usually going from little to none) applied to these images after appropriation, the artist would consider them his own artworks. And more than often, no one would question this statement. His works are said to be "transformative", meaning that however small his contributions to the original image are, they still exist. As one of the pioneers of appropriation art, Prince and his doings continue to challenge the idea of borrowing, adopting and recycling someone else's work, and in doing so, they call for a redefinition of the word "recontextualize."
Borrowing, Adopting and Recycling = Making the Piece Your Own?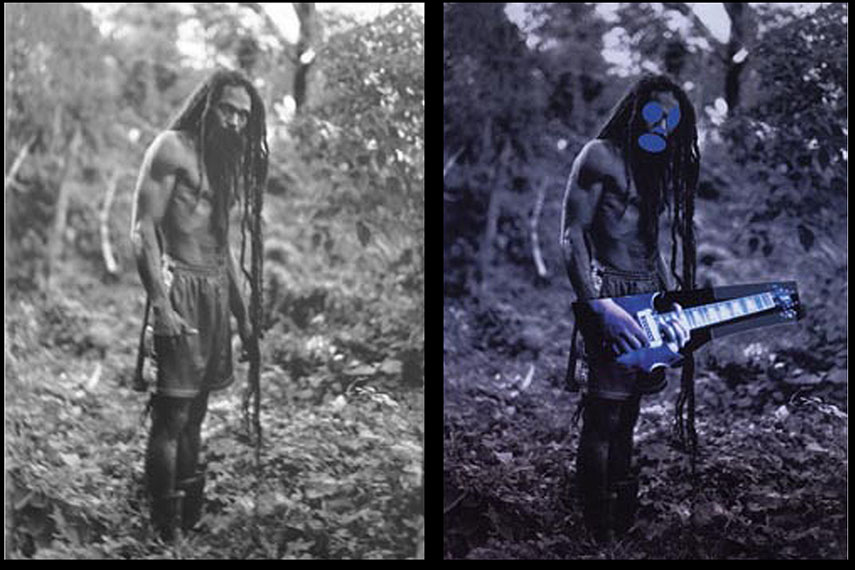 The (In)Appropriate Richard Prince
Prince's latest exhibition is called New Portraits. In all honesty, I'm not sure how this title came to be, since these are all but "new". What happened was that Prince spent countless hours cruising through his Instagram feed, leaving comments on random images of even more random users, taking a screenshot of his "intervention", and then printing it all on a 167 x 123,8 cm canvas, ready to be exhibited. And it was - first at Gagosian Gallery in NY, and then at Blum & Poe Gallery in Tokyo, his first solo show in Japan in twenty years. What you instantly notice about these images is that a significant majority of them shows young, hot girls, many of which in sexually charged poses, "accidentally" making this a sexist and harassing project too. It almost sounds like a desperate elderly man trying to reconnect with a certain generation in a quite awkward manner.
Original and Creative, or Something Else...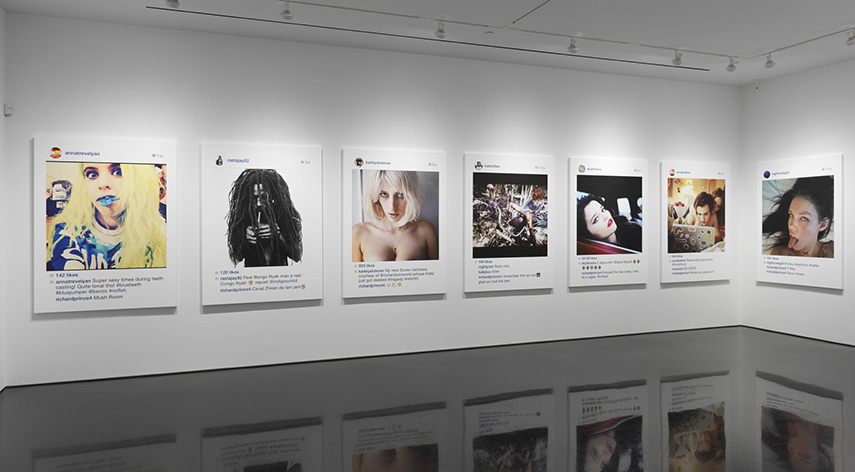 The Suicide Girls' $90 Response
But it doesn't stop there. Some of the 38 images Prince took down from other people's Instagram profiles and used for self-promotion also belong to SuicideGirls, an online community of punk rock models and burlesque performers. At this year's Frieze Art Fair in NY, a number of these shots has been sold for an incredible amount of $90,000 a piece. Yes, you got that right: a five-digit cheque for an enlarged screenshot of someone's Instagram selfie. By now, you might have guessed that these photos were used, (re)produced, exhibited and even sold without any warning or, god forbid, permission from people who have actually taken them, adding yet another bulletpoint to the already long list of Prince's copyright infringements. Instead of suing him, the Suicide Girls decided to take his same approach: by offering five nearly identical copies of one of the sold images, but for a much more modest price of $90. The proceeds will go to the Electronic Frontier Foundation, a digital rights group. Although this particular act of Suicide Girls isn't as deep or bold as it perhaps should have been, it is still a response and a comment - a reminder that this isn't ok.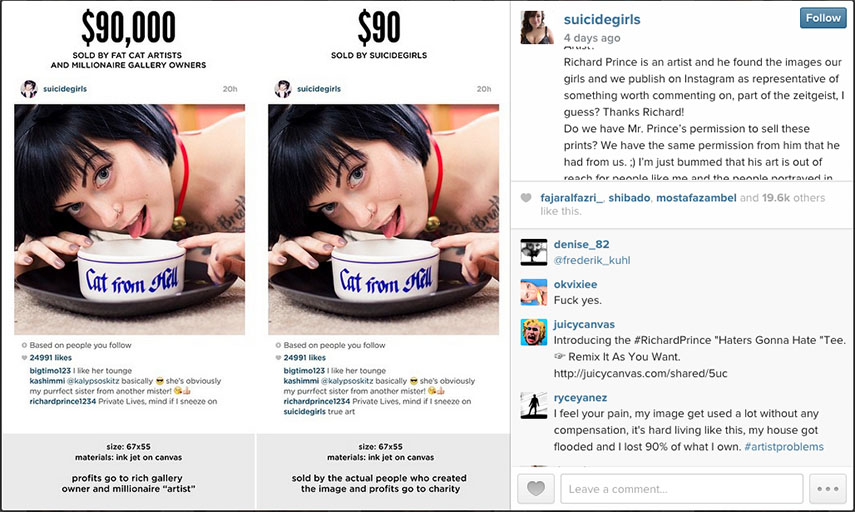 Genius Stealing
While Jerry Saltz might still think this is all "genius trolling", I am happy to belong to the larger group of people who think there's no catch here - Mr. Prince is simply not creative. Honestly, just because someone's got a thirty-plus-year long career as an artist - hence a famous name and a reputation, whatever it might be of - and one of the most influential galleries watching their back, it doesn't mean that what they do is automatically "brilliant" or "impeccably revolutionary". After all, Prince surely isn't the only appropriation artist out there, but his way of doing "art" has little or no sense, and on top of everything - it sells like crazy. While he is getting away with it, we can only rave about how absurd the art world sometimes is and how copyright is no longer what it used to be. Because hey, if at least those "signature" comments he'd leave on people's Instagram photos were clever or, you know, meant something whatsoever, then maybe I would think about considering all of this a tad of an interesting project.
Featured image: Richard Prince. Photo via AP.