For the first time in almost twenty years, photographer and painter Richard Prince is coming to Japan for a solo exhibition. Tokyo's Blum & Poe Gallery will host the artist's printed Instagram canvases, the same ones that were exhibited at Gagosian Gallery in New York last year and that got very opposite-thought reviews from, say, Vulture's Jerry Saltz on one side and The New Yorker's Peter Schjeldahl on the other. This doesn't really come a surprise, since Richard Prince is no stranger to controversy.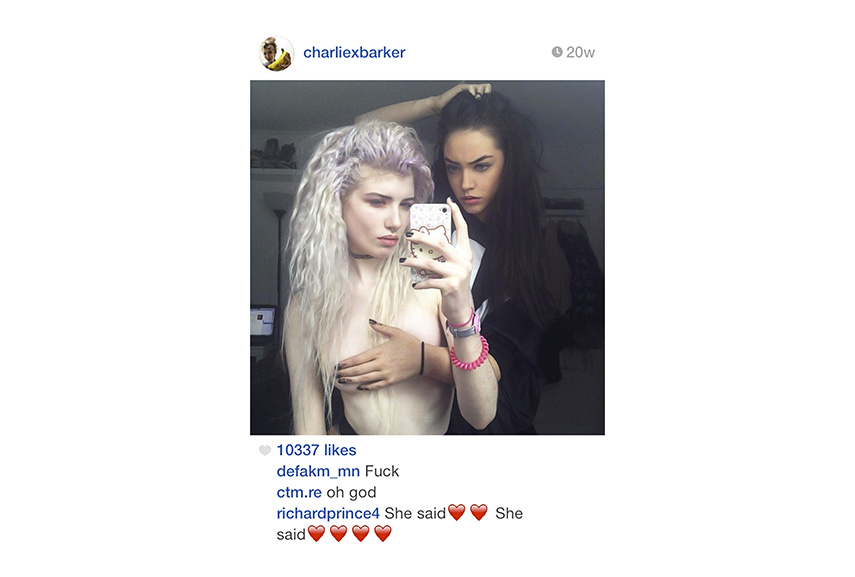 The Master of Appropriation
American artist Richard Prince, is known as one of the pioneers of appropriation in art. Ever since the mid-1970s, the artist has been mining images from the entertainment business, mass media and advertising and turned them into reinterpreted - or barely so - works of his own art. In an age where it is hard to know whether an artwork is fake or not, the process has made Richard Prince a regular seller at auctions. With the arrival of the Internet and, more importantly, social media, Richard Prince discovered a new source of inspiration. The works that will be exhibited at Blum & Poe Gallery, in particular, come straight from his Instagram feed, as a result of hours and hours of the network's exploration.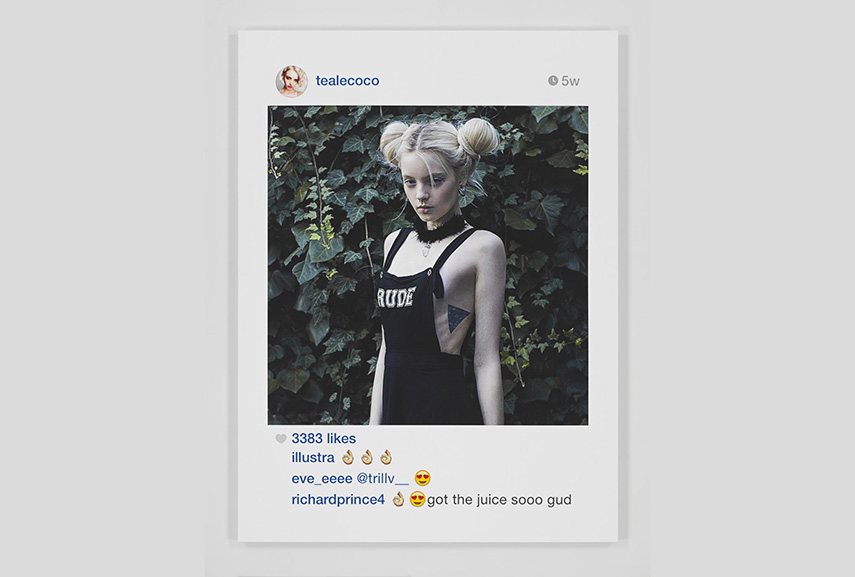 Richard Prince's Instagram Feed
How did the artworks come to be? Simple. Richard Prince flipped through an endless amount of Instagram accounts of acquaintances and the unknowns, for probably only a bit more time than an average Instagram user would spend on the platform. In the sea of random images and mostly selfies, the artist would choose the ones he likes based on a certain criteria, comment on them, screenshot them and then print them on a 65 x 48 inches, or 167 x 123,8 cm canvas. The portraits include those of models (like the topless one of Cara Stricker), artists (such as Kay Goldberg) and celebrities like Pamela Anderson or Sky Ferreira. With his comments, jokes or quotes, with or without emojis, Richard Prince has the last word on the matter, like a critique or a simple view on voyeurism, contemporary society and someone's else's decision to reveal themselves online for everyone to see.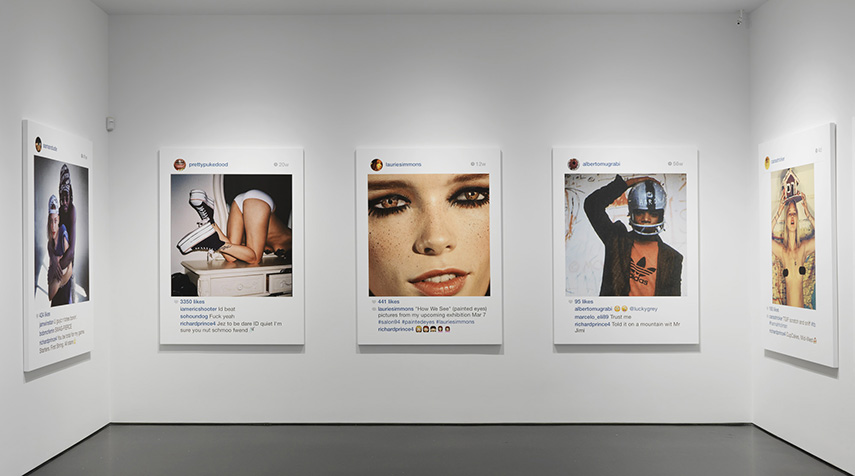 New Portraits at Blum & Poe Gallery
One of the most collectible living artists today, Richard Prince is also a big art collector himself. He was born in 1949 in Panama and during forty years of artistic career, he has created a number of famous artworks, including Spiritual America (1983), the Jokes series (beginning 1986) and Nurse paintings (2003). His work has been exhibited worldwide, at some of the most significant museums and galleries. The solo exhibition Richard Prince: New Portraits will be on view at Blum & Poe Gallery in Tokyo, Japan, from April 3rd until May 30th, 2015.
Fan of art? Sign up for My Widewalls!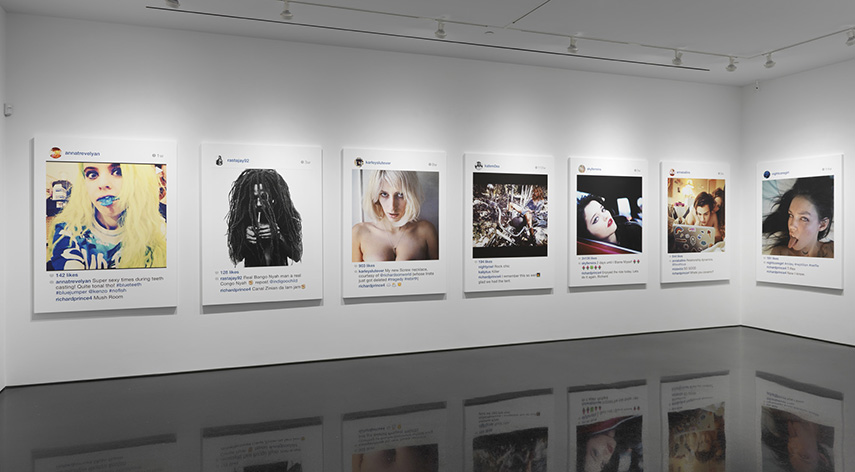 Featured image: Richard Prince - Untitled (portrait), 2014. Inkjet on canvas, 167 x 123.8 centimeters. Copyright Richard Prince, Courtesy of the artist and Blum & Poe