In 2015 celebrated American artist Richard Serra made quite a splash with his Ramble Drawings exhibition at Gagosian gallery in New York. Now, this highly successful exhibition is coming to Gagosian gallery in Paris, whose visitors will have the opportunity to enjoy the critically acclaimed series of litho crayon and pastel powder on paper artworks. Unlike his earlier rough-surfaced large scale pieces, his new body of work, will contain artist's smaller monochromatic drawings.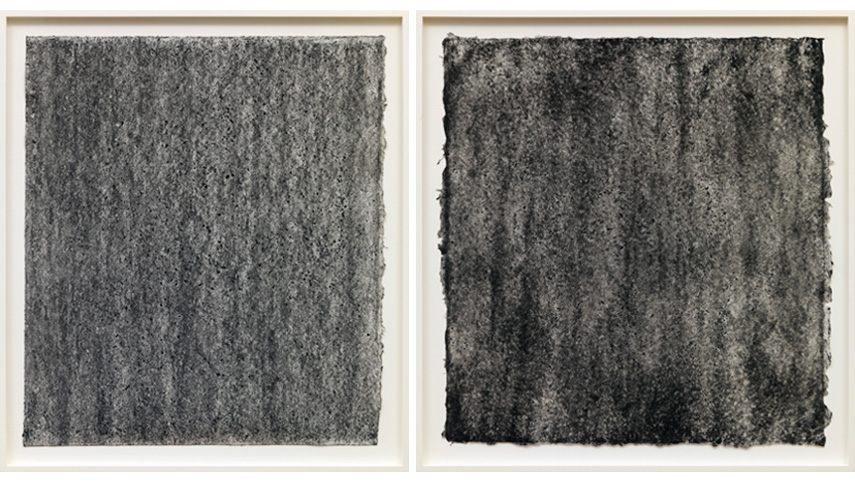 Dense Abstract Imagery by Richard Serra
Richard Serra is best known for his large-scale minimalist installations. These humongous artworks, usually made from metal sheets, powerfully reflect the nature of the used material. And though he owes his fame to these large self-supporting sculptural works, his abstract and equally minimalist drawings are just as important part of his creative expression. Richard Serra often used his drawings as a tool for exploring new concepts and ideas, but also the complicated relationship between the artworks and the viewers. The artist radically changed the traditional idea of drawing and expanded the concept through new techniques, monumental scale of his works and meticulously created relationships with the surrounding space.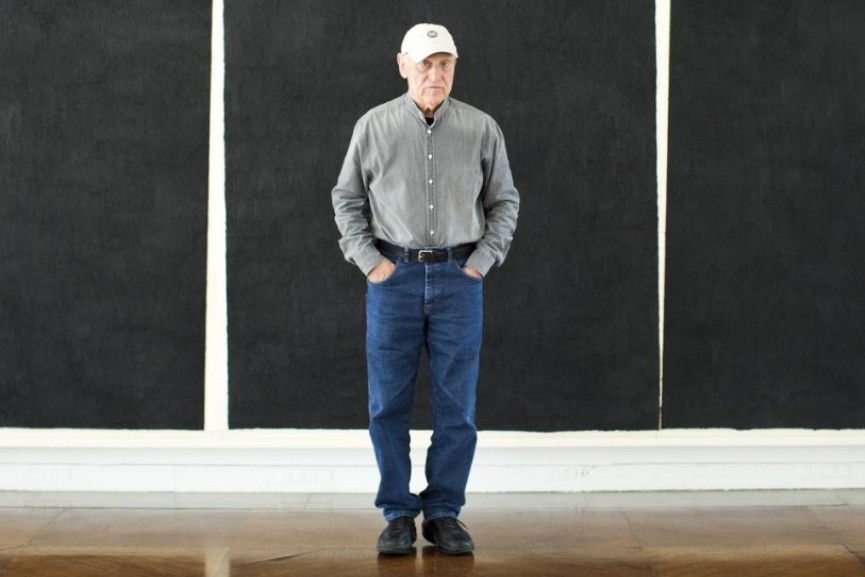 Exploration of New Drawing Methods
Ramble Drawings exhibition gets its title from the series of sculptures that the artist was working on at the time of its creation. The drawings were produced on handmade paper, which is why the size of every piece is slightly different. Richard Serra uses lithography crayon and black pastel powder to create a variety of dense, atmospheric pieces. Some drawings were made with the method of two sheet pressure transfer, that leaves behind traces of metal tools used in its creation, thus shifting the attention from the artwork itself to the artistic process. Other artworks were produced with a more traditional technique of leaving direct markings on a single paper sheet.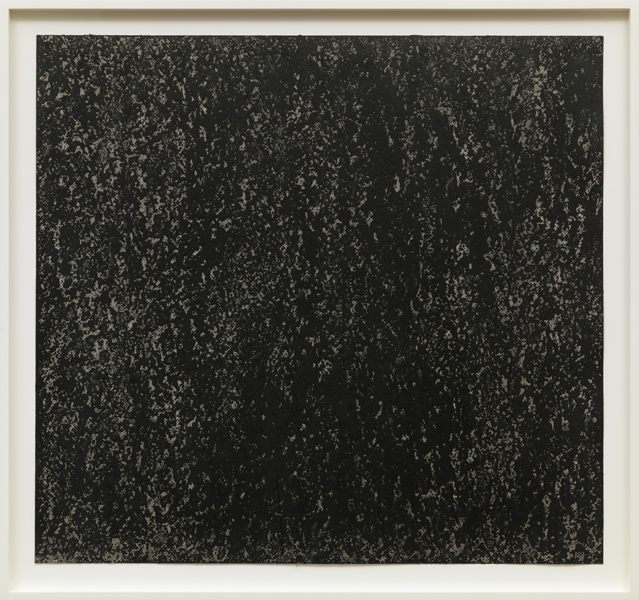 Ramble Drawings at Gagosian Gallery in Paris
If you weren't previously introduced with Richard Serra's drawings, the upcoming exhibition will give you the opportunity to get to know a side of the prominent artist that you've never seen before. Compared to his sculptures, these artworks seem small and delicate, but still maintain the same extraordinary ability to ground the viewers in the here and the now. Ramble Drawings exhibition of works by Richard Serra will open on Thursday, January 28th and will be on view till April 2nd, 2016 at Gagosian gallery in Paris.
Featured image : Artist Richard Serra, photo from WideWalls archive