The city of Richmond, Virginia will host an amazing art event at the peak of the summer season – an event that will attract mural lovers from all over East Coast to this lovely city. Art Whino, a DC based art gallery whose mission is to bring together pioneers and freshest talent from around the world, is bringing ten muralists for the Fourth installment of the Richmond Mural Project. After quite successful editions of Richmond Mural Project in the last three years, the organizers have decided to continue with this project, with the goal of creating over 100 murals by world renowned talents in the first 5 years alone (if you are a street art lover, be sure to check out our latest street update). This year, the Richmond Mural Project visitors will be able to see some really amazing murals.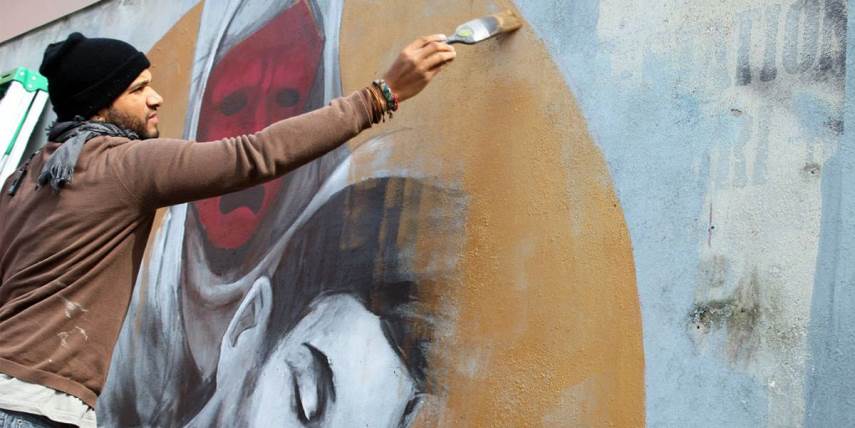 Artists to Create New Murals in Richmond
Since the beginning of the project, over 60 murals were created within Richmond Mural Project. Art Whino is bringing another 10 muralists for another round of murals. Expanding on the body of murals, Art Whino curates a dynamic range of styles and subject matters providing a glimpse into a worldwide movement in one city. If the project is completed, Richmond will attract worldwide attention of mural lovers. Richmond Mural Project 2015 is the next step in completing the goal of establishing Richmond as a landmark destination for internationally recognized murals. Richmond Mural Project 2015 will bring ten amazing muralists from around the world: Caratoes (Hong Kong), Clog two (Singapore), D*Face (UK), Evoca1 (Florida), Inkten (Singapore), James Bullough (Berlin), Jason Woodside (New York), Jerkface (New York), Moya (Japan), Nils Westergard (Richmond) and Taylor White (North Carolina).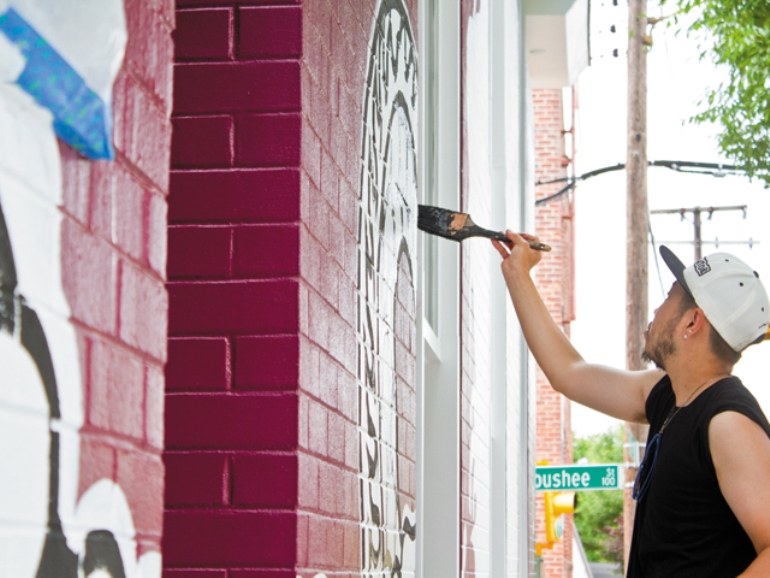 Richmond Mural Project 2015 Program
Although the action in Richmond will last for two weeks, it is important to mention several dates that could be considered as highlight events of the Richmond Mural Project 2015. The main reception (outdoor reception) will take place on July 18th, on 2727 West Broad St. The visitors will enjoy live painting by Mas Paz, live music by three local bands and two DJs, and video projection of murals in progress. This event is free and for all ages. Don't forget to attend the kick-off reception that will take place on July 12th in Sabia Restaurant, on 2727 West Broad St Richmond. There you will be able to meet and welcome the muralists. However, these two events are only the beginning; visitors should be patient and wait for all murals to be finished by the end of the program.
Video About Richmond Mural Project 2014

Richmond Changes Its Face With Mural Project
After Richmond Mural Project 2015, this beautiful city will indeed change its face. And not only in aesthetical terms. By concentrating a large number of murals throughout the city, the project will increase tourism and will help local business thrive. So, be sure to visit Richmond in July, during Richmond Mural Project 2015, organized by Art Whino. It is on from July 14th through July 28th.
Sign up for My Widewalls, it's free of charge! You'll be informed about the latest developments in the world of art!
Featured Image: Moonshine (courtesy of Art Whino)
All Images used for illustrative purposes only.