This September, the streets of Croydon will be taken over by art. Following the success of Warhol Croydon Month in 2017, which celebrated life, career and legacy of Andy Warhol, the town will see the first edition of the annual RISEFestival organized by RISEGallery, celebrating the UK and international Urban Art in all its glory.
Expected to become London's largest international Urban Art Festival, RISEFestival will bring together some of the world's leading urban artists who will add more color to the already vibrant streets of Croydon. For ten days in September, the festival is expected to bring around 30,000 visitors to the town.
The RISEFestival Teaser
Participating Artists
The first annual edition of RISEFestival will bring together 65 artists from all over the globe who will create over 60 new murals and a number of new installations in and around the town center, including Ben Eine, Sonny, Otto Schade, Dan Kitchener, Schoony, Lauren Baker, and Art & Believe.
This year's chosen feature artist will be Dotmasters who featured in Banksy's Exit Through the Gift Shop. Dotmasters is also the founding member of C6.org, a new-media-based collective of art-pranksters, active throughout the 90's whose aim was to bridge the gap between art and activism with events that would catch all the attention.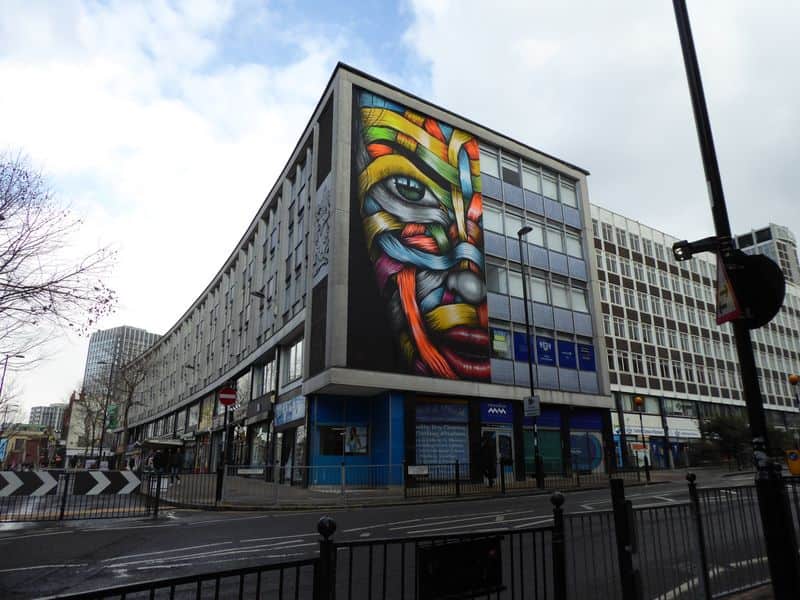 The Program
In addition to the public art program, the festival will present an exclusive exhibition hosted by RISEGallery and a new pop up gallery showcasing amazing and affordable artwork.
This will all be accompanied by a ground-breaking programme of free events including live music, workshops, walking tours, independent film screenings, some of which will be UK premieres, and a major block party with world-renowned DJs.
Kevin Zuchowski-Morrison, the owner of RISEGallery, noted that the gallery has been driving public art in Croydon for the last four years. "The festival will really solidify Croydon's position on the international urban art scene as one of the key places in Europe to visit for street art," he added.
The RISEFestival Map
RISEFestival in Croydon
Organized by RISEGallery, RISEFestival will take place in Croydon from September 5th until September 15th, 2018.
The city officials are excited that RISEFestival will be making its debut in Croydon. While Councillor Oliver Lewis, Croydon Council cabinet member for culture, leisure and sport, sees the festival as another big step in "changing perceptions of Croydon through the calibre of events we're hosting, and by leading the way for London on urban art," Croydon Council Cultural Director Paula Murray is especially pleased about the mix present at the festival and "particularly women working in street art."
Featured image: Sonny - Dancer. All images courtesy of RISEfestival.