World renowned Belgian street artist, ROA, presented his latest works on paper last December at the San Francisco White Walls Gallery. This exceptional exhibit titled 'Paper Trails' is a must see, so here you go:
Paper Trails
Paper Trails represents an array of intimately rendered assemblages, with an emphasis on ROA's drawings of animals, typically featured in his art. Stimulated by his numerous world travels, the artist produced a series of realistic, meticulous drawings of species he was introduced to while touring the globe. Small, juxtaposed drawings are arranged within worn wooden frames or boxes, pinned to the background upholstered in cloth, as if they were documents in the studio of a biologist. The drawings are executed on maps, calculations, graphs, boards and vintage papers, which contributes to their antique-looking character and evokes the dawning era of natural sciences. Carefully portraying every particular segment, limb or recognizable component of an animal's body, ROA alludes to the evidence of scientific field research and recreates the researcher's cabinet in an imaginative way.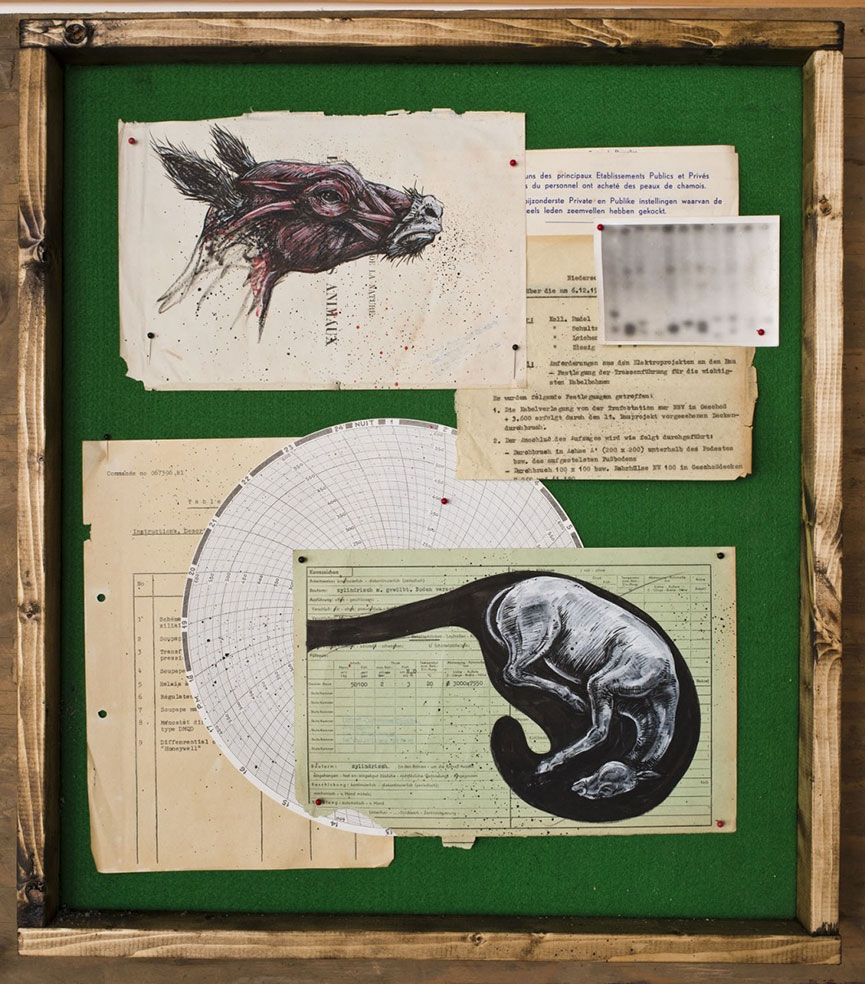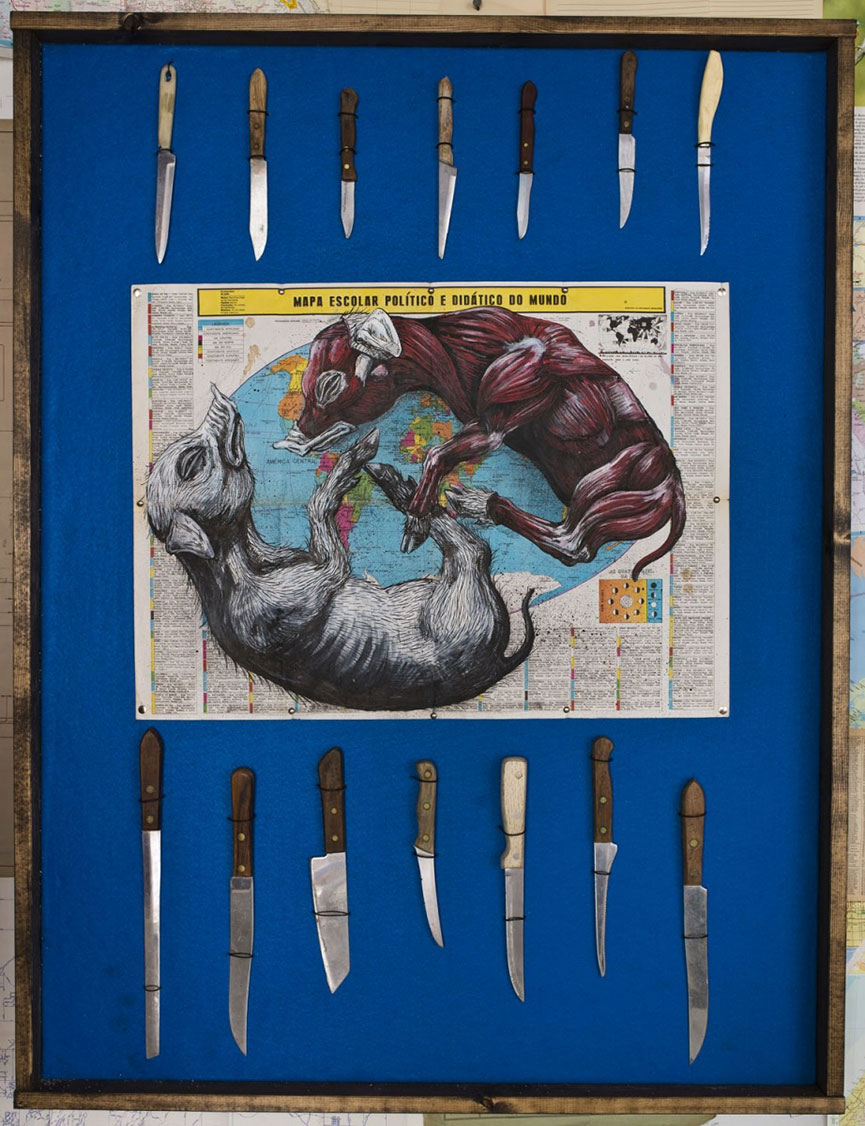 ROA's Imagery
The visitor can expect to enter the natural world of the city outskirts and to encounter creatures banned from the urbanized areas of modern civilization. ROA's interpretation of these species is displayed through his signature dissections and realistic representations of anatomical details such as claws, sections, wings, teeth, but through assemblage pieces containing multiple drawings and interactive quality. Featuring the animals that have been forcefully exiled to the rims of metropolitan districts, ROA brings them back to the land where they originally belong. Piles of gun shells featured on the assemblages comment on the human-caused extinction or endangerment of the portrayed wildlings. Wild boars and elephants, porcupines, birds and alligators once again inhabit their country, provoking contemplation on modernization, pollution and elimination of infinite number of species. Paper Trails exhibition is entirely intimist in concept, allowing the viewer a direct connection with the gentle beings that were cast aside, thus conveying a compelling environmentalistic message. As if he were leaving trails of the witnessed annihilation of critters, ROA pushes the observer into a self-analysis and simultaneously tells the story of his travels.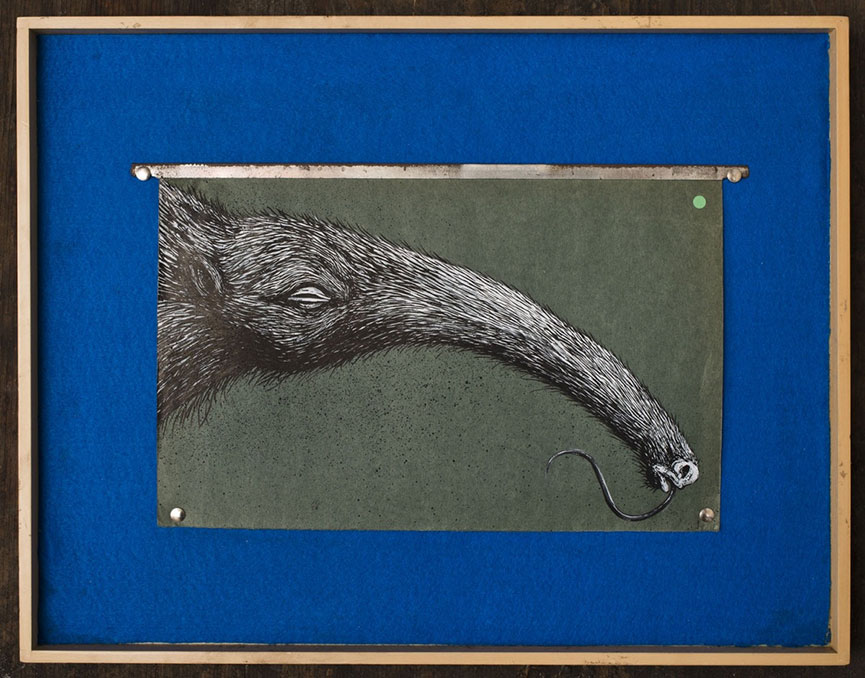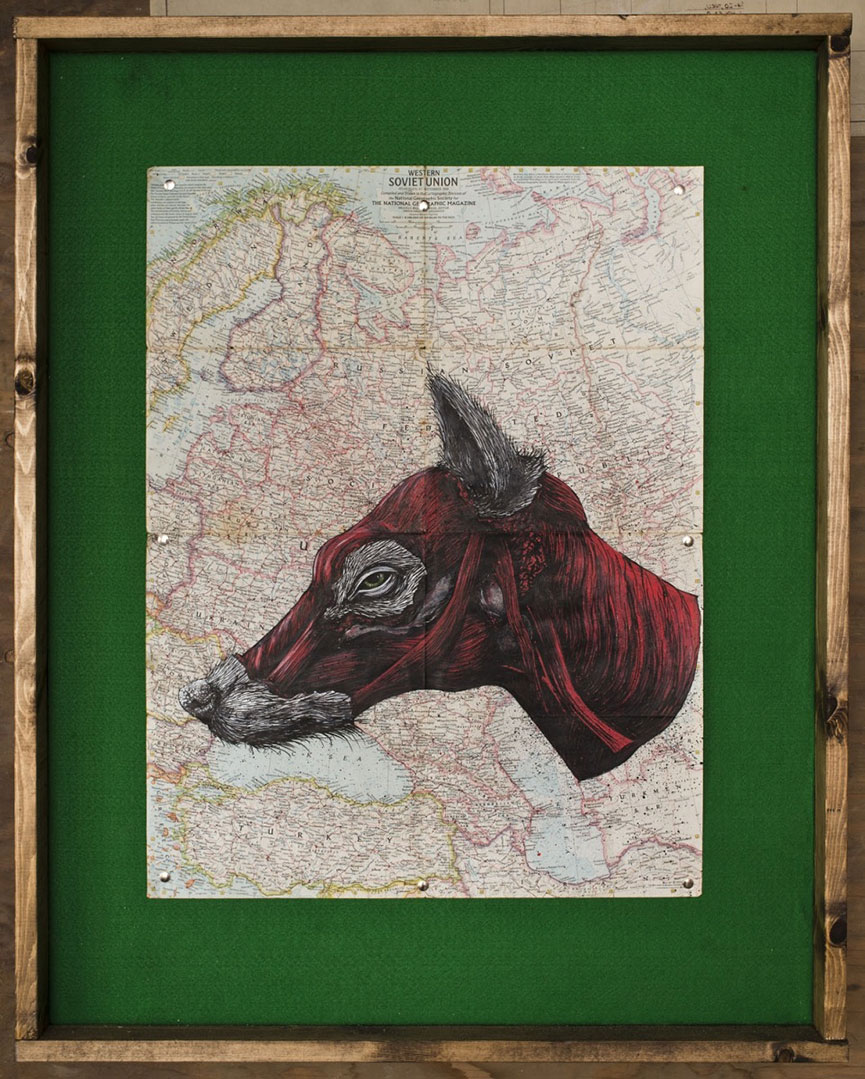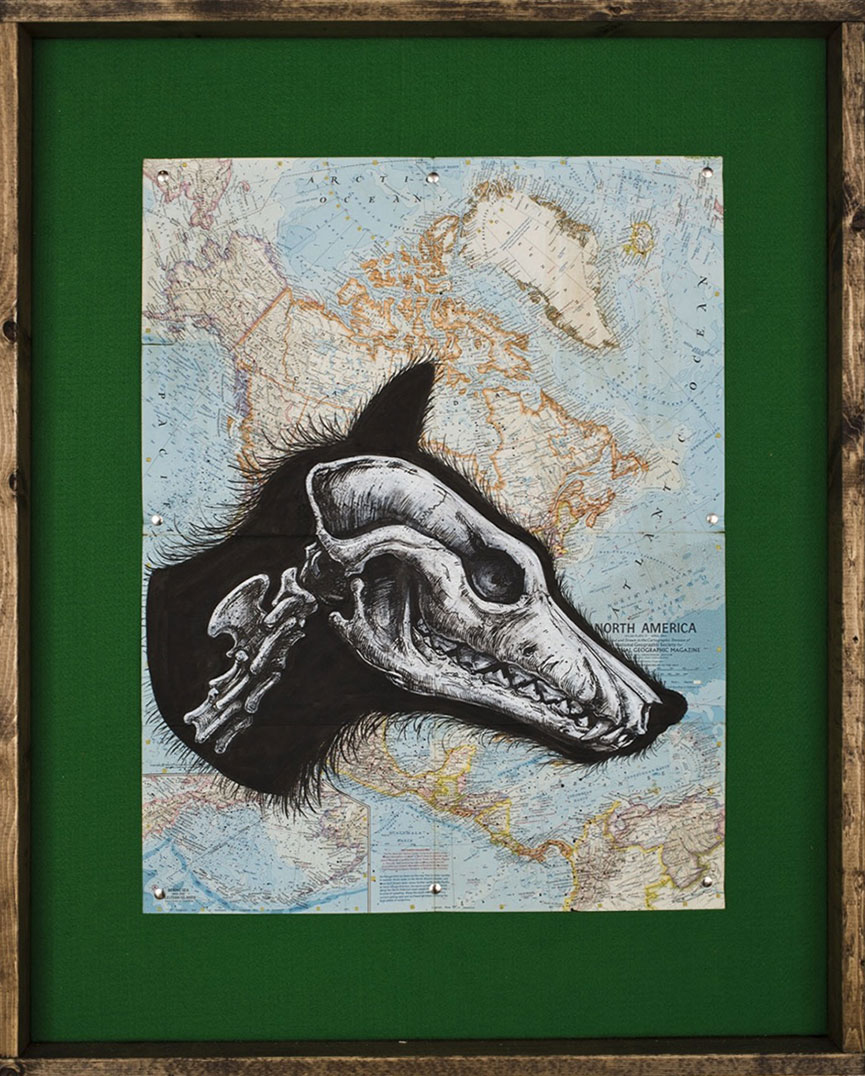 ROA's Artwork
ROA has built his reputation on now famous, large-scale, black and white murals illustrating animals indigenous to the site area. They are sometimes displayed in charming, loving or peculiar positions and sometimes dissected, butchered or stripped to mere skeletons. His naturalistic images disclose an impressive draughtsmanship and mastery of a vast range of techniques related to mural and studio art. Today, he is known as one of the most productive and most distinguished street artists in the world. He painted a large number of works in his native Belgium and in some of the major cities of the planet, including Mexico City, New York, Los Angeles, London, Paris, Sydney etc. ROA's attractive and beautiful imagery has become one of the most intense environmental artistic messages we can encounter in urban areas of the globe.