After World War I, major imperial forces shattered into pieces, numerous European economies collapsed, and outrageous atrocities were committed on all ends. The consequences of this war were still not articulated while the world kept on shifting quickly in the following decade marked by the exuberant decadence marching on the wings of new hope and creativity.
Modernism was at its peak as the cities grew larger, social conventions dropped, and the emancipation of women and minorities burst along with the rise of cinema and numerous tendencies in visual arts and architecture. The desire for a complete change was unstoppable.
The current exhibition Smoke and Mirrors. The Roaring Twenties at the Kunsthaus Zürich unravels the enormous legacy this particular decade has generated in various artistic fields with a specific focus on the artistic production released in the European capitals such as Berlin, Paris, Vienna, and Zurich.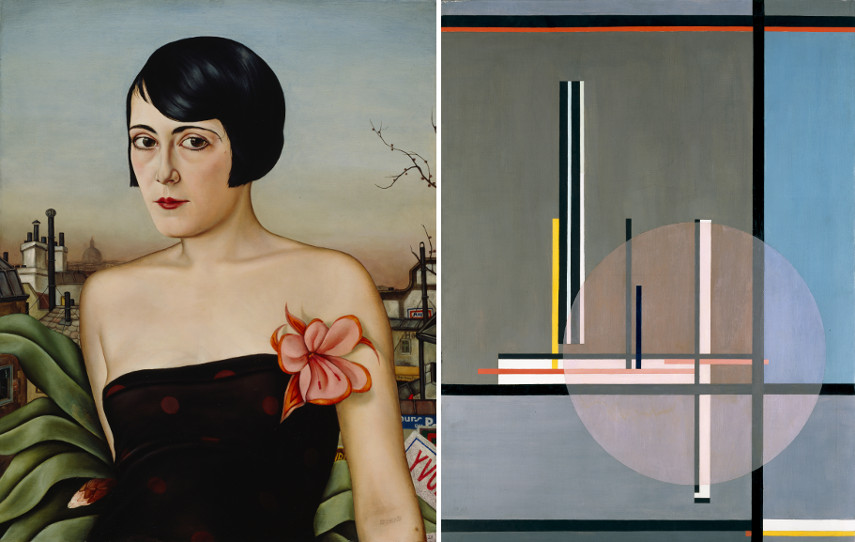 All About The Roaring Twenties
Although a century old, numerous artworks from this period still look very modern, even contemporary, so it is not surprising that the style of the Roaring Twenties is still a source of inspiration for imitators, as well as for a new generation of artists.
Therefore, the decade marked by the flopper image, Le Corbusier's visionary projects, the sensuality of Marlene Dietrich, sexual ambiguity, cabarets, and the German Expressionist cinema, Margarete Schütte-Lihotzky's Frankfurt kitchen, and Moholy-Nagy's New Vision of photography, and the avant-garde ideas proposed by Dada, New Objectivity, and Bauhaus is analyzed in regards to the practices of contemporary artists who engage with the formal language and themes of the 1920s.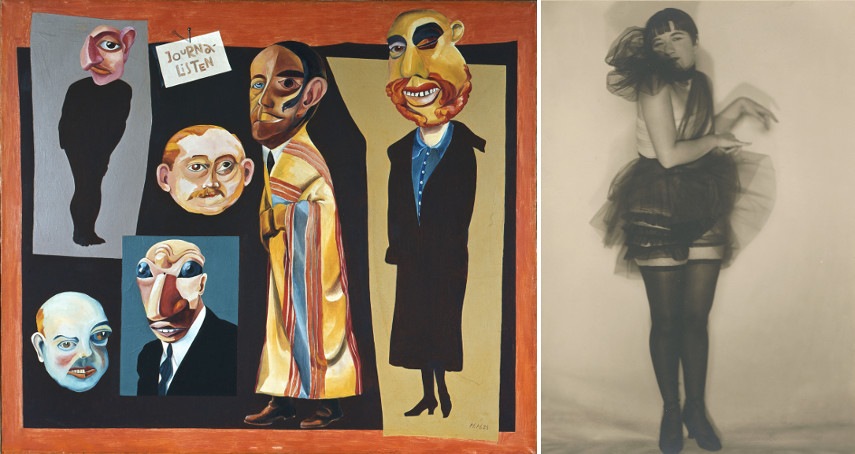 The Installment
The exhibition includes all the media of the 1920s spanning from painting, sculpture, and drawing to photography, film and collage, fashion and design, with the works of eighty artists such as Hans Arp, Josef Albers, Johannes Baargeld, Kader Attia, Josephine Baker, Erwin Blumenfeld, Coco Chanel, Constantin Brancusi, André Breton, Adolf Dietrich, Marcel Duchamp, Max Ernst, and many more.
Cathérine Hug, who curates this exhibition, decided not to arrange the works in chronological order or by genre, but to group them in regards to the context of dominating socio-cultural issues of the 1920s. In that way, the war trauma, new role models, pluralist perspectives, and the body in movement are underlined.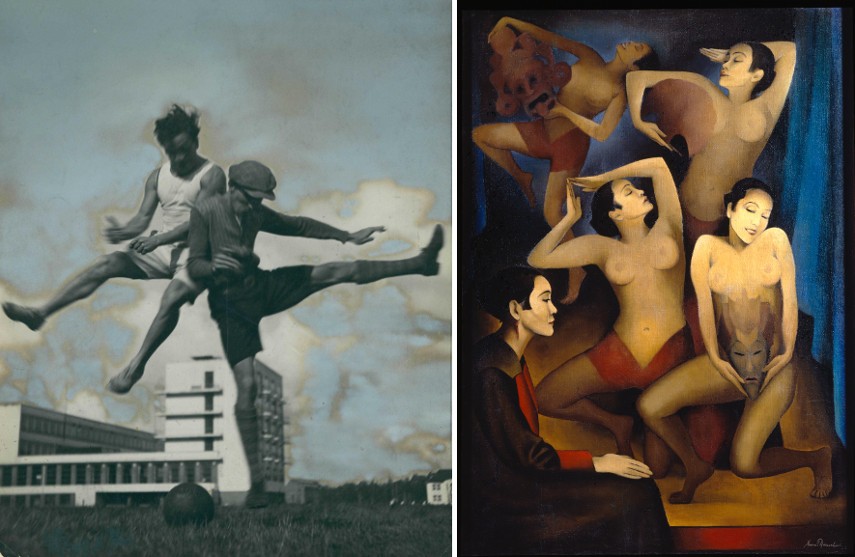 Smoke and Mirror at the Kunsthaus Zürich
A dense program will accompany the exhibition including talks, guided tours an a concert to emphasize the creative processes and establish a parallel with the contemporary social and economic issues.
Smoke and Mirrors. The Roaring Twenties will be on view at the Kunsthaus Zürich until 11 October 2020. Afterward, the exhibition will travel to the Guggenheim Museum Bilbao in spring/summer 2021.
Featured image: Exhibition views'Smoke and Mirros. The Roaring Twenties'. Kunsthaus Zürich, July 2020. Photo © Franca Candrian, Kunsthaus Zürich.