Rob Lowe aka Supermundane is an artist who loves words, loves to draw, and loves to draw words. That said, the fact that he found his artistic name searching through dictionary shouldn't surprise us. The word 'supermundane' doesn't have a synonym in the modern language but its original meaning is 'not Earthly; without physical presence'. Rob's work is multidisciplinary, he does graphic designing, typography, illustrations and he is a writer with over 15 years experience in the creative industry. His signature mesmeric drawings have been published and exhibited worldwide. In 2012, he even started a new direction of pure line and colour, exploring depth, movement and optical effects. Rob also designs the children's magazine Anorak and in 2009 he began a new publishing company called Present Joys.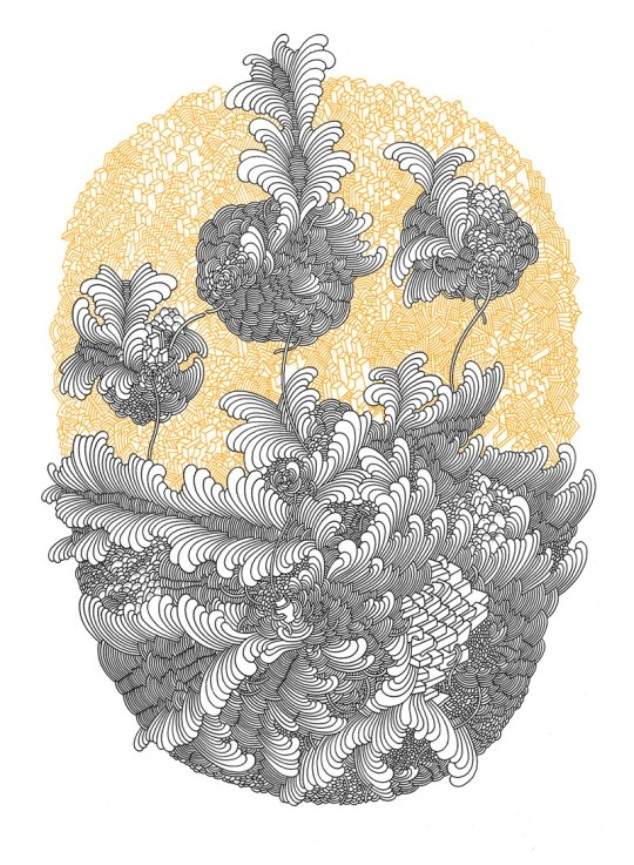 He Can Do It All
The London based artist has been involved into designing some of the most groundbreaking independent magazines in the last decade that, except from the children magazine, include the award-winning food quarterly 'Fire and Knives'. Supermundane's clients include names like Apple, V&A, Wallpaper, Nokia, Orange, Penguin, NYC, Liberty, New York Times and The Guardian. His practice is defined by an distinctive use of colour, line and simplicity which can be seen through all his different disciplines from typeface design to his personal works.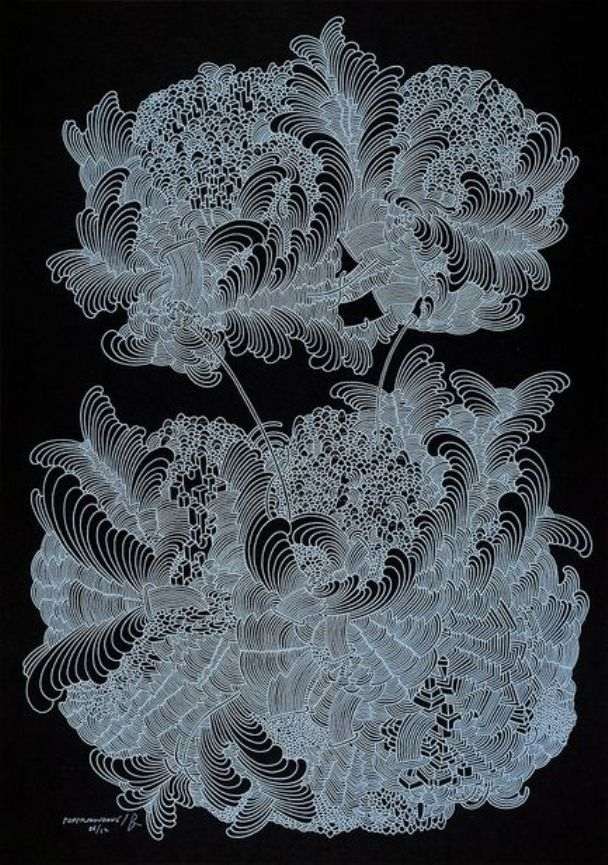 Here And There
On August 29th, the British artist will have the opening of his latest solo exhibition 'Here and There' at the No Walls Gallery in Brighton,. All the way until September 20th, the visitors will get the chance to experience the world Supermundane has created with his microscopic detail and universal distance and the eclectic grouping of work in various mediums that the artists has worked in. Multicoloured lines – echoing those found on the trunks of trees – represent the interior of the organic drawings. These differences of scale are set directly next to each other allowing a contrast between here and there.