Richard Saltoun Gallery announced Robert Filliou's first solo exhibition in London, with the company of three other British artists: Barry Flanagan, John Latham and Tony Morgan, and one Irish, James Coleman. The show features some of Filliou's trademark works, such as Optimistic Boxes, Pink Spaghetti, Hand Shows, a Frozen Exhibition, the Most Curious Invention of the Gaga Yogi and the Deathless Dying of the World. Joining the journey there will be unrevealed overseas guests and special video sessions.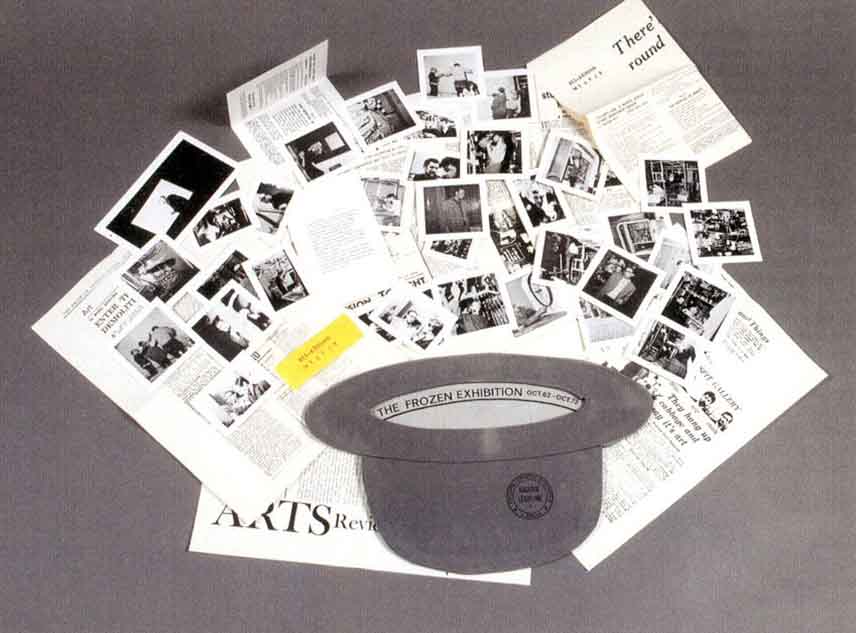 Aesthetic Non-Events
Robert Filliou is a French Fluxus artist, filmmaker and sculptor, whose conceptual art poses questions even today. He challenged the role of art in everyday life and its status as a final product through conceptual strategies and innovative techniques, using "poor" art mediums, such as every day objects and spreading them through poetry, performance and video. Following the idea that art can happen any time, at any place, he established himself as a "happenings maestro" and an "action poet", calling for the participation of the public in order to complete his art and make it work, not far from the performance of Jay Z and Marina Abramovic had earlier this year. His positive political interest over the world and society brought him close to other Fluxus artists, George Maciunas, George Brecht, Dieter Roth, Daniel Spoerri, and Emmett Williams.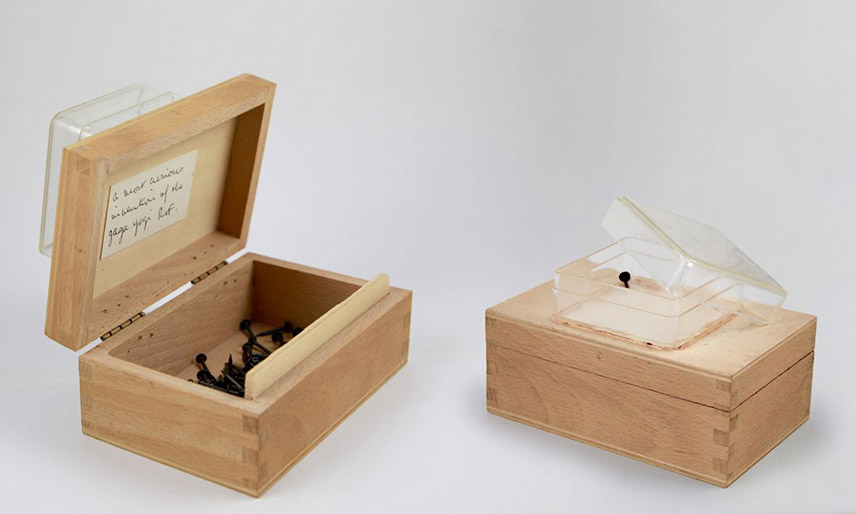 The Birth of Art
Filliou's radical approach to art planted its seeds in the early '60s, when some of his, and world's, most significant projects and events were created. The Legitimate Gallery (La Galerie Légitime) is a miniature art gallery contained inside the artist's hat; the Permanent Creation (uniting reflection and action to creativity), the Constant Festival (an imaginary art network) and the Republic of Genius (La République géniale), where people enter its territory to develop their genius rather than their talent and research is no longer the privileged domain of the person who knows, but of the person who does not know. Filliou also first proposed Art's Birthday in 1963. He suggested that 1,000,000 years ago, there was no art. But one day, on January 17 to be precise, Art was born. Filliou says it happened when someone dropped a dry sponge into a bucket of water. He also proposed a public holiday to celebrate the presence of art in our lives. Art's Birthday was first publicly celebrated in 1973 in Auchen, Germany and at the same time in Paris, France.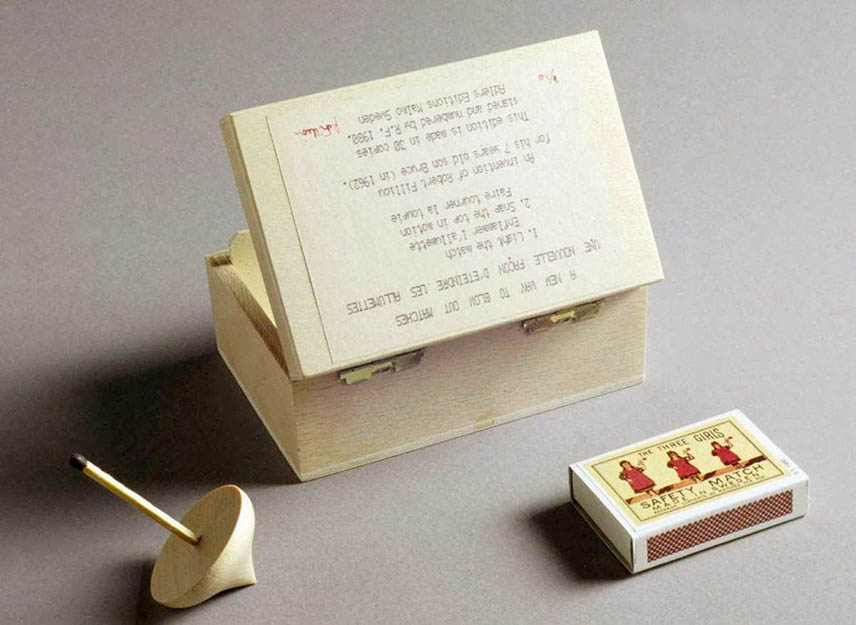 World's Traveler
Robert Filliou was one of the most innovative artists of the twentieth century. Aside from being an artist, he worked as a United Nations adviser and was sent to Korea for three years. He worked for Coca Cola as a laborer, and achieved a masters in economics. He lived in Egypt, Spain, Denmark, Canada, and France. He receive the first Schwitters prize of the city of Hanover. He died in a monastery in France in 1987. The exhibition at Richard Saltoun Gallery runs through January 30th, 2015.
If you like what you see, sign up for My Widewalls for more!