The efforts made primarily by the Latino and Black transgender community during the 1969 Stonewall riots enabled the sprawl of the LGBTQ movement and rapid consolidation throughout the 1970s in a broader social context. However, social emancipation was severely endangered by growing conservatism, thanks to the activity of Anita Bryant, and the appearance of what was maliciously described as Gay Plague, better known as AIDS.
This horrid disease shook the community to the core, so the activity of various writers and visual artists throughout the 1980s was very much politically charged and related to the AIDS crisis and similar subject matter. In order to present the strength of the community and the enormous value of each specific individual, the American photographer Robert Giard decided to capture portraits of prolific actors of the vulnerable, yet emerging queer art scene of the eight decade. Those shoots are historically important, since they provide a valuable case study of an array of personal and collective struggles taking place during these grim times.
New York-based gallery Daniel Cooney Fine Art will present the second solo exhibition of Giard's by focusing on a selection of fifty-three vintage prints from the photographer's series of over six hundred photographs of LGBTQ writers, artists, and activists made from 1985 to 2002.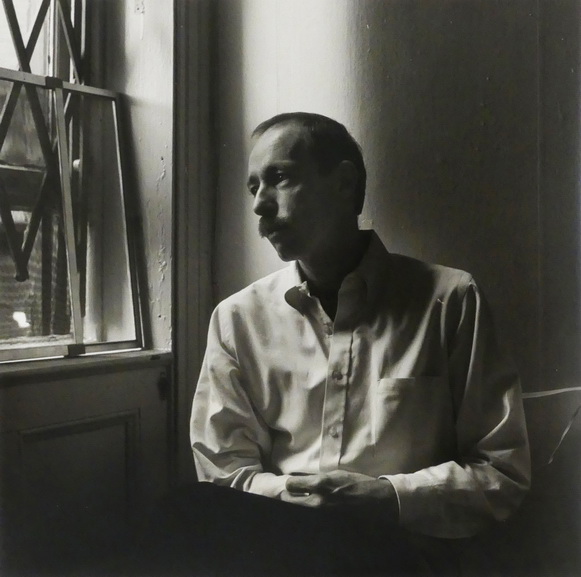 The Exhibition Context
Robert Giard started using the camera in 1972 and was very much focused on landscapes, portraits of friends (many of them artists and writers), and the nude figure. Two years later, he started living with his life partner Jonathan Silin in Long Island where they remained for nearly thirty years until his death. The photographer was apparently much involved with the queer community, and so in 1985, his career took an expected turn. After seeing Larry Kramer's performance The Normal Heart, Giard made a decision to devote his energy to photographing LGBTQ writers, pioneering performance artists, and activists.
All of the photographs made throughout the year were gathered in a book called Particular Voices which was published in 1997 by The MIT Press. It was released simultaneously with a large exhibition at the New York Public Library, an institution which holds the largest institutional collection of Giard's work with 150 prints in the collection.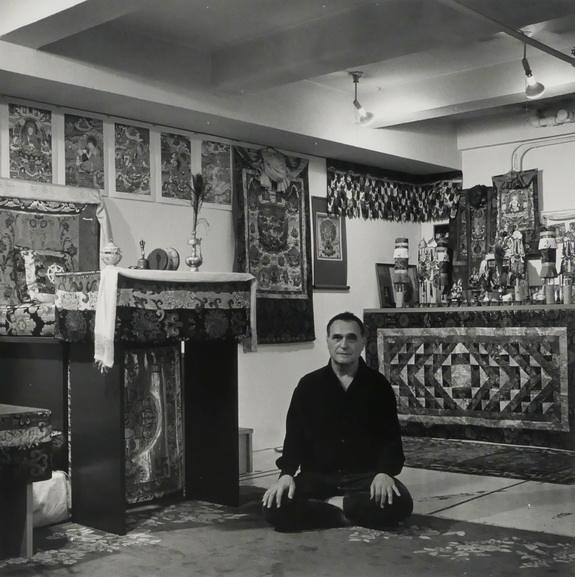 The Iconic Portraits
The photographs represent an astonishing archive of famous as well as less known authors and artists such as Arnie Zane, Paul Monette, Ellen Myles, Charles Henri Ford, Adrienne Rich, Taylor Mead, and many others. What makes them so special is the fact that they are a result of some sort of relationship between the photographer and his sitter – the friendship, understanding, and compassion.
Giard's book and the upcoming exhibition of the same title is an extremely important visual documentation of the blossoming queer voices in the wake post-Stonewall and the AIDS crisis period.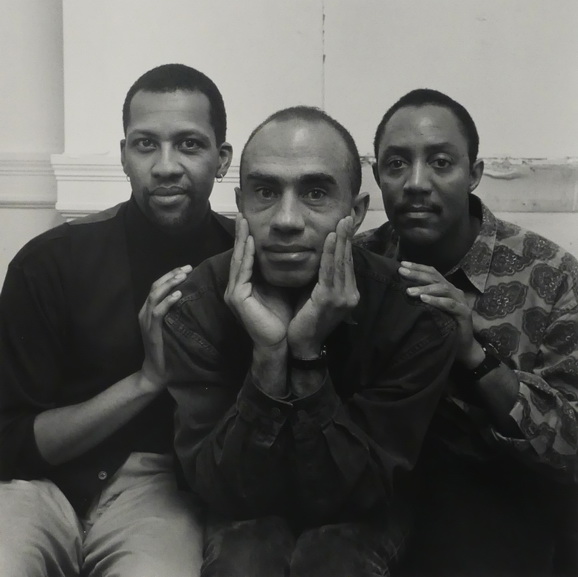 Robert Giard at Daniel Cooney Fine Art
The exhibition was carefully prepared in regards to Giard's consciousness of presenting the marginalized population of the time, and as an important event coinciding with the 50th anniversary of the Stonewall Riots.
Particular Voices - Portraits of LGBTQ Writers, Activists, and Artists, 1985 – 2002 will be on display at Daniel Cooney Fine Art in New York until 26 July 2019.
In order to bring you closer to how Robert Giard observed the 1980s queer community, we decided to present a selection of five portraits of distinguished personalities made by the photographer within a top list you can read below.
Featured image: Robert Giard - Allen Ginsberg With His Portrait of William Burroughs, New York City, 1986. Gelatin silver print, 15 x 15 in. Courtesy of the artist and Daniel Cooney Fine Art.
Sylvia Rivera
The iconic Latina transgender activist, Sylvia Rivera was one of the fist individuals to start the Stonewall revolution. Certain scholars even consider her as a founding member of the Gay Liberation Front. Together with another significant trans persona and an activist, Marsha P. Johnson, Rivera co-founded STAR or the Street Transvestite Action Revolutionaries, a group entirely focused on helping homeless young drag queens, gay kids, and trans women.
Featured image: Robert Giard - Sylvia Rivera, Brooklyn, 1999. Gelatin silver print, 15 x 15 in. Courtesy Daniel Cooney Fine Art, NYC
Allen Ginsberg
This portrait was made by Robert Giard in 1985 and it features the legendary American writer and poet Allen Ginsberg, one of the leading figures of the Beat Generation during the 1950s and the counterculture of the 1960s and 1970s, especially the Hippie movement. This figure publicly criticized economic materialism, militarism, and sexual repression, and was an early experimenter of drugs and openly gay through his work and in a broader public sphere. Ginsberg's entire activity was radical so it is not strange that he stood as a role model to numerous artists who started producing art during the mentioned decades.
Featured image: Robert Giard - Allen Ginsberg With His Portrait of William Burroughs, New York City, 1986. Gelatin silver print, 15 x 15 in. Courtesy Daniel Cooney Fine Art, NYC
Larry Kramer
Larry Kramer is an American playwright, film producer, and LGBT rights activist who began his career by rewriting scripts for Columbia Pictures, and later for United Artists. There, he wrote the screenplay for the film Women in Love made in 1969 which got him an Academy Award nomination, and once again he came to spotlight after 1985 play The Normal Heart, produced at The Public Theater in New York City. Kramer co-founded the Gay Men's Health Crisis, world's largest private organization assisting people living with AIDS. Kramer grew frustrated with bureaucratic paralysis and the apathy of gay men to the AIDS crisis; he also co-founded the AIDS Coalition to Unleash Power (ACT UP) in 1987, an important protest organization which served for public awareness regarding the AIDS crisis.
Featured image: Robert Giard - Larry Kramer, New York City, 1989. Gelatin silver print, 15 x 15 in. Courtesy Daniel Cooney Fine Art, NYC
Adrienne Rich
Adrienne Rich was one of the most important feminist authors, very critical of the rigidity of feminist identities and proposed the lesbian continuum - a female continuum of creativity and solidarity which has impacted and even filled women's lives. She received quite a recognition just after publishing her first collection of poetry, A Change of World. Rich was a firm believer in social emancipation and so she famously declined the National Medal of Arts, protesting the vote by House Speaker Newt Gingrich to end funding for the National Endowment for the Arts.
Featured image: Robert Giard - Adrienne Rich, Santa Cruz, 1989. Gelatin silver print, 15 x 15 in. Courtesy Daniel Cooney Fine Art, NYC
Charles Henri Ford
Last, but not the least on our list is Giard's portrait of Charles Henri Ford, American poet, filmmaker, photographer, and collage artist. He edited the Surrealist magazine View (1940–1947) in New York City, directed an experimental film, and inspired Andy Warhol during the 1960s. Ford's partner was artist Pavel Tchelitchew, and he published more than a dozen collections of poetry, exhibited his artwork in Europe and the United States.
Featured image: Robert Giard - Charles Henri Ford, NYC, 1989. Gelatin silver print, 15 x 15 in. Courtesy Daniel Cooney Fine Art, NYC