Talking about street art in Poland without mentioning Robert Proch is as unimaginable as talking about Polish contemporary art in general without speaking out his name. Indeed, these two worlds are crucial for this incredibly talented young individual, so much so there was never the need for him to decide between the two, as he simply belongs to both. He is also simultaneously an abstract and a figurative artist, someone who is spontaneous, but also constructive, a painter of the urban landscape and the human experience alike. For his first ever exhibition in Italy, Robert Proch will present new artworks on canvas and drawings, at Rome's Wunderkammern.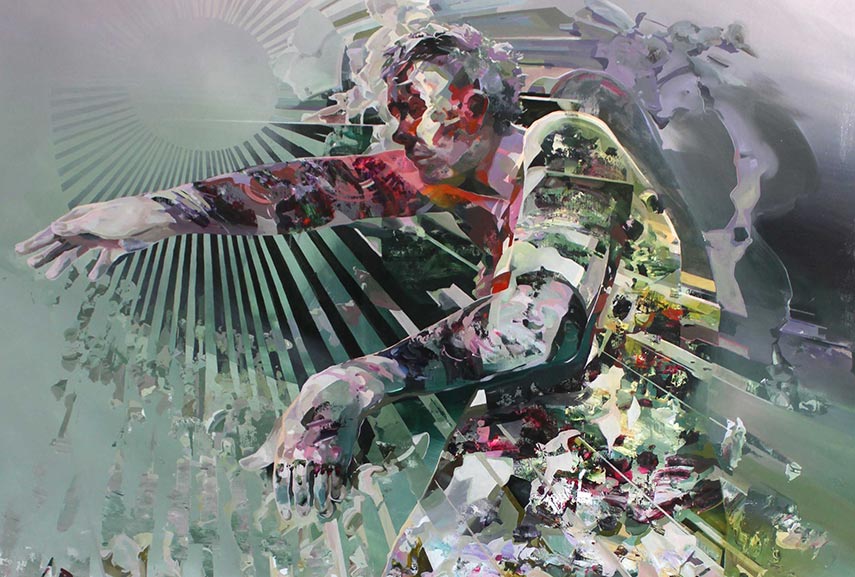 An Experiment of Imagination
The continuous flow of exhibitions ever since 2009 onwards stands to confirm Robert Proch as one of the most prominent contemporary artists over and over again. His unique art has been shown around the world, introducing the urban art audience to a special kind of blend between realism and abstraction. Robert Proch's is a portrayal of the modern society, its members and environments, through the controlled chaos of colors, shapes and complex narratives. The artist takes on the everyday, the highly personal experiences, feelings, moods, thoughts, and isolates them in a sort of a limbo, where they hang surrounded by the fragments of their own world. He doesn't strip them of their essence; rather, he further emphasises it, donning a web of metaphors and suggestions for the viewers to delve into.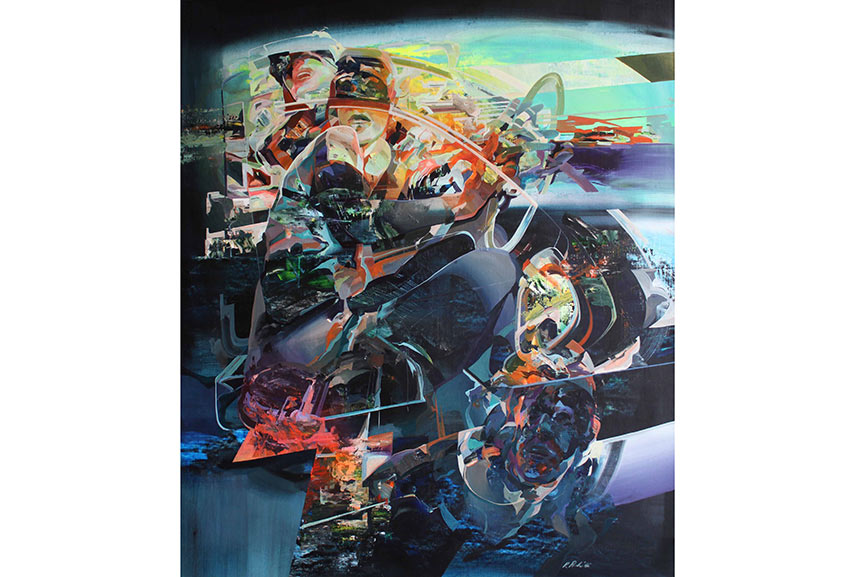 Crossing the Line
What does it mean to be human today? What are the psychological and physical characteristics the modern man needs to possess in order to overcome the obstacles encountered daily? What constitutes freedom? Robert Proch envisions these questions and looks for answers as to which factors impose conditions on our lives and actions. As we're influenced by others and driven by our own needs, we seek for that magical concept of freedom and, according to the artist, sometimes we succeed in our quest to cross the line by experiencing a breaking point; one where everything finally becomes clear and we're able to take that formerly frightening step forward. Yet, if we don't, will we finally be forever trapped in our own misery? The human figures in the works of Robert Proch flail between the two realities - or perhaps imaginary conditions? - in a thrilling visual suspense.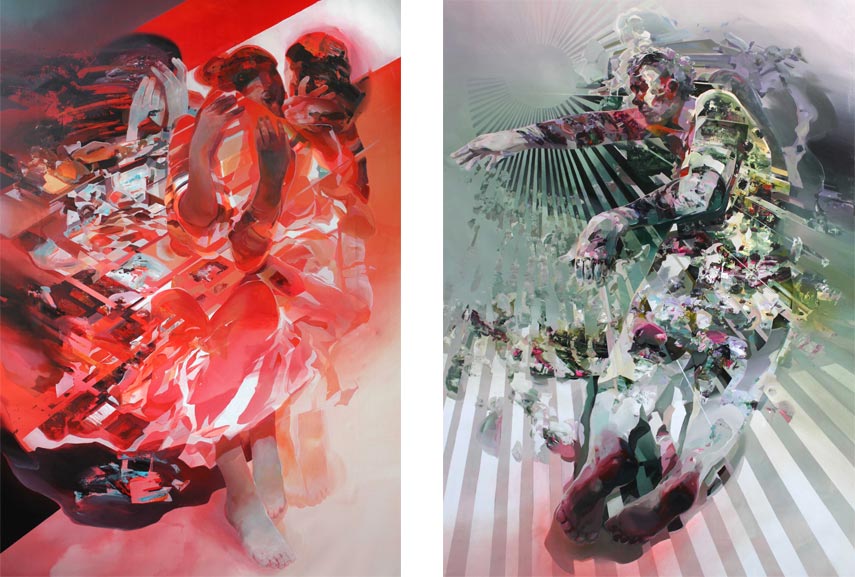 Robert Proch at Wunderkammern Rome
Relying on his memory, Robert Proch recreates the very core of the way we experience and process the world around us, through his remarkable skills and an intricate practice. In his paintings, murals and drawings, we recognise ourselves in the lives of others, living through the same kind of inevitable uncertainty. Crossing the Line, an exhibition of new works by Robert Proch, will be on view at Wunderkammern gallery in Rome, Italy, from April 16th through June 11th, 2016. The opening reception is scheduled for April 16th at 7pm, in the presence of the artist.
Featured image: Robert Proch in the studio. Image by Magda Proch. All images courtesy of Wunderkammern Rome.