One of the best known American neo-avant-garde artists of the post-war period, Robert Rauschenberg is celebrated for his pioneering combines, hybrid artworks based on the merge of painting and sculpture. However, it is not widely known that in the early phase of his career, the celebrated master wanted to become a photographer, despite the fact a closer look at his work reveals such a tendency with ease.
Later in his career, Rauschenberg did embrace the camera as an artistic tool, and during 1980 made an astonishing photographic series known as America Mix-16, currently exhibited at The Tampa Museum of Art.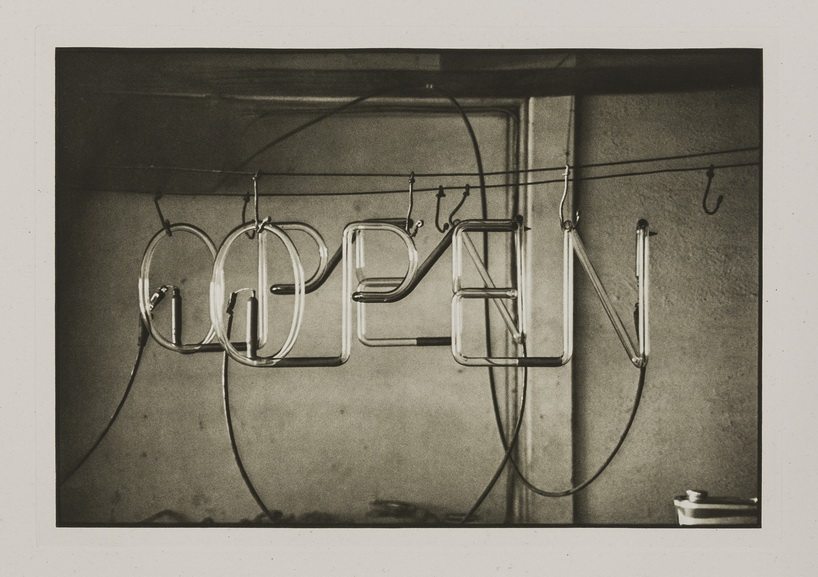 The Photographic Aspirations
Robert Rauschenberg actually studied photography at the legendary Black Mountain College, a progressive hub for the experimentation located in North Carolina, and he wanted to photograph America inch by inch. After realizing that this project is unlikely to be realized, the artist shifted to painting under the guidance of the famous Bauhaus master Josef Albers.
Throughout the years alongside other found materials, Rauschenberg used photographs from magazines, newspapers, and books, rather than his own images. In 1979 the artist took the camera once again and re-embraced the initial idea of capturing the country in a unique way. Joanna Robotham, Curator of Modern and Contemporary Art, who organized the exhibition stated:
Robert Rauschenberg's portfolio America Mix-16 reflects Rauschenberg's passion for photography. While his contributions to painting and sculpture have been widely celebrated, Rauschenberg's explorations in photography are not well known. This exhibition highlights the artist's photography practice and explores the significance of the found object in Rauschenberg's oeuvre.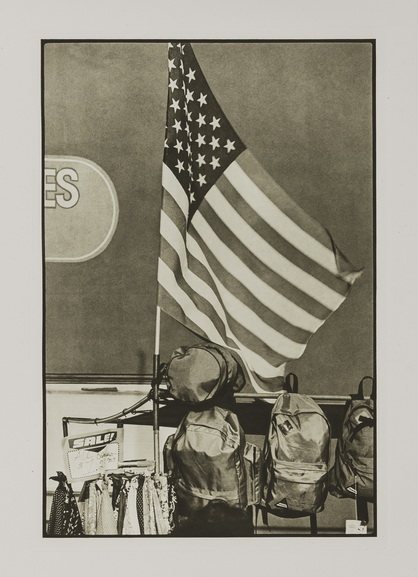 The Photogravures
Suite 1, also known as America Mix-16, is a portfolio of 16 photogravures made by Rauschenberg in 1983, and it consists of photographs of found vignettes or objects he noticed during his travels through various cities around the States - a rag hanging from the gas cap of an abandoned truck, or trashed objects resting on the sidewalk, for example.
For the production of this series, Rauschenberg collaborated with Master Printer Deli Sacilotto, the principal of Iris Editions in New York City. Namely, around that time Sacilotto was exploring photogravure, an 1850s printmaking technique developed to mass reproduce photographs in books and magazines at a high quality. The final result of the execution of Rauschenberg's shoots were photogravures saturated with rich tonal contrasts of light and dark.
Robert Rauschenberg at the Tampa Museum of Art
The current exhibition shows the artist's ability to present the beauty of discarded or found objects while conducting a sort of engaging commentary on American consumerism. These photographs should also be perceived in the context of Rauschenberg's oeuvre and his focus on the interplay between various textures, shapes, and materials found in his paintings and sculptures.
Robert Rauschenberg: America Mix-16 will be on view at the Tampa Museum of Art in Florida until 5 January 2020.
Featured image: Robert Rauschenberg - Truck from Suite 1 (America Mix-16), 1983, (detail). Boxed portfolio of 16 photogravures. 20 1/2 x 26 1/2 inches. Edition 7 of 40. Tampa Museum of Art, Gift of Gail and Arnold Levine, 1984.075.013. © 2019 Robert Rauschenberg Foundation. Photographer: Philip LaDeau. All images courtesy Tampa Museum of Art.