The early 1950s was a time when Robert Rauschenberg art was beginning to flourish. It was the heyday of the heroic gestural paintings of Abstract Expressionism. Rauschenberg challenged this tradition with an egalitarian approach to materials, bringing the stuff of the everyday world into his work. Working alone and in collaboration with others American friends, the celebrated artist invented new, interdisciplinary forms for his artistic practice that helped set the course for the arts of the present day.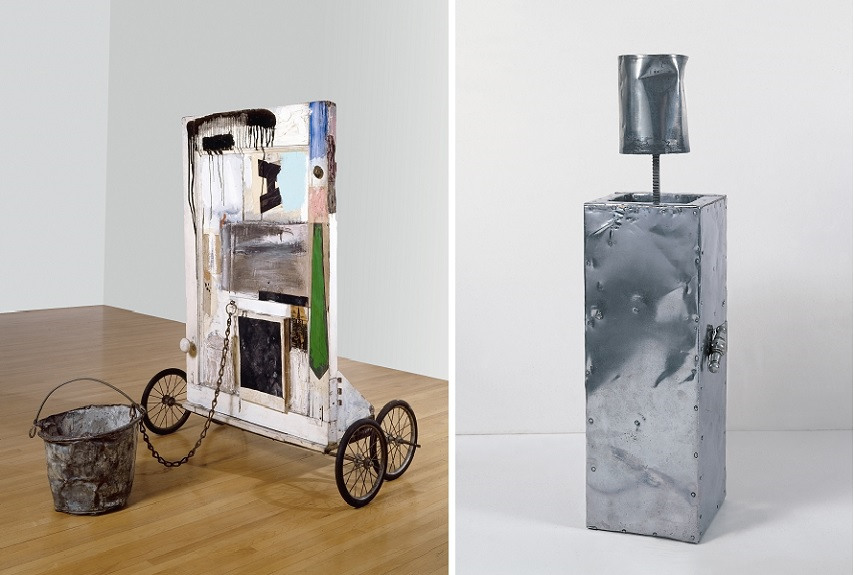 The Gap Between Art and Life
Robert Rauschenberg has been called the forerunner of essentially every Postwar movement since Abstract Expressionism. He remained, however, independent of any particular affiliation. He wrote: "Painting relates to both art and life. Neither can be made (I try to act in that gap between the two)". At the time that he began making art, in the late 1940s and early 1950s, his belief that painting relates to both art and life presented a direct challenge to the prevalent modernist aesthetic. Rauschenberg combines a wide range of art-making mediums, including printmaking, painting, photography, drawing (both conventional and experimental techniques), and sculpture. He often used them in combination with other materials, blurring conventional distinctions between artistic categories. His early work with composer John Cage, friend and dancer and choreographer Merce Cunningham inspired him to engage in conceptual modes and performance.  John Cage was his good friend until his death in 2008., and he changed Rauschenberg's view of paint.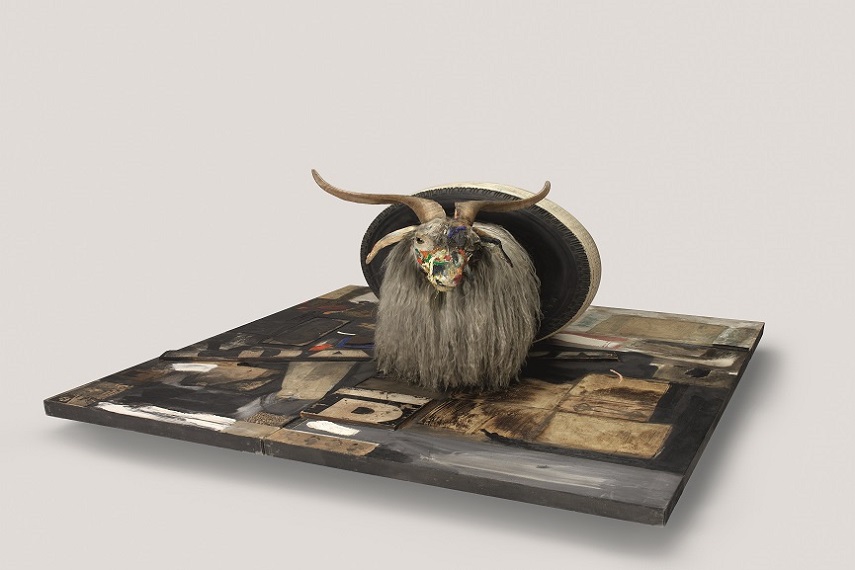 Among Friends
Robert Rauschenberg: Among Friends features more than 250 paintings, sculptures, drawings, prints, photographs, and sound and video recordings from six decades of the artist's career. Dubbed an Open Monograph, the exhibition also delves into the works of other artists, at the point in time in which they entered Rauschenberg's creative life. The selection of artists includes Merce Cunningham, Jasper Johns, Paul Taylor and Cy Twombly. Additionally, the work of other friends shows the exchange of ideas that helped Rauschenberg invent new interdisciplinary modes of practice. Among Friends also presents video documentation from Rauschenberg's own performances Pelican (1963) and Map Room II (1965). Selected film footage, photographs, and archives document his contributions to dances by Cunningham and Taylor. The final gallery highlights and celebrates his sixteen-year long collaboration with Trisha Brown. The exhibition is accompanied by two publications: an exhibition catalog and a new volume devoted to the artist's 34 drawings for Dante's Inferno. Between 1958 and 1960, Rauschenberg  made drawings for each of the 34 cantos of Dante Alighieri's 13th-century poem by using a novel technique to transfer photographic reproductions from magazines or newspapers onto paper.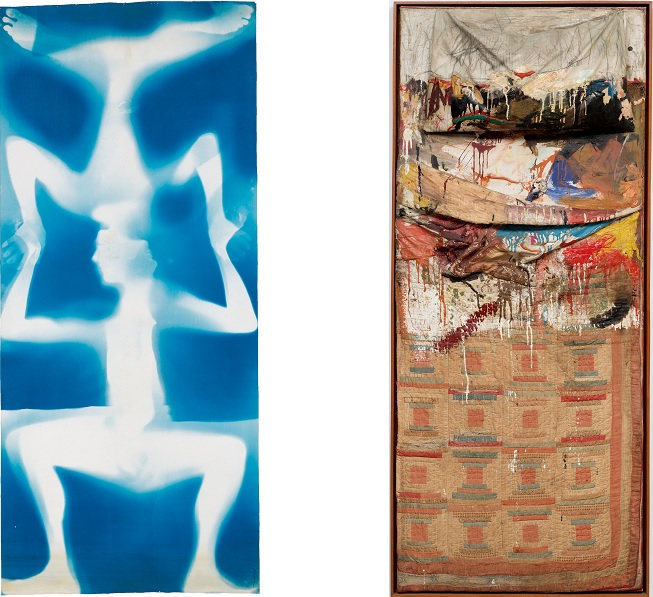 Robert Rauschenberg Art at MoMA
The filmmaker Charles Atlas is collaborating on the exhibition's presentation in New York. Atlas recounts that Rauschenberg collaborated with Cunningham on more than 20 performances from 1954 to 1964, stating: "I went to see Rauschenberg's work - that was my introduction to Merce. Rauschenberg has been my main inspiration all my artistic life."
A Texan artist, work and making paintings with a passion for the world refused to accept conventional categories of what was and wasn't art. His quest for innovation was fired by his boundless curiosity and enthusiasm for new ways of making, from painting to performance art. Organized in collaboraiton with Tate Modern, London, the exhibition of Robert Rauschenberg art will be on view at The Museum of Modern Art, New York, from May 21st to September 17th, 2017. The exposition will be the first retrospective of the artist since his death in 2008.
Featured image: Robert Rauschenberg - Charlene, 1954. Oil, charcoal, printed reproductions, newspaper, wood, plastic mirror, men's undershirt, umbrella, lace, ribbons and other fabrics, and metal on Homasote, mounted on wood, with electric light, overall: 7 ft. 5 in. × 9 ft. 4 in. × 3 1/2 in. (226.1 × 284.5 × 8.9 cm). Stedelijk Museum, Amsterdam. © 2017 Robert Rauschenberg Foundation; Retroactive I. 1964. Oil and silk-screen-ink print on canvas. Wadsworth Atheneum Museum of Art, Hartford, Connecticut. Gift of Susan Morse Hilles. Photo: Allen Phillips/Wadsworth Atheneum © 2017 Robert Rauschenberg Foundation; Untitled (Gold Painting). ca. 1953. Gold leaf on fabric and glue on Masonite in wood-and-glass frame. 12 ¼ x 12 5/8 x 1 1/8 inches. Joint bequest of Eve Clendenin to The Museum of Modern Art and the Solomon R. Guggenheim Museum, New York © 2017.