Although it is common belief that numerous societies have become tolerant and eager to integrate queer people as rightful members of their community, this claim can be attached primarily to the Western context. Contaminated by nationalism, religious fundamentalism, economic downfall, or war, different environments around the globe show tremendous homophobia and transphobia that is in some cases so harsh that it leads to severe violence, and death.
The fact that a significant number of African countries, as well as Russia, Malaysia, Iran, Iraq, and Syria, conduct laws criminalizing same-sex liaisons, suggests that at the moment, the lives of LGBTQ people are still in enormous danger, perceived as a treat to the heteronormative/patriarchal matrix.
Therefore, the artistic/activist projects that explore institutionalized homophobia in environments geopolitically marked as the Third World countries are very useful in raising awareness and establishing new fronts of solidarity and empowerment.
Such a project, promoted by Galerie Galéa in Paris, comes in a form of an exhibition of photographs titled Where Love Is Illegal by a freelance photojournalist Robin Hammond that tends to unravel seemingly invisible issues queer people have to deal with on a daily basis in seven different countries worldwide.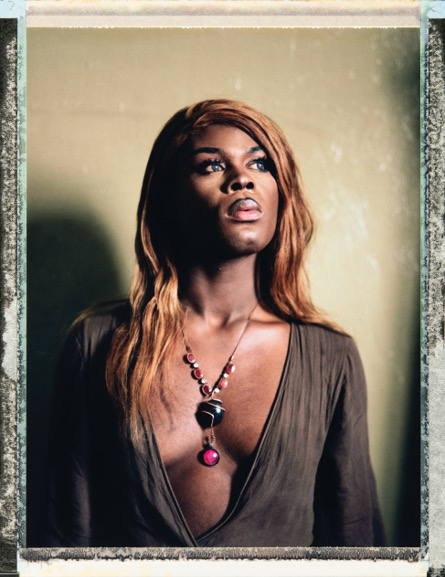 Robin Hammond - Devoted To Social Issues
The winner of four Amnesty International awards for Human Rights Journalism, Robin Hammond is an author of distinct focus as he predominantly investigates human rights across the globe with a special interest in sub-Saharan Africa.
The 2012 series Your wounds will be named silence documenting the hardship of living in Zimbabwe brought him critical acclaim. Hammond continues to publish his photographs in leading international newspapers and magazines such as The National Geographic, The New York Times, Time Magazine, and The Sunday Times Magazine, and to collaborate with non-government organizations.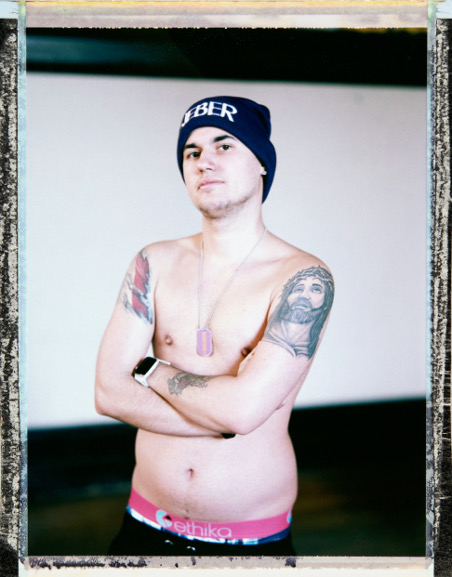 Casting A Light On Inequality and Hatred
Hammond initiated the Where Love Is Illegal project while on assignment in Lagos, Nigeria in 2014, where he found out that five people were arrested for being gay. The project expanded to seven countries, and throughout the years the photographer took forty-three intimate portraits featuring figures of local queer communities taken in a dialog with each person.
Hammond was interested in hearing their stories of survival and so he asked the sitters to write a few details about themselves that would navigate their poses and attires. This kind of approach was new to the photographer and led to intriguing results.
Ultimately, Hammond decided to produce the portraits with a large-format Polaroid camera so that the automatic prints could be immediately destroyed if the sitter or himself were unsatisfied. For that reason, the frame is an integral element of the photograph.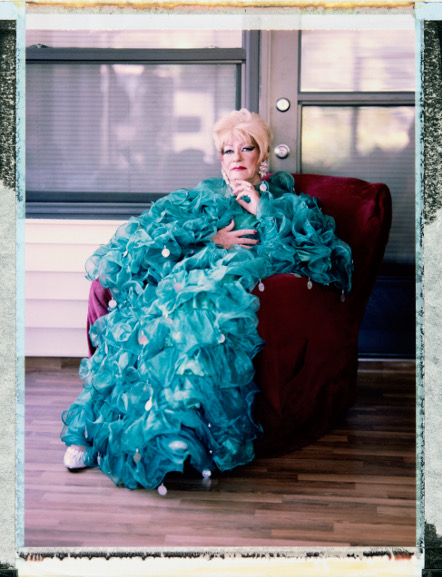 Where Love is Illegal at Galerie Galéa
This project was supported by Elton John through his foundation (EJAF - Elton John Aids Foundation), as well as by several associations active located in Africa to support these people persecuted by their families and the societies in which they live.
Instead of just chronicling the torment of the photographed queer people, Hammond is eager to help them improve their lives by launching Witness Change, a non-governmental organization aiming to organize traveling exhibitions and raise funds for grassroots LGBT organizations.
Galerie Galéa's exhibition of photographs by Robin Hammond titled Where Love Is Illegal will be on view from 7 November until 6 December 2020.
Robin Hammond "Where Love Is Illegal": Chronicling LGBT Stories of Love and Discrimination | Nat Geo Live
Featured image: Left: Robin Hammond - D&O, 2014. Archival Pigment Print on Baryta FB, Glossy FineArt fibre-based paper / Right: Robin Hammond - Shelah, 2014. Archival Pigment Print on Baryta FB, Glossy FineArt fibre based paper. All images courtesy of the artist and Galerie Galéa.