A while ago, we announced a new exhibition dedicated to one of the most influential fashion magazines in the world, and its whole century of iconic photography that has set the standards for the entire creative industry. It is the Vogue 100: A Century of Style exhibition, ready to open on February 11th 2016 at London's National Portrait Gallery. In an absolute heaven for anyone in love with image-making or fashion - or both - the show will feature over 280 prints gathered together from the Condé Nast archive and international collections. There was quite a bit of work to do, and who better to do it than someone who has known Vogue for years.
We talk to Robin Muir, a writer, former picture editor of Vogue and the exhibition's curator, about the process behind the creation of such collection of photographic works, as well as the significance and the legacy of a fashion magazine giant such as Vogue. Robin Muir is also the author of many books on photography and photographers of Vogue, including Unseen Vogue (2002), People in Vogue (2003) and Vogue Covers (2007). He has also curated exhibitions for the the Victoria and Albert Museum, the Museum of London and the Yale Centre for British Art, New Haven. For the occasion of Vogue 100, there will be a fully illustrated exhibition book of the same name, including over 300 reproduced photographs as well as a paperback highlights group featuring key images and texts by Robin Muir himself.
Scroll down for our interesting interview!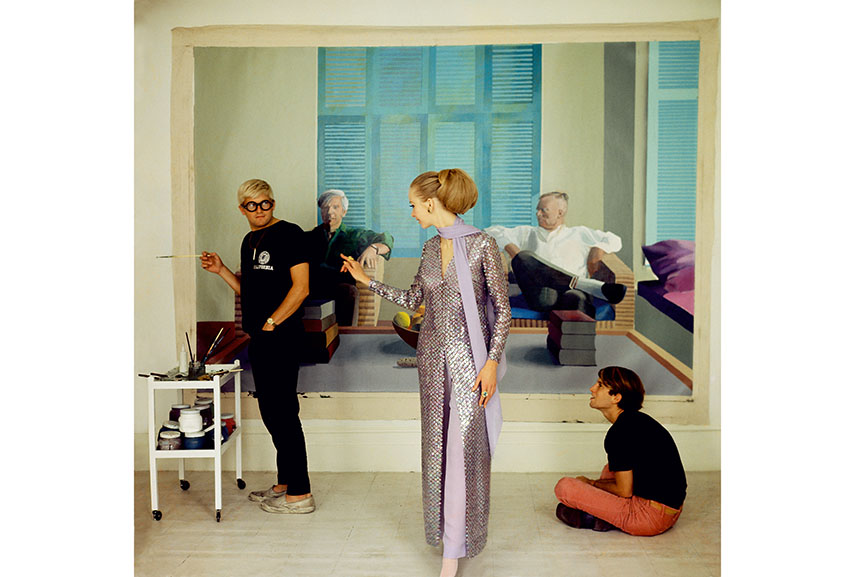 On the Importance of Vogue Exhibition
Widewalls: How does an exhibition of an entire century of iconic photographs come to life, like in the case of "Vogue 100: A Century of Style"? How did you manage to choose among so many great shots?
Robin Muir: Well it took five years to come to fruition. There is so many wonderful photographs by the greatest photographers of modern times that it was more difficult choosing what to leave out. It was importance that each decade of Vogue's existence was treated fairly. Further, we didn't want to show 'estate' prints or modern prints or facsimiles from the magazine, wanted to show the original pictures taken for the magazine where possible and we set ourselves quite a task, especially as British Vogue's archive was recycled for the war effort in 1942, so all the Steichens, Man Rays, De Meyers, Cecil Beatons from 1916 to 1941 had all gone Once having identified key photographs it was then about tracking them around the globe via auction houses, word of mouth, insider knowledge… we decided early on that we wanted to show the original prints published in the magazine or as near as we could get…If they had the wear and tear of age, then so much the better as these were images with a history and story to tell us from the life of a working magazine. The tools of Vogue's trade.

Widewalls: Why do you think Vogue became - and remains - one of the most important institutions for fashion photography?
R.M.: Without question, it's that century old commitment to quality. Vogue led the field in advances in magazine printing — Condé Nast in NY had its own printing press. It perfected colour reproduction and was the first magazine to produce a colour photographic cover in 1932. It's also this commitment to art direction. If you are a photographer, well known or lesser known,  the beautifully designed Vogue is where you want to be — a perfect showcase for your work. You know it will be treated with due reverence whoever you are…There is also something entirely magical about the name 'Vogue' — which other magazines can't quite compete with. From the outset there has also been a commitment to great writing — the best in each discipline.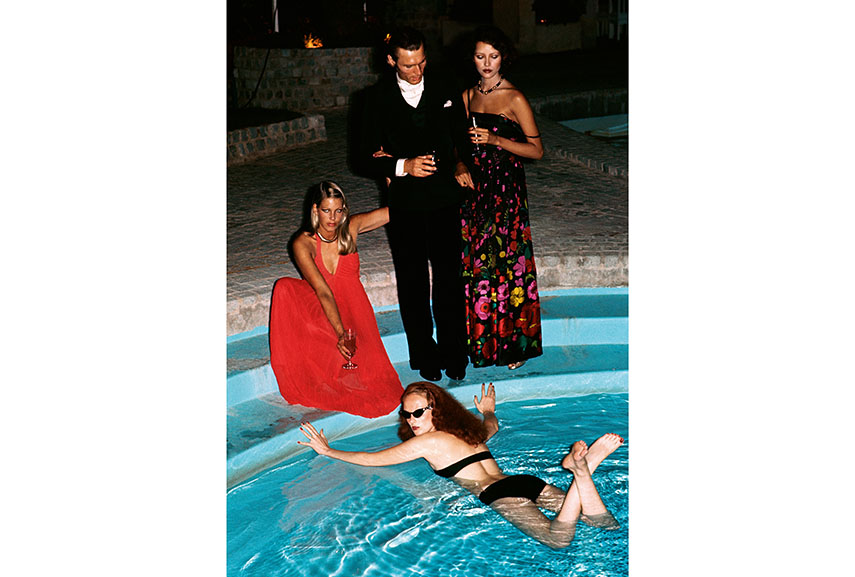 On His Own Experience at the Magazine
Widewalls: Can you recall an experience worth telling about during your time in Vogue and its archives?
R.M.: We were fortunate to discover a box labelled Atoms of the Past stashed away in a store-room next to the library was a good as it promised revealing, among other treasures, an unpublished print of Vivien Leigh in the Vogue Studio by Cecil Beaton (1936) and a remarkable portrait by George Hoyningen-Huene of Baron Adolphe de Meyer (c.1932), widely considered to be the first professional fashion photographer.
We were very lucky to have the photographer Tim Walker as an teenage unpaid intern before he became famous. He worked on our archive of Cecil Beaton negatives and did a terrific job.  I like to think that a bit of Beaton's magic rubbed off on him!
Widewalls: As the author of many books on photography including, of course, Vogue photographers as well, can you tell us about the importance of these books: in terms of legacy, but also collecting?
R.M.: I think it's important to mark the achievements of Vogue's photographers in monographs or complications such as VOGUE 100. As the world goes increasingly digital —especially the publishing world — it is healthy, reassuring and instructive to look back at eras when it was all it slower paced.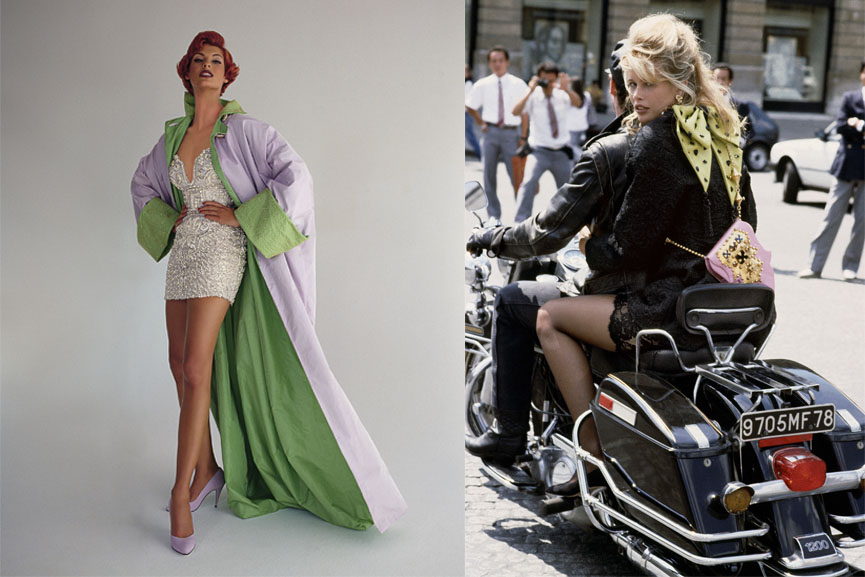 On Fashion Photography Today
Widewalls: How would you describe the evolution of fashion photography, as you witnessed it?
R.M.: Though these photographs were taken for a magazine and work beautifully in that context, take them away and isolate them, you also have some of the finest images of the last hundred years.  These have been taken not just by the greatest names in the history of fashion photography, but by the greatest names in modern photography itself:  Edward Steichen, Irving Penn, Charles Sheeler, Erwin Blumenfeld, Lee Miller, Man Ray, Cecil Beaton, Helmut Newton, among many others. Photographers nowadays have to offer so  many other skills — fashion film on line is an increasingly vital way to view fashion photography, so Vogue's photographers must learn to be directors of the moving image too.
Widewalls: Are there any fashion photographers today that you see a bright future for?
R.M.: Yes. I love the work of Alasdair McLellan. He's hardly unknown, but he will be a star for many years, a photographer, like Bruce Weber, who can make men as well as women look utterly radiant… But I hope Vogue 100 will allow people to reconnect with the past and make discoveries or re-discover the genre's great names. For example  Steve Hiett is a British photographer from the 70s (and still working today) and his photographs derives reappraisal.
Featured image: Robin Muir, screenshot. Courtesy The Photographers' Gallery. All other images courtesy of the National Gallery London.